a very serious video
Let's see the Apple logo do this!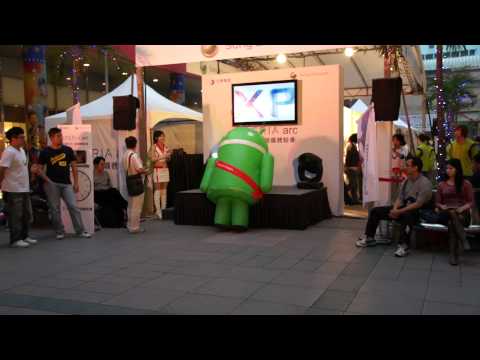 I own an iPhone, but I have to admit that this is pretty hilariously awesome and makes me jealous.
0
Zombie vs. Japanese kids
0
No words to describe this video.
wat
(4)
Strawberry Swing
0
I am so excited "EVIL BOY", are you?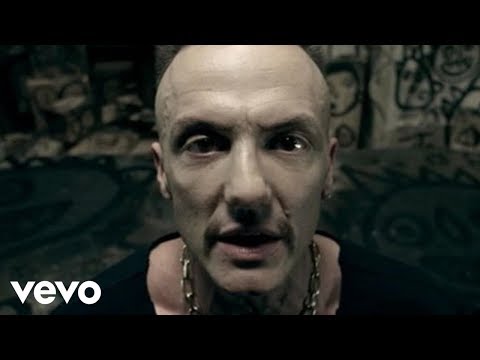 (4)
Father and son send iPhone into space and record it DIY style.
Your move, Android,
(5)
I Got It At Ross Abraham Linkin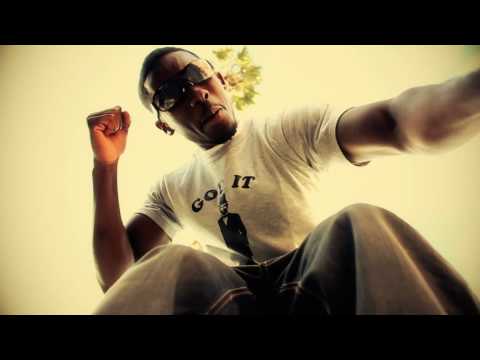 -thx to joe for this
(5)
WOAH.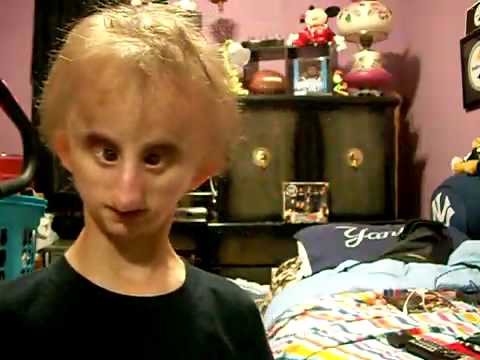 (7)
Pug Sings Batman
I love my dog, but right now he can't hold a candle to this one.

(1)
New Yorker I Pad
(8)
I'm really in the soup now!
I just booked my flight to Pierre, SD in November. I know, I know…crazy. It's for work. I thought I would take some time last night to learn about South Dakota's capitol city!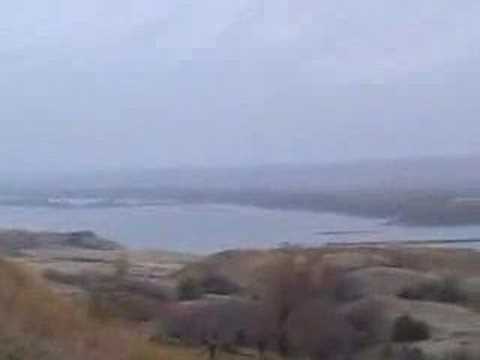 Egads! Any first-hand knowledge, folks? Stories? Anecdotes? Please?
BONUS: If, and only if, you do end up sharing a Pierre, SD story or tip, you may watch the reward video.
(3)
I know this is already old news but it's just so damn funny!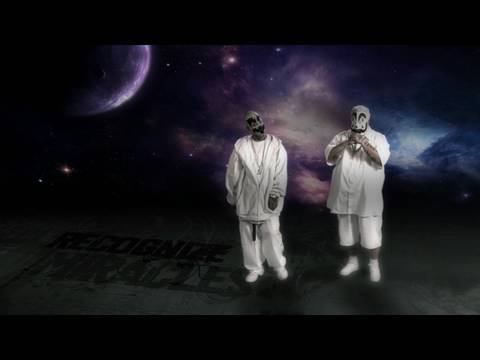 (1)
Werner Herzog Saves Phoenix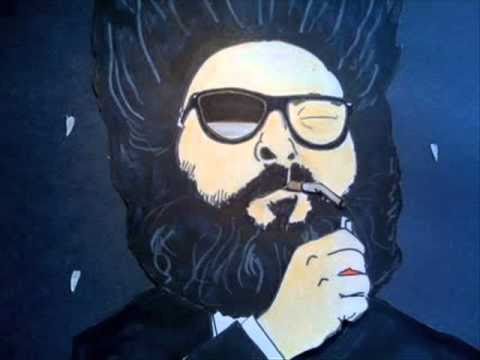 0
Fia Pon Rome
(1)
Antmusic for Nu Romantics
First, I want to say a big Happy Birthday to noted comedian / freemason /  'double-talker' Norm Crosby.
Today though, I am thinking about Adam Ant. I remember reading a magazine article about him when I was a teen and it said that he drank cappucinnos. Well, that was when I first investigated espresso drinks. I figured that if a cool New Romantic like A.A. drank them, that they were certainly for me. Today's video combines two great '80s tastes that taste great together…Adam Ant lip-syncing and the Solid Gold Dancers.
Question: Don't drink, don't smoke…what do you do?
0
Average Homeboy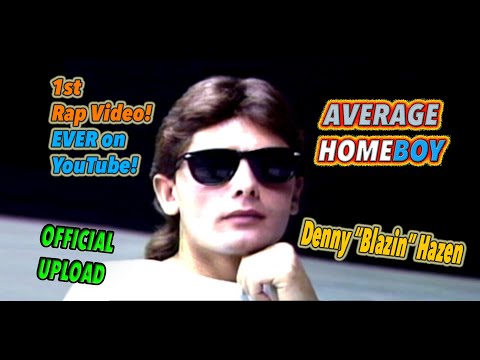 (1)
Beautiful
I love this, can't explain why.
(6)
Outstanding insides!
(2)
You guys hear about this one?
Pretty decent as far as baseball brawls go, I think.
(3)
Words
WORDS from Everynone on Vimeo.
"That is not gonna fly!"
0
Ew and Yowza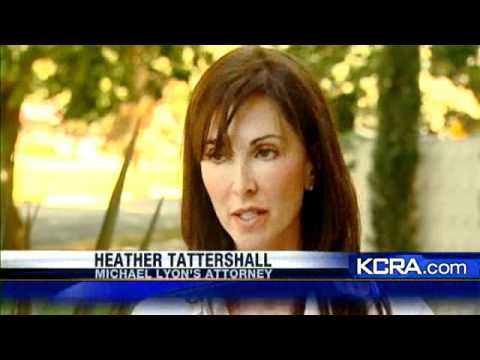 According to the Lyon Realty website, "Michael's commitment to the Sacramento region is evident in his involvement in local industry and community organizations. He is currently … Co-Chairman of the U.C. Davis Children's Hospital Advisory Board, Trustee of the U.C. Davis Foundation Board…" Ouch!
And, is it just me or does newscaster Edie Lambert look like she is afraid that she might be on some of those secret home recordings?
QUESTION: What is your favorite Unauthorized Video Recording scandal?
(5)
Seriously, how good is this?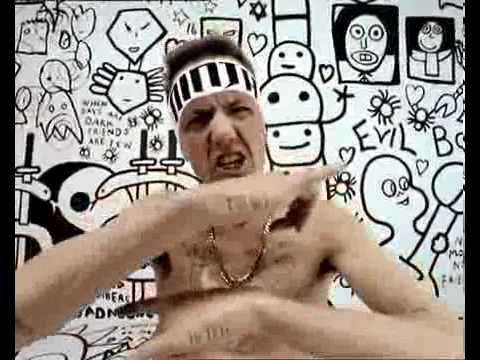 (2)
Expedition Titanic
I'm not going to lie and say I totally forgot about this because you can see I didn't! Ah the first week of classes. So today I present to you the Expedition Titanic.  This is a group of scienetists (more or less) who are using all of the technology available to them to record the Titanic in its current state.  They are using some of the same technology used by James Cameron while filming the movie.   (more…)
0
I'm Like…Fuck You!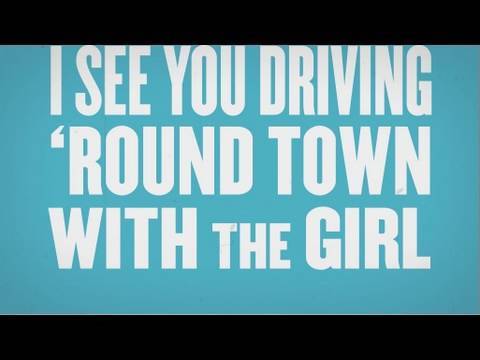 (3)
Chimp & Cat
That video title should read "Ape washes cat" but you probably already knew that.

0
Monday
(2)
"Mondays With Mike V"
This is Episode #18 of a series documenting his summer tour. Any skateboarding buffs out there? Shit is insane! Check out the whole series!
(2)
Perfect Price Is Right Bid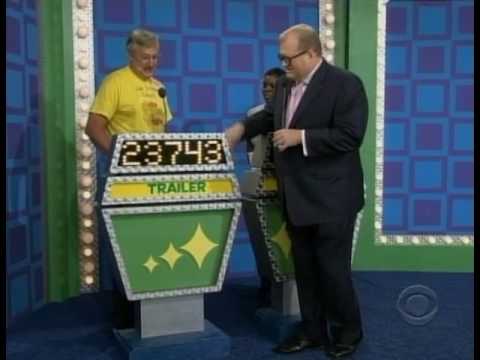 So this guy, Terry Kniess, knew the exact price of his PIR showcase and now there's kind of an uproar over it. Find out more here
I think it's pretty amazing for someone to memorize like 38 years of television programming. I mean, I can only recite the first 10 seasons of Gunsmoke from memory. Anything after that is a few words off. 
(2)
Straya Day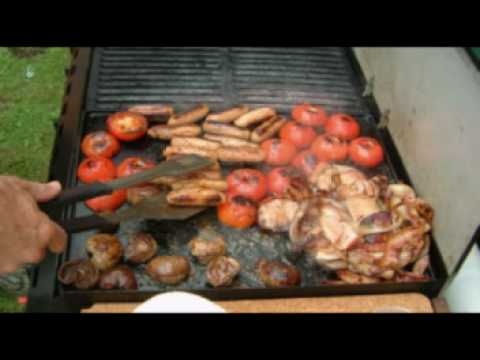 0
Question #968 Come Back
Who (or what) needs to come back?
(2)
Whatchamacallit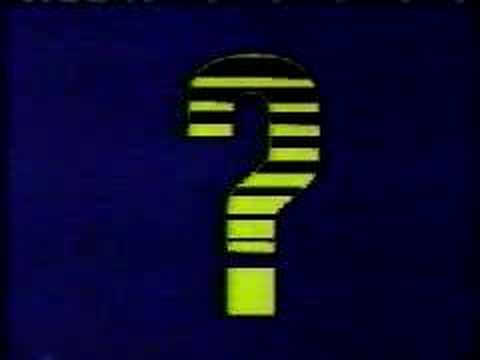 0
Nudie! NSFW
I thought this video was cute, saw it in sfist yesterday.

Morgan Tepsic's Naked Stop-Motion Extravaganza! from Morgan Tepsic on Vimeo.
0
I didn't think anyone could do it better than the original but here it is…
(3)
Mayhem is Coming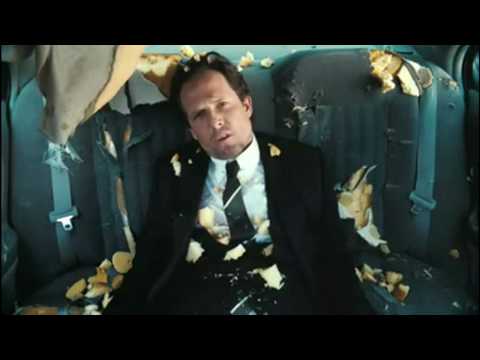 Mayhem is played by Dean Winters, who some of you might remember as Liz Lemon's pager selling boyfriend Dennis from 30 Rock.
(5)
What do you mean the car wont fly?! I love the 70′s, Jump EVERYTHING!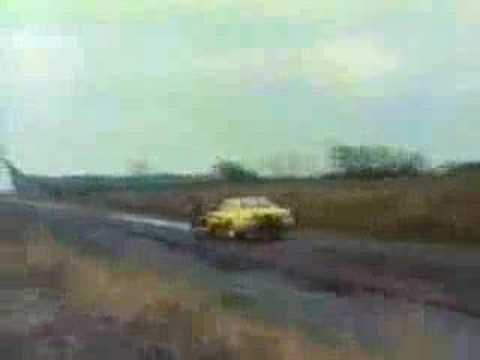 (2)
Frisbee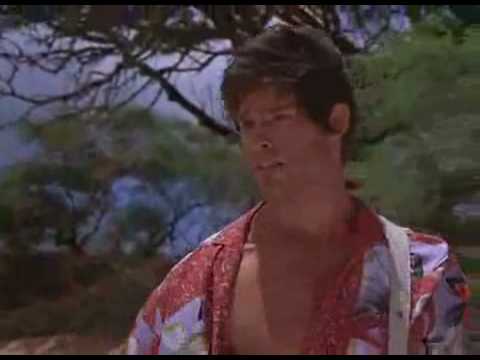 "How about you get lost?"
I have a friend whose dad lived in San Diego in the 80′s, I think this is how he lived.
(3)
I just went to Japan and Tommy Lee Jones was everywhere.
He plays an Alien in a series of Japanese coffee commercials that totally make sense. He is pure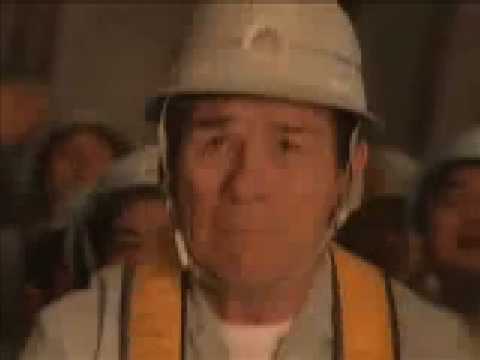 genius.
(4)
The Future for 350 USD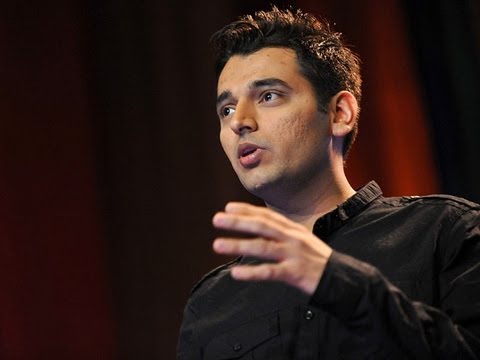 Sorry if I'm saturating the internets with this, but it is so effing amazing. This man is the definition of genius. Watch the whole thing to understand how the future will be.
(4)
Struttin That Ass
video courtesy of Wierdudenergy
(3)
Glasses Tattoo
thx to Stefan for the link.  I love the regret he has afterwards.
(3)
I may be lame but I think this is straight up hilarious!!!!
(4)
Quarter to Three – Gary "U.S." Bonds
This is from hollywood-a-go-go the same show as the mashed potato time video I posted a while ago, the dancers really go for it.
(1)
So this is what a "double rainbow" is!
I heard about this guy on my local rock radio station (KROQ) and was amazed at how stoned he probably was (despite his denial of being under any influence).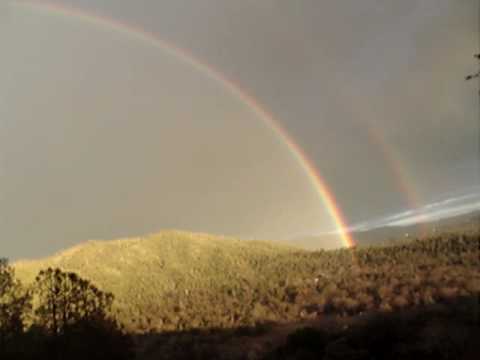 Click the Read More button to hear the auto-tuned version of it!
(3)
Real Real
(1)
Graham cracker love
(8)
Astronomeous

This was one of my favorites cartoons growing up. I really like the cyclist's reaction at 2:06 Felix the Cat – Astronomeous – 1928
(2)
One of my new favorite things to watch on youtube is drunk Russians.
They just know how to party.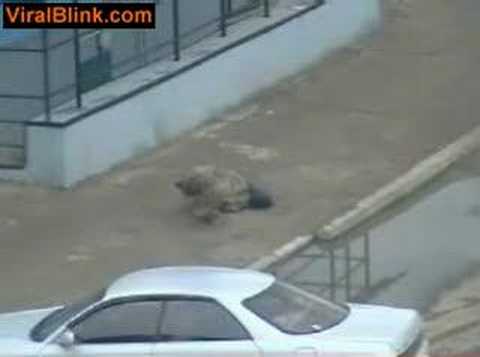 (8)
Little Big Planet 2
Anyone with a PS3 excited for this game?
Here's a little info on the series.
0
I am in Europe and I am filming a blog about it.
Heyo everyone, I play in a band and we are currently traveling across Europe and I thought I'd share my trip with you all. Hope you enjoy! Greetings from across the pond and I'll talk to you all next week!
0
Ja-Rule Drinks Iced Tea, Discusses "Very Serious Gun Case"
What are your thoughts/feelings on guns and gun control? What about celebrities and their guns – should they be held to the same standards as us? But what if it's just part of "the business [they] are in"? Bonus: Who else really wants to see "The Crazies"?!
(1)
One of the most amazing videos I have ever seen, hands down.
I have been in the further reaches of eastern Europe and have not been able to get on line every tuesday, so I hope this video makes up for it! Enjoy!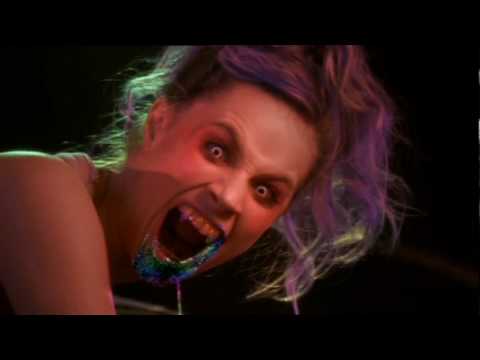 (2)
Back to the Future (The Lame)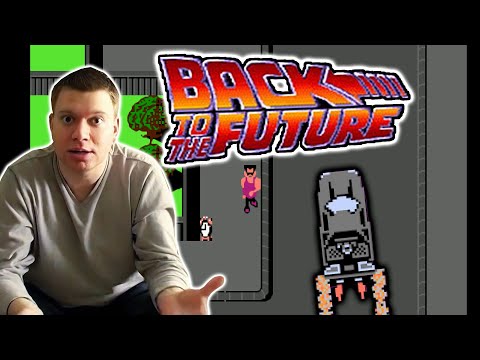 (1)
The Hyrax
The hyrax is one of my very favorite animals. Although it looks like a rodent, it's closest relative is the elephant. They are very awesome little guys – I hope to see one in real life someday. The anthropologist Louis S. B. Leakey loved them and kept many as pets over the years. (Cute Pic!)
0
Wax On, Fuck Off
Another pretty great Funny Or Die release.
Also, Ralph Macchio doesn't look anything like he used to. I can't see any resemblance whatsoever.
(6)
British Shin Kicking
(2)
Life of the Party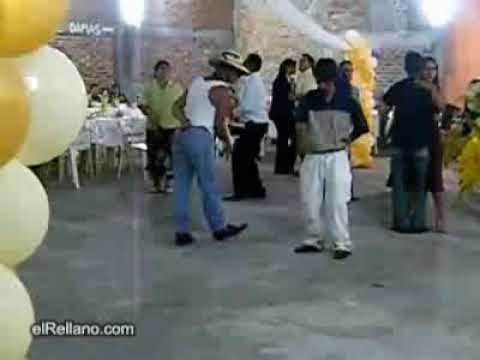 (1)
Irate Gamer (TMNT)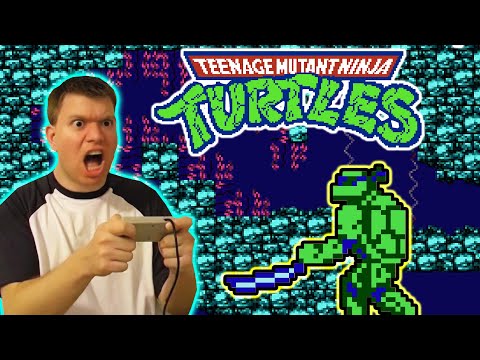 (8)
I wish I was in a band with this drummer.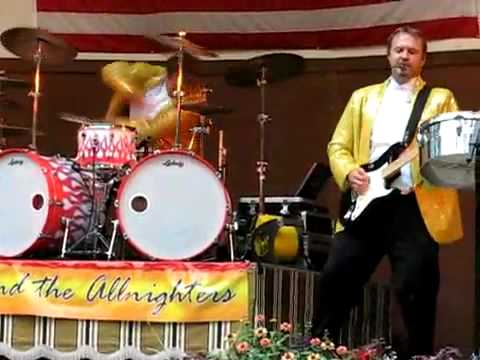 (5)
Smoking Baby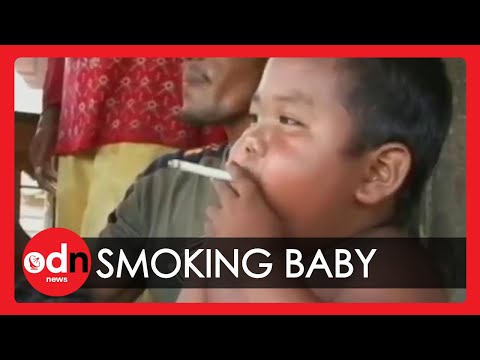 Coolest baby ever. Too bad he'll probably only live to ripe age of 5 or something. I also love how there's a realistic toy gun at the end of the video.
(2)
"Wavin' Flag" by K'Naan + "Alors on danse" by Stromae
I recently spent a few days driving a car around Germany's pretty parts (I know, I am soooo jealous of me too!) with my beautiful and charming girlfriend Ali. As we drove we listened to German mainstream radio, on which like 50% of the airplay was devoted to the two songs discussed in this post.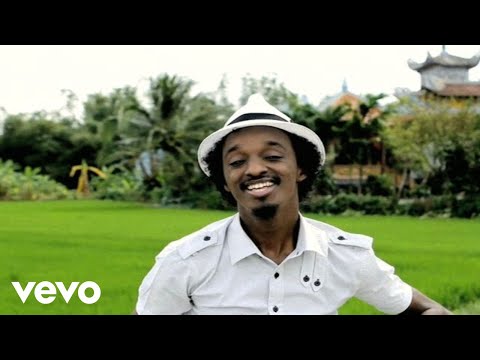 "Wavin' Flag" is a 2009 single by the Somalian-born (but Canada-based) rapper K'Naan, (more…)
(2)
Weiner's Circle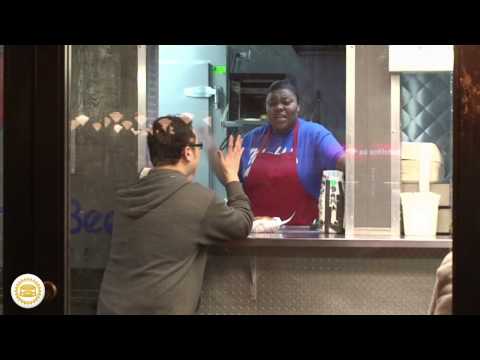 (2)
Kung Fu Bear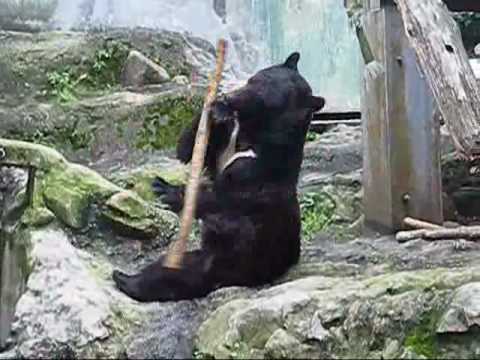 (1)
The Poetry of Reality (An Anthem for Science)
I think it is really pretty. From the you tube description- (go to site for more) "The Poetry of Reality is the fifth installment in the Symphony of Science music video series. It features 12 scientists and science enthusiasts".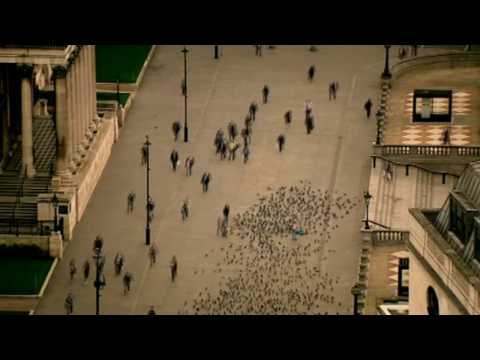 Found here.
(2)
Food Party
This is Food Party and it is one of my new favorite television shows today. This show is currently in its second season on IFC.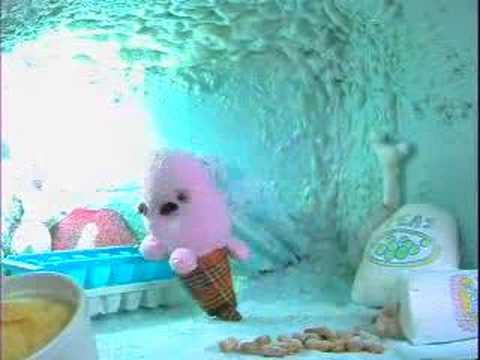 0
Nature Sucks
I just came across this* even though it is old. Maybe you haven't seen it, you will know this is true because you can sleep, unlike those of us who have seen it. Enjoy.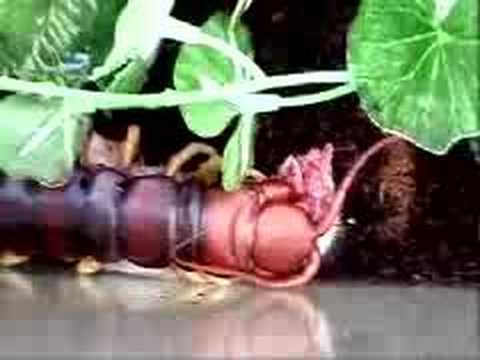 * yeah yeah, i know.
(3)
"Toilet Paper is so archaic"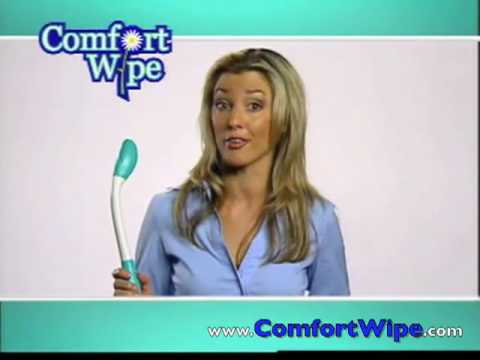 (6)
Yo Yo "Professional"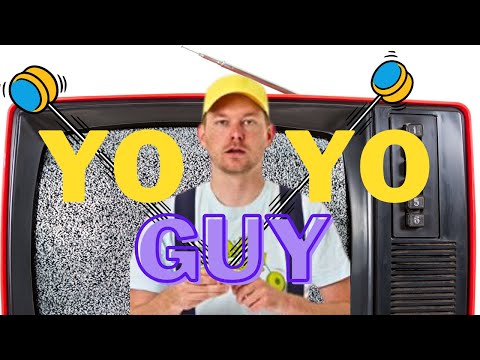 (5)
A late post… "I was in a werewolf movie, I was the werewolf".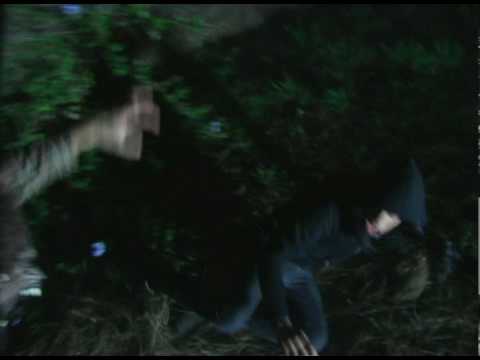 (4)
Telephone Remake
From the poster of the video:
This is a couple guys located in Afghanistan, that re-made the music video by Lady Gaga [and Beyoncé called] Telephone. Prepare yourself for a fantastical journey.
Right now this is the temporary version, we have more scenes to cut, and edit, however with guys always on mission it is harder to film than you think.
(4)
Greedy 8-bit People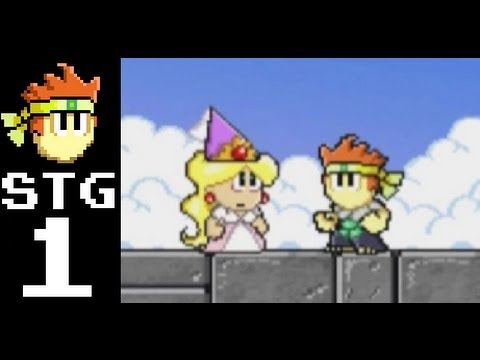 (4)
This is the New Reality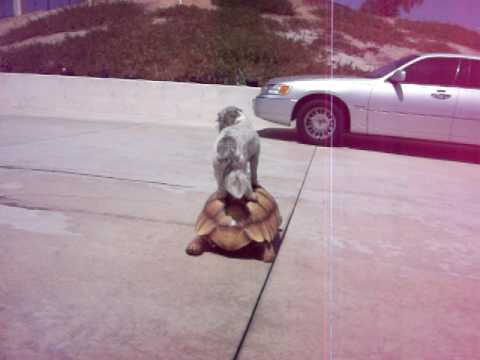 Get used to it.
(4)
I wanna be your sunshine Kobe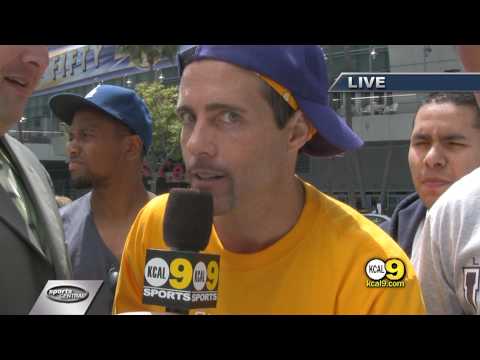 (4)
Robotic Mouth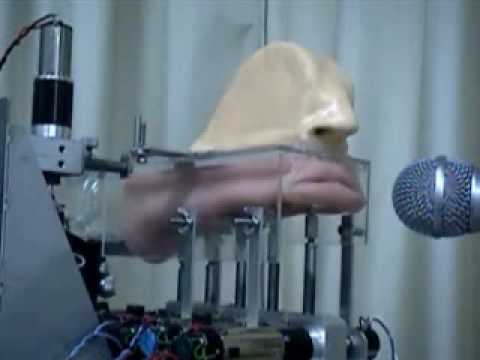 -this video was liberated from jah jah sphinx
What's the nose for?  Is it used for air intake like in a real mouth, or is it just decorative like nipples on men, tassels on loafers and most fireplaces in San Francisco?
(7)
You Got Tasered (Bonus Video)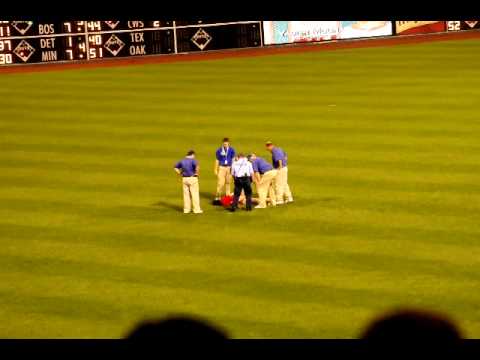 Here is the Link for the full story.
(9)
I stumbled across this great show about traveling cheap! Peep it!
I thought this was great! Hope everyone else finds it useful!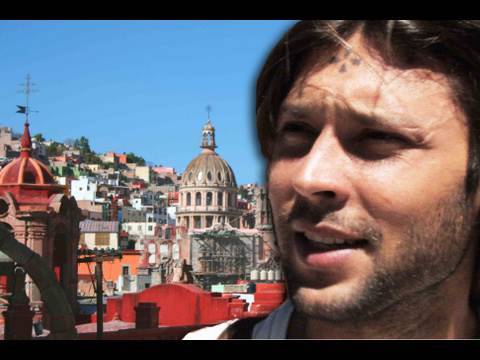 (2)
Plagiarism
Over the past few weeks I was introduced to a pop singer that goes under the alias of "Ke$ha." Right off the bat I knew she wasn't bringing anything new to the table that her musical counterparts hadn't already tackled, but her song "Tik Tok" had a pretty good beat that really embedded itself in my head for a while. It was really bugging me that I felt I had heard this song YEARS ago while in high school, though. Well, it turns out I had heard this song YEARS ago in the form of Kylie Minogue's "Love At First Sight."
It's kind of shitty, but I figure pop music–and well, almost every other genre– works in cycles and has been rehashing ideas for who knows how long. I guess I just appreciate even the slightest touch of originality in music *looks through iTunes library for any artists that might contradict this statement*.
What do you guys think? What other acts of plagiarism are as blatant as Ke$ha's?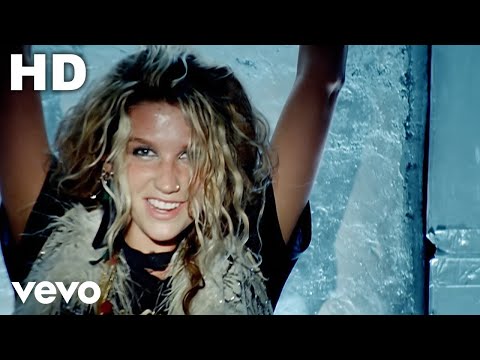 (13)
Motorcycle Funeral in Puerto Rico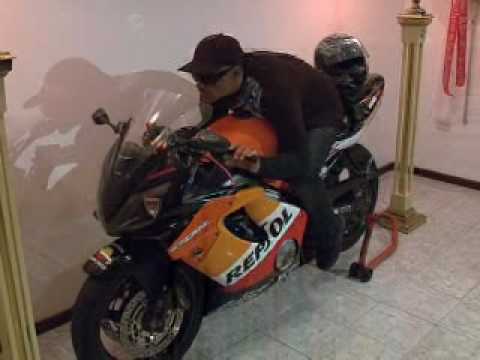 via Jason Mann
(7)
Shack Out On 101
This is a clip from a movie called shack out on 101, with Lee Marvin.
I grew up on Highway 101 and live right by it.  It's the best North-South highway we have in this country, and has a history that goes back to when California was Spanish territory.  the I-5 is sad & drab in comparison.
I haven't seen the movie but I've heard the plot involves some atomic secrets.  Maybe it's like in Kiss Me Deadly where there's an atomic briefcase, I don't know.
What I've learned from it is that if you want to impress tomatoes, you need a thick neck, they go for that.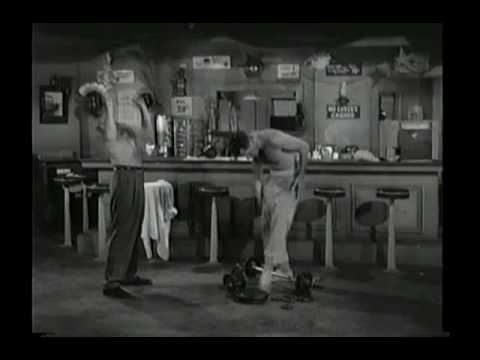 (2)
Knife Throwing Mother
-courtesy of J. Mann
(5)
Well I figured since last weeks video was such a success…..
Here is another from Major Lazer directed by Eric Wareheim. This tour was straight up amazing to be a part of.
(3)
M.I.A. Born Free
This is M.I.A.'s latest video for her song "Born Free". This video depicts a sort of "ginger genocide" and is obviously a political metaphor from M.I.A.
Click the image to watch the video (This video is kind of NSFW and has been banned from YouTube):
(4)
Superman leap
Booya!
From big league stew
(6)
I just got home from this tour… This video is just a hint of the chaos I was in the middle of and I loved it!
Directed by Eric Wareheim and featuring the undisputed king of "Daggering", SKERRIT BWOY. Ladies and gentlemen, MAJOR LAZER!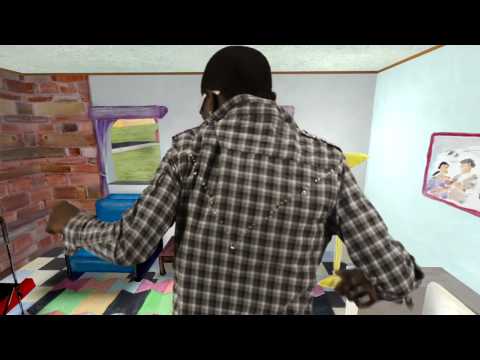 (7)
Tilt Shift Sumo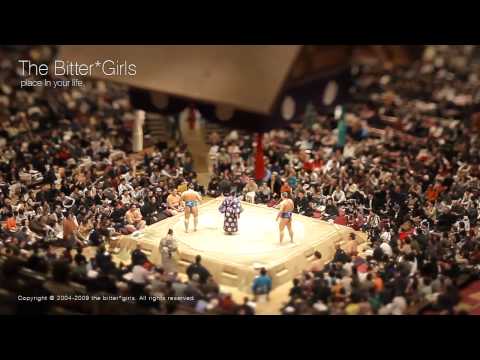 Cute, they look like little dolls.
(3)
Deodorant is funny!
This is one of the newest Old Spice commercials. It was directed by Tim and Eric of the Awesome Show on Adult Swim. EXPLOSION!
I got this video from their YouTube channel.
(7)
How Can the Laboring Man Find Time for Self-Culture?
The 1986 song "How Can the Laboring Man Find Time for Self-Culture?" is by the New Wave duo Martini Ranch, one of whom was none other than actor Bill Paxton. If you don't recognize the name, he plays the male lead in HBO's 'Big Love'. Other notable roles include Chet "You're stewed, buttwad!" Donnelly in Weird Science and Pvt. "Game over, man!" Hudson in Aliens. In fact, he's the only actor to have been 'killed' by the unholy trinity of an Alien, a Terminator (as a blue-haired punk in the first installation of that series) and a Predator (in Predator 2). (more…)
(1)
My bed is too big
Kana and I saw this video on some late night not-mtv station we were watching in germany. I think not since I first heard "No Pain No Gain" by the Scorpions have I gone from "this sucks" to "I need to listen to this 15 times in a row" so fast. Basically at this point Kana and I are going to get matching too-big-bed tattoos.
Please enjoy what should have been our wedding song:
I have been unsuccessful at being able to embed a non-youtube video on here so please click and watch:

Video here:

Vezi
mai multe video din Muzica
(7)
The way song make feel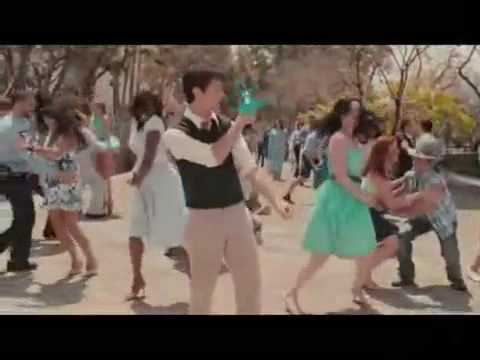 About a month ago I was doing some karaoke with Phil & Beth and couldn't remember the name of my favorite song by Hall & Oates, which has been my favorite song for almost a year now. Any-who, this is a clip from (500) Days of Summer that perfectly illustrates how I feel every time I hear this song.
(6)
I like this music video
70 Million by Hold Your Horses ! from L'Ogre on Vimeo.
Found it here
Each of the paintings referenced explained here!
(3)
My favorite actor.
(5)
Bieber or Die
This was Funny or Die's April Fool's prank. What were some of your favorite ones?
(9)
Philipines Got talent
Scariest thing I've ever seen.
(8)
Mini Hot Dog Pizza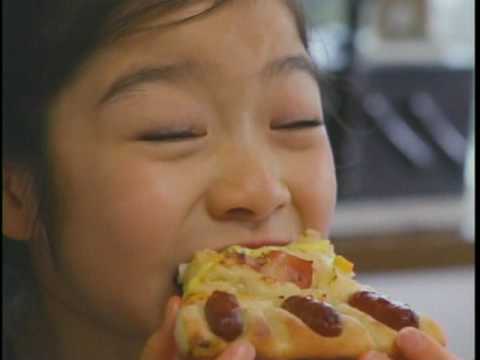 Linked to me by my friend Lindsey, from here.  Who doesn't need a BBQ chicken with potato gratin mayonnaise with a mini hot dog crust pizza?  Thank you Japan!
(2)
Kermit's Needle

(3)
It's not easy being green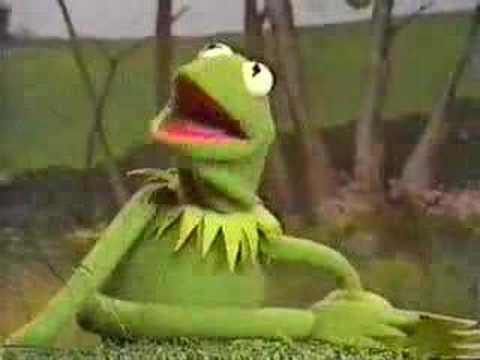 (2)
SQUAREPUSHER!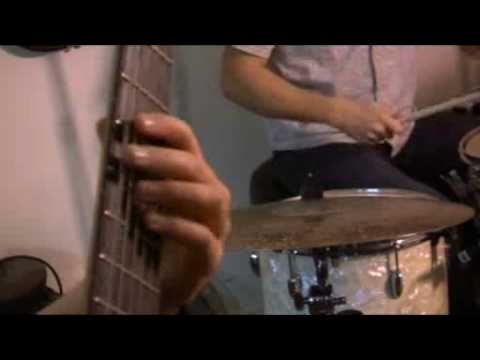 0
Whataburger isn't that good.
If I was there I would probably be laughing, too.
(18)
Crash Test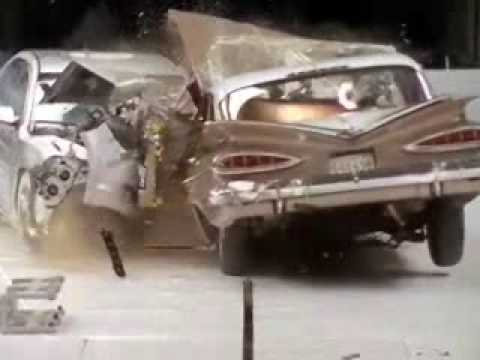 moral: don't drive a classic car!
[sent by ryan]
(7)
Life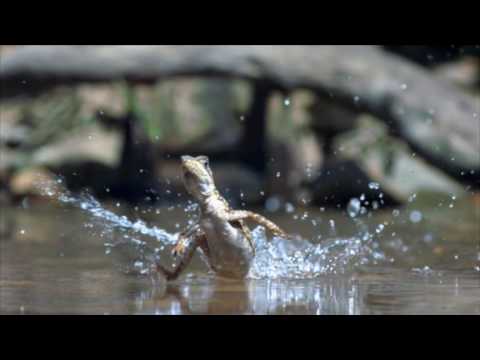 Anyone get a chance to watch this? I forgot to set it to my DVR, but I'm stoked to see it!
What did you guys think of Planet Earth?
(4)
g. brett has a story to tell
Pete showed me this last night. I was slightly baffled. I hope my buddy Pavan who just left to go watch spring training today (must be nice) overhears something just as amusing.
(9)
Posse Cut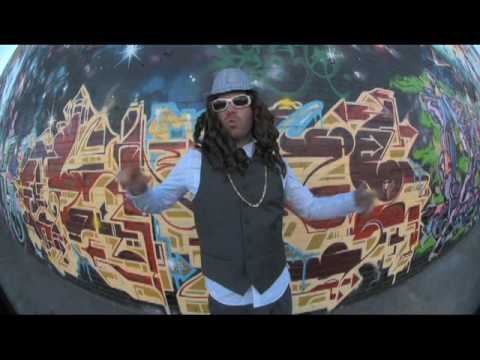 My favorite of these guys is MC Lethal Weapon 4.
(49)
Best rap battle ever recorded.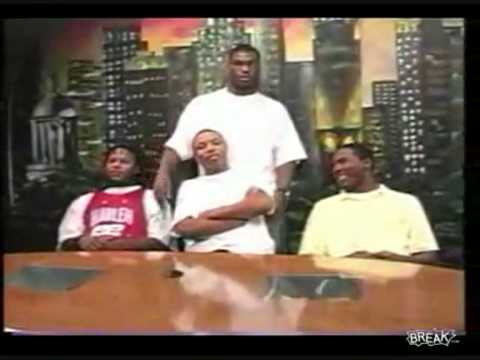 (5)
A Serious Man
I saw A Serious Man this past week and enjoyed it. It was a pretty typical Cohen Brothers movie, but still quite good nonetheless. However, I will admit that I had to go to google right after the movie finished in order to find a detailed explanation of the ending.
(13)
MaxNormal.TV
This video is by a group that members of the South African band Die Antwoord used to be in.
About a month ago, Joe posted two Die Antwoord videos on Very Serious and– indisputably because of Joe's post– the videos went viral. About three weeks ago, everybody realized that Die Antwoord weren't exactly what they seemed, felt duped and got resentful. About two weeks ago, everybody was too cool for the group. This week, Die Antwoord came to the U.S. and signed with Interscope Records.
Is it too late for them?
(2)
Iron Mike
Ladies and gentlemen, I present to you the second-best Tyson to reporter exchange. Enjoy.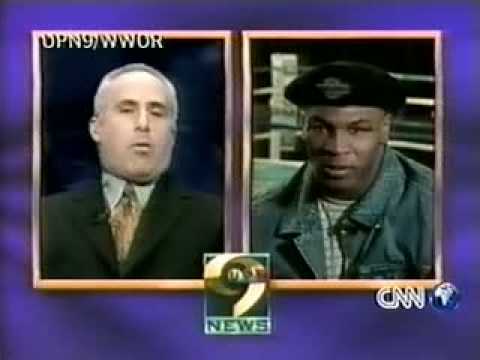 (6)
Tesla Coil Music

This has blown my mind.  In the related section you can find various examples of them being used for Mario Bros. themes, Zelda, and Star Wars.  There's plenty more but those are the ones I've watched. [Note:  The above is the Ghostbusters theme, thanks to my brother for linking me!]
(1)
G Minus G Video

This is a follow up from a post by eddie k set to music. I find it to be tremendously depressing and quite fitting for this fine Tuesday afternoon.
(2)
Tentacles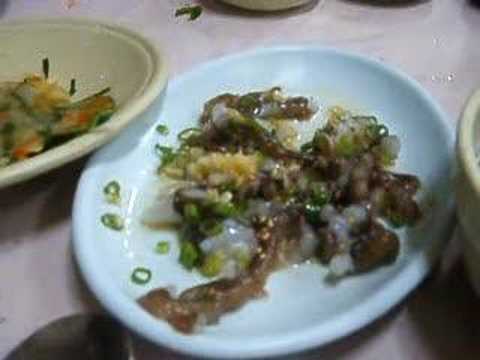 A friend of mine is looking for a place in the Bay Area that serves live octopus cause her friend wants to try it.  If you know of someplace like that let me know.  These are squirming not quite dead tentacles on a plate in Korea, I'm warning you.
(14)
..the horrible and the miserable.
I finally got around to seeing Annie Hall last night and I liked it quite a bit. This is Alvy Singer's (Woody Allen) monologue at the start of the movie.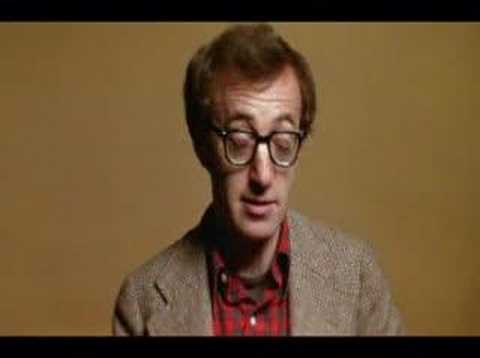 (3)
Presidential Reunion
Phil sent me this video earlier this week. Ron Howard directed it, and it's about overhauling financial regulation. Here's more info.
(22)
Trampoline Dog
(5)
Old Spice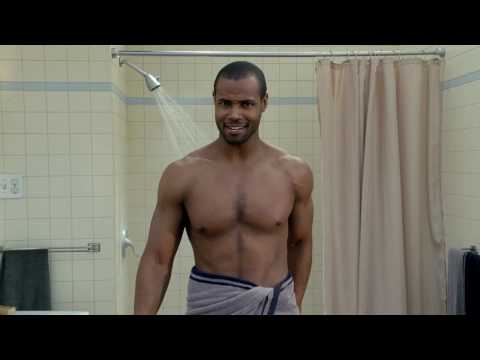 Old Spice's ads have been going for it for a few years now, I liked the Bruce Campbell ones they did a few years back.  This one is ahead of everything else.  Imagine how many takes it took to get him to say this with a straight face.  They still make Old Spice though, who's buying it?  Who wants a musk odor as they go about their day?
(18)
L.A.R.P.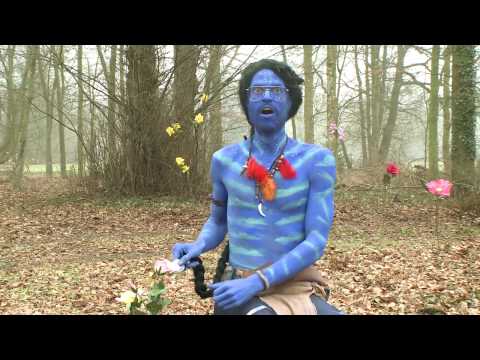 (7)
Don't Stop The Sandman
My friend Ian showed this to me on another forum. This is ROCK SUGAR
More sugar rocking at www.rocksugarband.com
(3)
Will someone please explain all of Japanese culture to me?
Some people don't like Kirsten Dunst, but I think she's great. It probably has something to do with the fact that she played Mary Jane in the Spider-Man movies.
I first saw this on my friend Joe's Twitter feed.
(15)
slap happy
Every violent act in the 2010 superbowl ads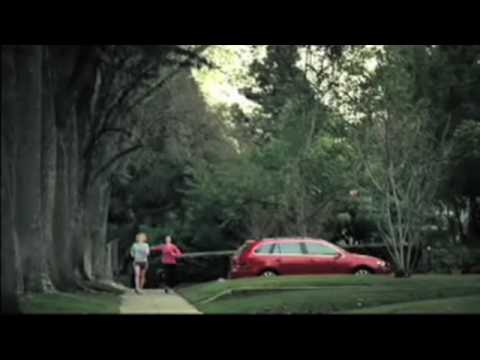 (4)
Coasters – secret of your success
I wish my voice sounded either like the guy who is seated in this video or like James Brolin at the end of Pee-Wee's Big Adventure (pics pics pics) when he says "Herman, P.W. Herman."
These are the coasters, they sang yakety yak, charlie brown, poison ivy etc.
(3)
Juggalo News.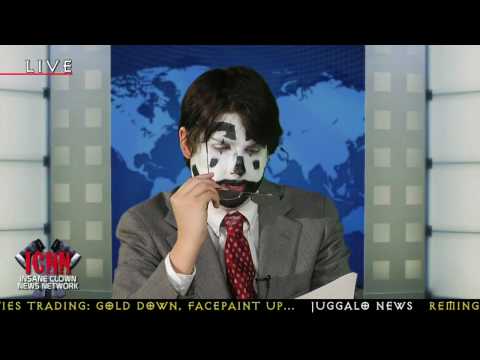 (16)
An update from Thomas Bruso
This is Thomas Bruso, also known as "the old man who beat up the black guy on the bus." Here's his side of the story: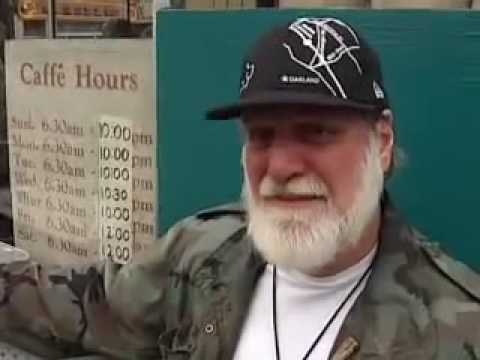 (12)
More stop motion vids to annoy M ;)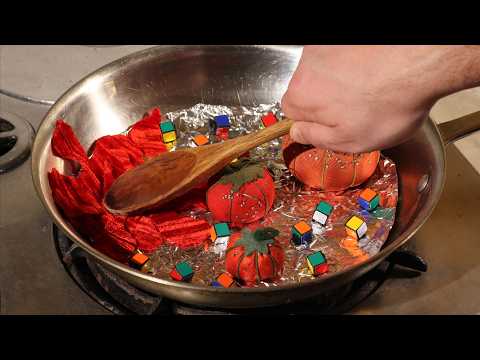 Written and Directed by PES - shared cos i enjoyed it (more…)
(4)
East Bay Bus Fight
I'm actually impressed by how little out-and-out racism occurs during this. I guess I have low expectations of people.
(24)
I was shown this and reminded how amazing of an artist this man truly is….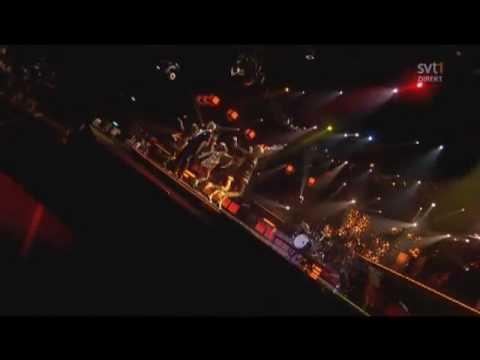 (4)
vortex of lol
sometimes the internet is magic.
(4)
I love stop motion video
I shared this on reader the other day so if you follow me or read sfist you've already seen it. But…I thought it was cool so here it is again.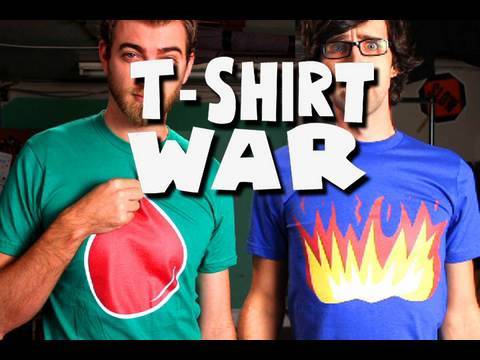 Sfist grabbed it from laughing squid
(24)
President Lyndon B. Johnson talks about his bunghole and nutsack.
This is a recording of our own LBJ ordering some custom fitted slacks that don't chafe his balls and butthole. Mention of the said bunghole begins at 2:00.
(15)
Bangs – "Take U to Da Movies"
Bangs is a Sudanese rapper. This song is dedicated to all the ladies out there who like to go to the movies.* It features the line "Let me pay the money so we can get in." My friend Smith showed it to me.
*Especially you, girl.
(8)
Step your game up
I feel like you should watch these videos.
First one is pretty major:Double Up by South Rakkas Crew with Lady Chann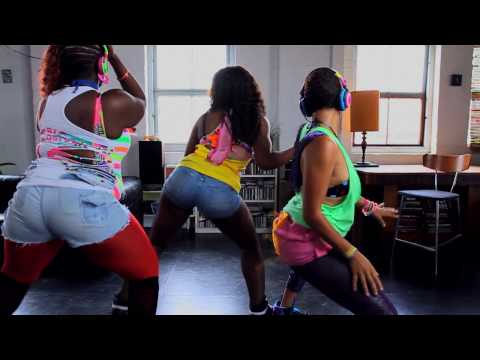 More super ultra hits after the break…
(7)
100 cheesiest movie lines of all time
I dare you to get through this…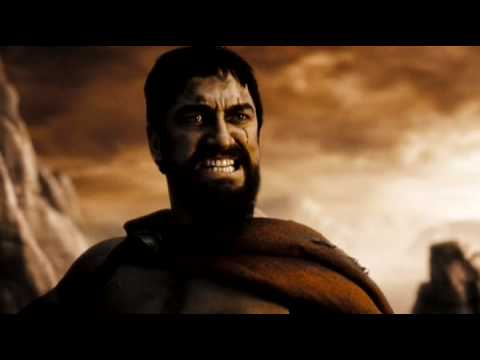 bonus: if you haven't seen this amazing viral video, stay through the end and don't give up on cry of the dolphins.
(4)
Buddy Holly vs Paul Cohen
I love this conversation. "It seems heck of a way to do a guy." Record industry as in boxing and so many other places is full of everybody getting paid except for the guys doing the actual work.
Mr. Cohen is classic.
More back story here: http://blog.wfmu.org/freeform/2009/02/buddy-holly-on-line-one.html
(3)
"Chantilly Lace" by The Big Bopper (& Jerry Lee Lewis)
"Chantilly Lace" by The Big Bopper is one of the best songs ever written. The volumes of subtextual sexuality it speaks could fill any 1950s teen's spank-bank to maximum capacity. (more…)
(3)
it's a cartoon life
this video filter makes everything look truly ghetto fabulous. Go watch it in HD on vimeo:
Young Dro ft. Yung LA "I Don't Know Ya'll" Directed by Gabriel Hart from GABE HART on Vimeo.
(4)
Rodrigo Blaas
Rodrigo Blaas has worked on a bunch of Disney Pixar films, and now he has created this creepy animated short for Alma Films. I have been creeped out by dolls ever since I was told my Cabbage Patch Kid would wake up at night and kill me.
Source: If It's Hip it's Here
(1)
An Ode to Haiti
Classic Haitian Konpa Band Skah-Shah, "Haiti Cherie". This song is like mind control to me. It teleports me to my childhood being around plenty of family in NY. Much love for Haiti and its continuing struggle.
0
Top Gunning 2fer
I hollered about this one in the comments here http://veryserious.org/2010/01/12/question-808-bad-acting#comment-24229
In addition I saw this one which I hadn't seen before. It got a couple of lols out of me (after the break)
(2)
Gilbert Gottfried Imitating Andrew Dice Clay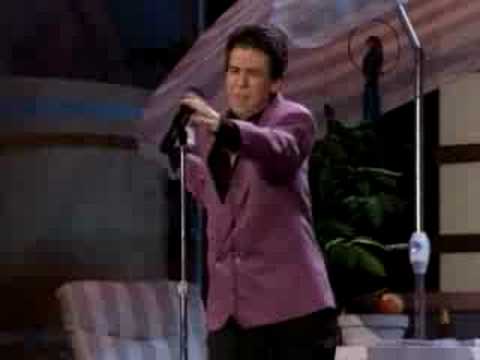 The 80s were a strange time.
(29)
Technology from 83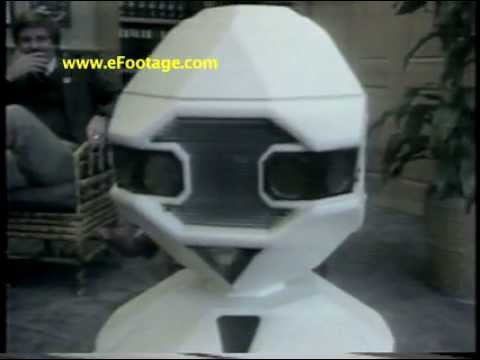 (1)
How many of these have you seen?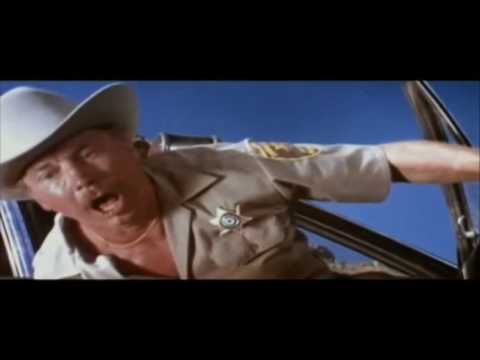 This is the The Golden Age of Video by Ricardo Autobahn and it's really awesome.
0
Muni Accident, Monday, January 5th — Multiple Angles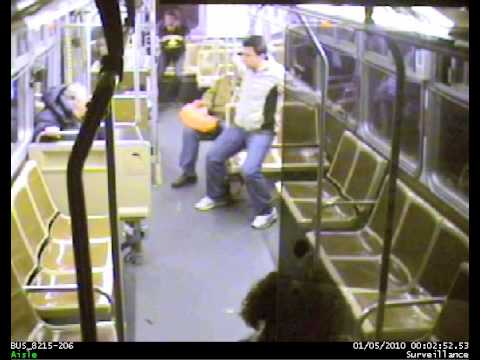 Video courtesy San Francisco Municipal Transportation Authority.
Found here via here.
I'm impressed by the quality of the video footage.
(3)
Cured Duck
I usually hate on Disney cartoons and compare them unfavorable to Warner Bros. or Fleischer stuff but a lot of it is really good character wise.  Donald's tantrum in the first 1:30 here rules so hard that I had to put it up here.  I've been there, I know exactly how he feels.  My favorite part is when he punches the window, then throws another punch at empty space where the window had been.
I think he feels a kind of elation and happiness while he's mid-rampage destroying shit, I know I do.  Oh also there's some cigar smoking in the beginning which is always a plus.
0
The Golden Girls face paint video
yeah, this is INTENSE! i saw this via alana post's tumblr. SUPER CREEPY!
(5)
Little Young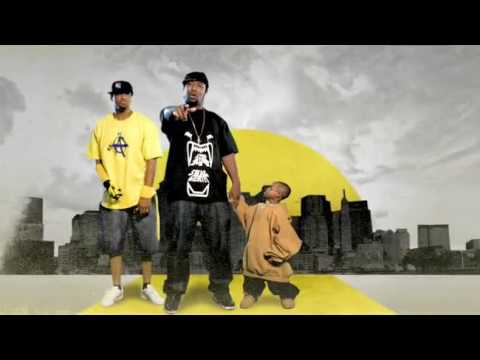 Ed OG classic Bugaboo is funny too.
(2)
Saudis Ghost Riding The Whip.
(6)
Surprised Kitty
Cuuuuuuute!
0
happy blue moon, 2009 in auto-tune
enjoy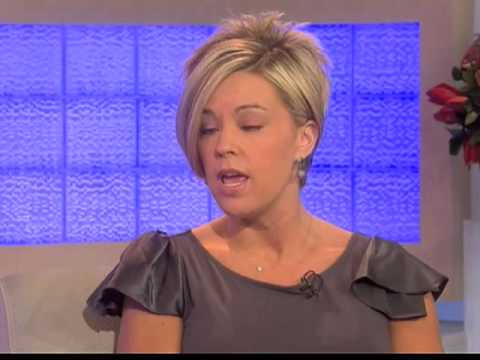 (3)
happy new year's eve, keep it in perspective
American Museum of Natural History and the Rubin Museum of Art present: the known your universe, an atlas of recorded existence: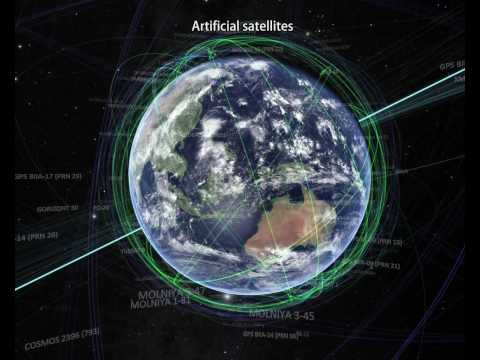 (2)
Is this for real?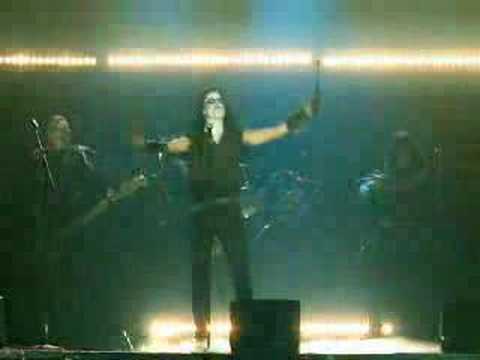 (5)
My daughter's a tramp
I got this video from YouTube
(1)
Mr. Pickle
This mascot has been outside my office window for the past two weeks advertising a new sammich shop. I finally had to go out and get a personal dance. Enjoy!
Bonus: Who wants to put a 'Yakety Sax'-type audio track on it for me?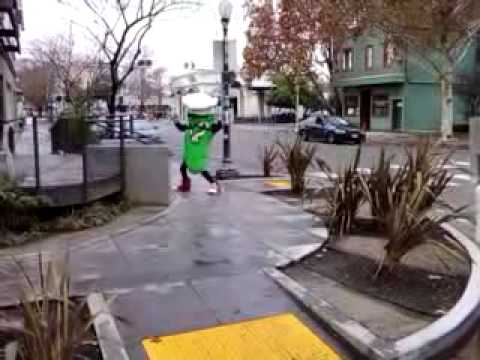 (7)
Pan and James, they are best friends and they help eachother.
Pan has so much to do and always has to take his best friend James along no matter how much trouble he gets him in! My favorite show ever! I urge you all to check out as many of these episodes as you can!

(7)
"Girl, you make me wanna get you pregnant."
This gem comes to you from the creator of the Trapped In The Closet series, R. Kelly . I can't imagine this going over well if anyone told this to a woman in real life.
(6)
Peter Matthiessen
I just finished reading the first of three novels in Peter Matthiessen's 'Shadow Country.' It is a new edition of a trilogy that orginally began with a book entitled 'Killing Mr. Watson.'
I loved it. Can't get enough. Here is the fascinating PM in a Charlie Rose interview. I will review the book on Friday.
http://video.google.com/videoplay?docid=-216706600673322394
0
Om Nom Nom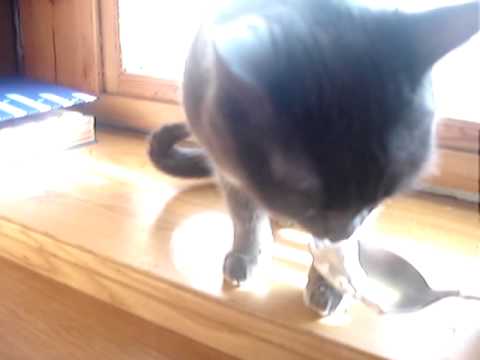 Everybody should be this happy when they eat.
From Geekologie.
(9)
Crusher
This is an interview with Reginald Lisowski, known professionally as "the Crusher".  I wish I talked like he talks.
(3)
Gloucestershire Cheese Rolling 2008
Man, I never do stuff like this! Fun to watch, deadly to try I think.
(1)
Everything to do with Andrew W.K. rules.
(3)
Intervention
This Thanksgiving weekend I was thankful for A&E's documentary series, Intervention (honorable mention to Hoarders). Today is the season premiere and I can only hope that they top Allison's episode.
Allison was addicted to an aerosol that is used to clean computer keyboards…and well, she's walking on sunshine. Intervention airs on Mondays on A&E.
(2)
Give Thanks for Them What Can't!
I was just reflecting on some folks who died. Maybe you all missed out on the fun that was Buck Naked & The Bare-Bottom Boys as Buck himself was killed in the early-'90s. But they were a real SF Institution.

Have a bite for Buck tomorrow.
0
Lady Gaga, Bad Romance
I'm currently hopelessly obsessed with her, so I am posting another video.
(4)
everything's ruined
green screening is one of my favorite things, and in this video, Faith No More does it better than anyone ever (on a budget). And the song is pretty amazing too.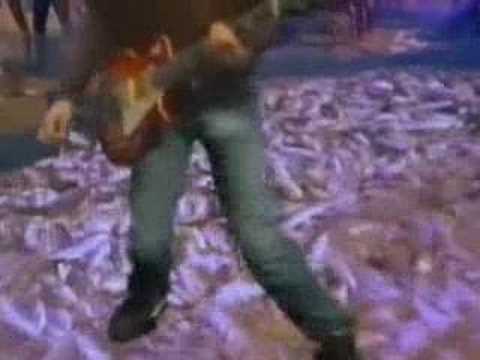 thanks to my friend pollyne for showing me this masterpiece.
remember when we used to just sit around and watch music videos??
(3)
Bro Franklin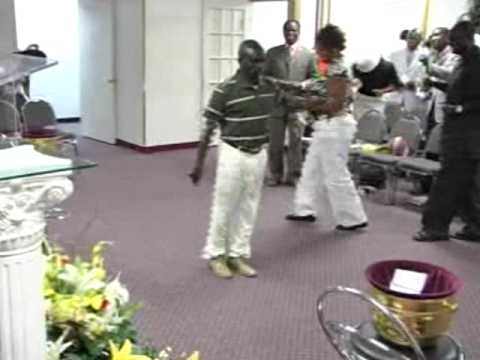 I know some of your have already seen this, but it gets me every time.  The spirit is really moving through him!
Which got me thinking, what constitutes "worshipping" your god?
Some sacrifice virgins, others dance to the beat, yet others are in silence.  Is this why there's always a religion war?
(3)
I missed out
I never heard this song my whole life until this week when it came on the radio while I was walking up, written by Smokey Robinson: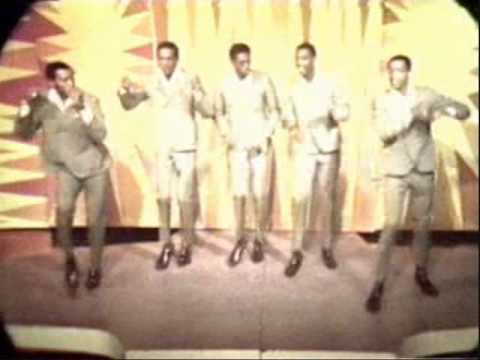 The same for these two songs:
(2)
I want to eat, goddammit!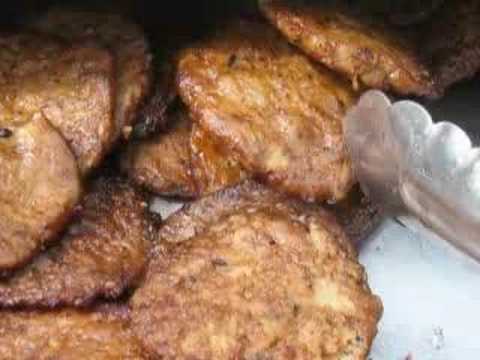 This is a message left by an unsatisfied customer for the Jimmy Dean company through the Jimmy Dean Hotline. I really love how it sounds like this man holds a PhD. in Sausageology. He just wants to eat, goddammit!
P.S. t-bone steak is a breakfast food?
(16)
Please Vote for Me

I think today is the day for Asian children.  This is a trailer for a movie I watched this week called "Please Vote for Me".  If you have netflix you can watch it here.  if you don't I think you can watch it on youtube in pieces.  It's a documentary about an elementary school in central China that's having an election for their class monitor, sort of like an enforcer for the teacher.  The way the election plays out teaches you about how China, people and democracy work.
(5)
Brent Weinbach

This isn't the first time I've put Brent Weinbach up here and it won't be the last, he's very funny and has had a new record ("the night shift") out since September, only I just heard about it now (Itunes that shit)(Amazon that shit).  I didn't want to pay 10 bucks but then I realized that I used to see him here in SF for free and never paid so I think I owe at least 10 bucks.
Here he is with some kids.
0
Came across this and thought it was awesome… Kinda old news, but so rad.

(1)
Skinhead Look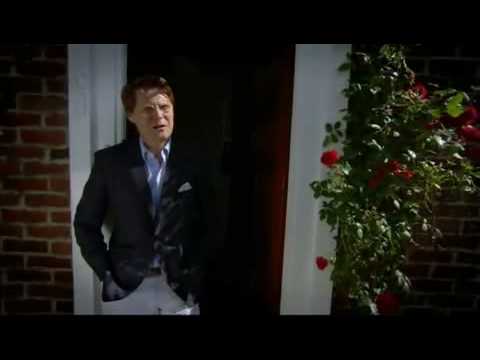 I'm not sure what the American equivalent to skinhead style would be.  I don't think there was one, cause of the way our class system works where rich people don't wear silk shirts.
Look at an American movie of the time like Love Story and it's Ryan O'Neal playing a rich college student and he's wearing jeans (speaking of Love Story what kind of tagline is "love means never having to say you're sorry"? Is there a less true tagline in the whole world?) . (more…)
(6)
Boob Kush
I don't understand why they have to be flesh colored. $55 bucks?! Why not use rolled up socks?
(8)
They did not make this for men! Come on, this is just too easy!!!! It's brilliant! Fuck!
(3)
I don't think I've ever been this excited about a movie since "Blood in blood out"… And that's saying a lot!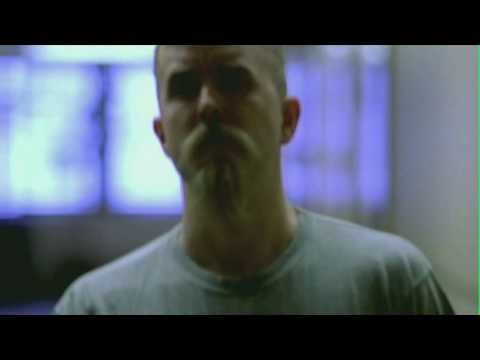 (3)
Tarzan Fail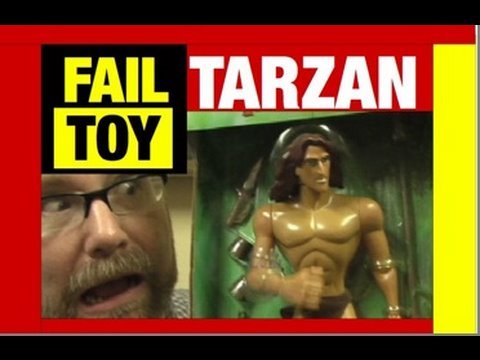 (2)
My 'Toy question' answer
Today's Very Serious Video is inspired by Phil's Toy question from Monday. I got to thinking about that question and it came down to a few finalists, for which I am including old-timey commercials here. (more…)
(2)
Best story ever. Chuck D. on Flavor Flav.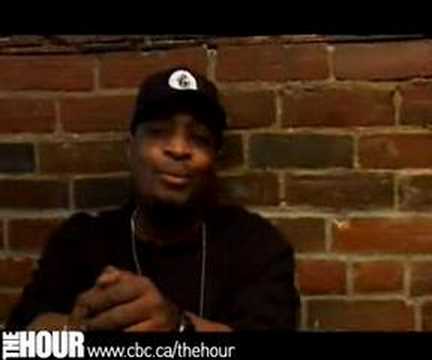 (4)
Lady Gaga – Paparazzi
(7)
Science Symphony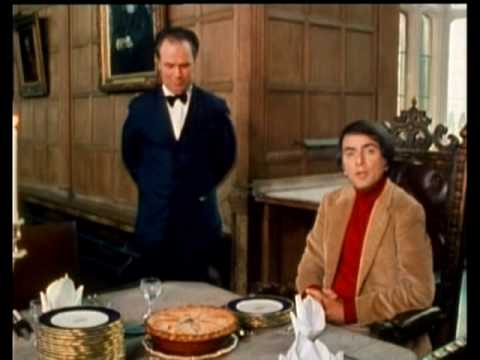 (2)
"The Ed Hardy Boyz"
THIS VIDEO IS AMAZING! PLEASE CHECK THE LINK!
http://www.funnyordie.com/videos/cd14a180a2/ed-hardy-boyz
(3)
Berndsen – "Supertime"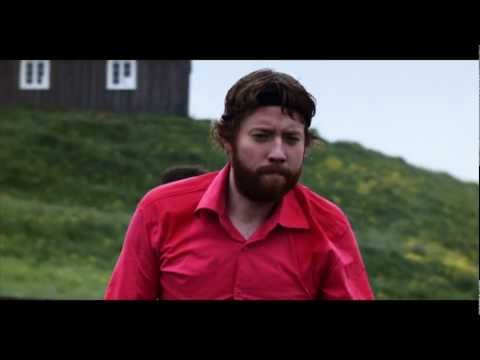 This is Berndsen. I don't know anything about them except that they're from Iceland and made this really disturbing video. It made me feel unclean and it reminded me of the movie Funny Games.
(4)
Rock it out
This is my brother-in-law. He is very talented. Mad love!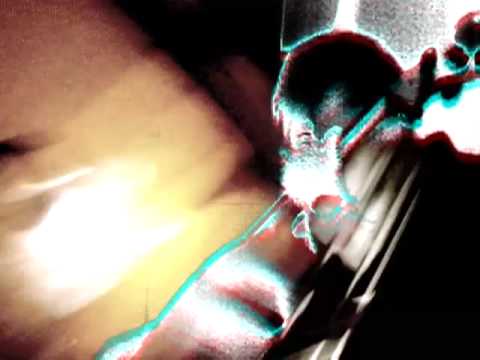 (2)
World of Warcraft causes child to lose his mind.
Hey buds, sorry I have been negligent in posting the last couple weeks, but this one is a doozy.  I think World of Warcraft may in fact have demon spirits that inflict certain children with hysteria. What is wrong with this dude???  PS this video has 11 million hits. Homeboy is going to have a rough life.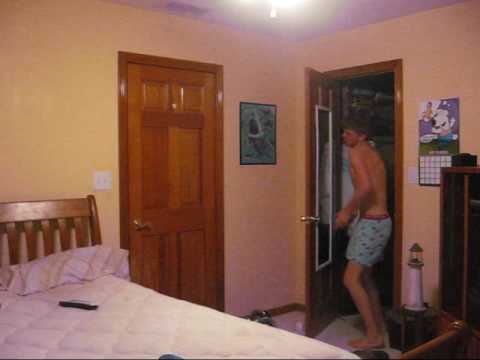 (17)
Crumblin' Down
It is rare, I think, to have a chance to watch parts of your history get literally dismantled. This is my acknowledgement of the 20 year anniversary of the Loma Prieta Quake. This is the building in which I lived on quake day. I was in class when it actually happened. I never got to re-enter my room and lost pretty much all of my stuff. We slept in cars for the next month or so.
Several years later, I was married, a father and living in Ukiah when I got news that they were finally demolishing Verducci Hall. I gathered up my little one and we drove down for it. Now, by the power of YouTube, you are there.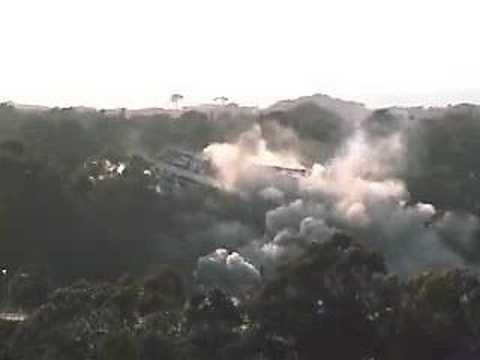 (1)
Lance Mountain is so fucking bad ass. Any skateboarding buffs out there?
This is such a sick pool sesh. That ladder jump just about made me shit myself.

(1)
The Office: Wedding Dance Off
So this week's episode of The Office had Jim and Pam finally tie the knot. Aside from what's in the video I wont say anything specific about the episode to ruin it for anyone, but it's definitely in my top 5 episodes of the series and maybe even top 3. It definitely had the right amounts of sentiment and comedy.
(7)
Do the Tantrum
Via J-mann,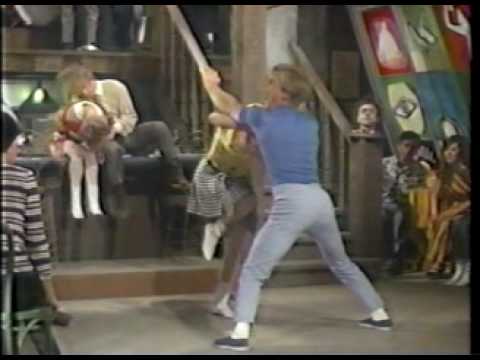 As usual I don't have to watch it, I lived it.
(4)
It's bred for its skills in magic. Gosh!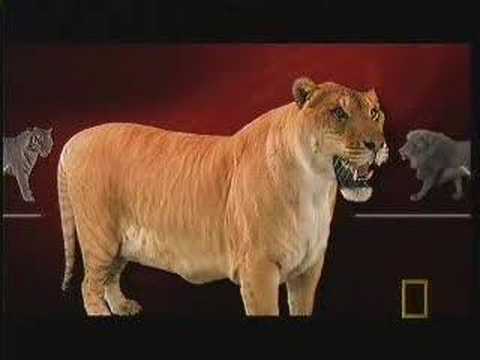 When the liger turns his head towards the guide, I thought he was going to eat him.  Grizzly Man style.
(4)
For the ladies!
I searched Happy Hump Day on Youtube. This week is crawling by. Anyway…please submit your one-paragraph fanfiction based on this fella.
BONUS: Has anyone here ever met BikerFox? Do tell!
(2)
Studs. need I say more?
(10)
68 special
I've never actually seen Elvis' 1968 comeback special from start to finish, it's really impressive.  What's his best song?  It has to be burning love doesn't it?
(3)
Parasitic Mind Control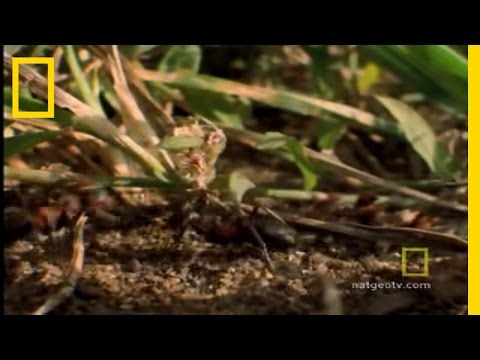 Man, I feel like I could watch nature documentaries all day. YouTube had so many other parasite videos that were really interesting too. Check 'em out.
(4)
"Ardi" sheds new, exciting light on our evolution
Dr. Tim White et al. have been working on the analysis of Ardipithecus ramidus for the past 15 years. The news they announced yesterday is groundbreaking. The original video I post was removed – which is weird… anyhow – here is some NBC news coverage of the story – hardly a good substitute for the in depth video that was up last week – but it'll have to do for now.
(4)
External Heart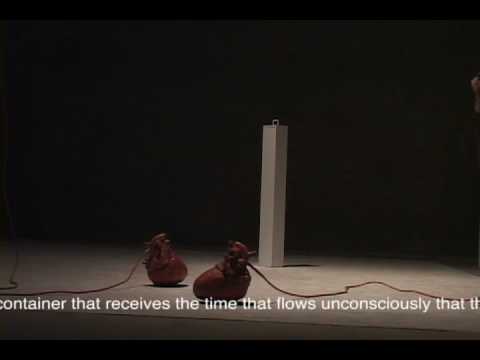 Media artist Mio I-zawa made this external heart "a squishy latex heart on wheels that beats and rolls around in sync with the user's pulse…" (more…)
0
A truly amazing man. So inspiring.
Has anyone seen this documentary yet? If you wanna beat the man, you gotta BE the man.
(1)
A Nightmare on Elm Street (2010)
I seemed to have a bunch of videos to choose from this week but I just decided to post this one.
Up until the age of about 8 I was completely frightened by Freddy Krueger. Nowadays I think the first two Nightmare movies are some of my favorite horror movies of all time. I also have high hopes for this remake mainly because Jackie Earle Haley did such a great job as Rorshach in the Watchmen movie.
0
Health Insurance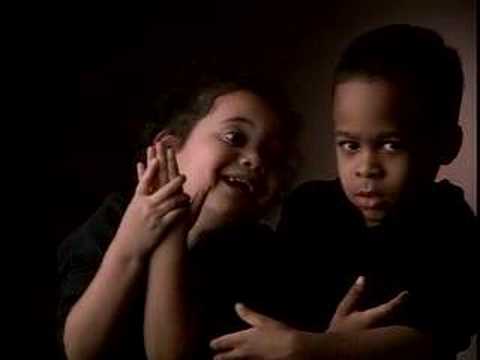 Check out his other video where "he kicked him in the penis".
(1)
Heartwarming kids!
Seems like this guy may really love his job. Youtube is packed with videos of his kids doing cool songs.
I have chosen some Velvet Underground to share here today.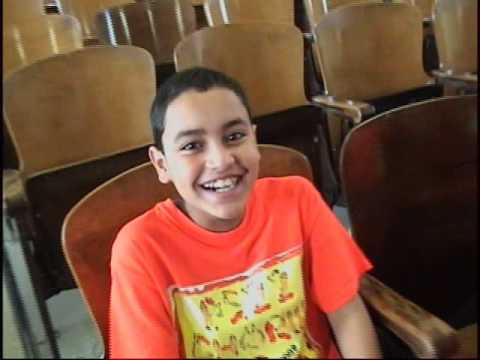 They are no Nico, but I still like it.
(2)
The "auto tune" News. T-pain has become such a cartoon of himself and I love it.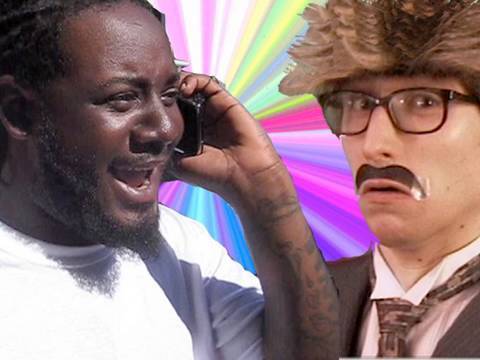 0
Panty Day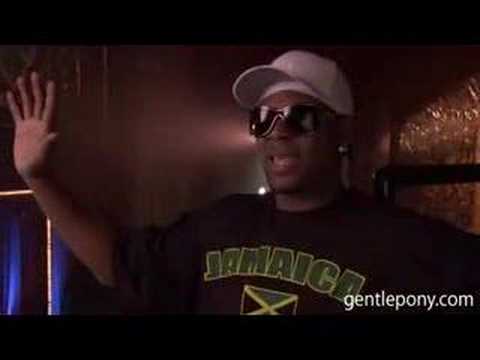 (4)
Move Over Brokencyde
Well, I thought Brokencyde was the "it" band in the bad music scene these days but  I stumbled upon this band yesterday (coincidentally both bands are touring together). These two men go by the band name Blood On The Dance Floor and they make really bad electronic pop music.
Fun fact: It appears as though they are breaking up because the gentleman with the longer hair allegedly raped a 15 year old girl.
(9)
Getting all Old-Timey!
Back in 1989, when I was just a young buck, I lived in the Upper Haight. Many an afternoon, I used to enjoy listening to Craig Ventresco working on his ragtime chops in front of the drug store. I am glad to note that he is still making it happen. It looks like he isn't starving either, which is good. I always thought he looked a little too hungry back in those days. I paid my fair share into his Chabela Burrito fund
Enjoy 'Something Doing' performedby Craig with Meredith Axelrod.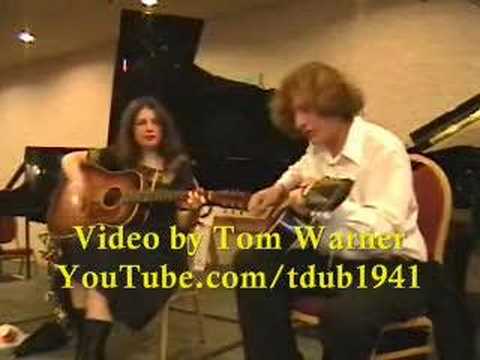 0
Welcome to my Home
Brenda Dickson is an 80′s soap star who released this video as her contribution to humanity. This trailer offers an exciting sneak peak into her world.  She is now re-releasing it with never before seen footage, and offering posters of herself.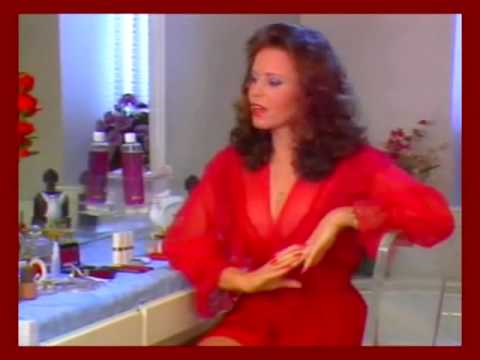 Read more to see what she looks like today!
(3)
Blood
BLOOOD!
(1)
I am way too easily entertained, but come on, this shit is hilarious!
Who the hell was in charge of this choreography?!

(3)
Human Segway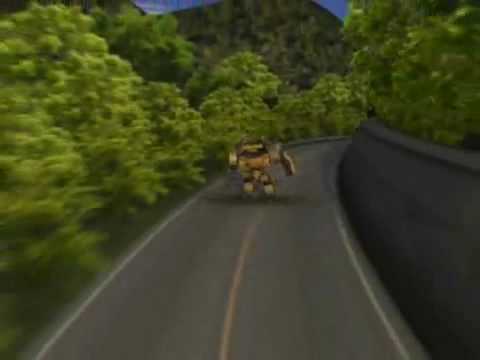 I was totally confused when I first saw this. It didn't stop me from watching it over and over again, though. Happy Labor Day!
(4)
Youth in Revolt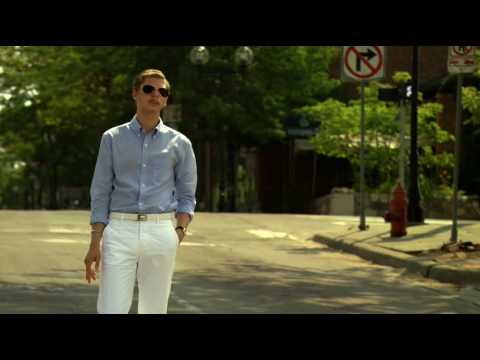 This is based on the novel by C. D. Payne. It takes place in Ukiah. It has Michael Cera in it, so I'm a little uncertain about it, but it also has other talent. Filming took place in Michigan and Louisiana.
Do you think this is an accurate portrayal of Ukiah?
(16)
Cow cam
Animal Perspectives videos are cool!
Check out the rest here!
(1)
When I Sit On You…
Naida asked me to post the original in her honor, but I couldn't resist this fan version.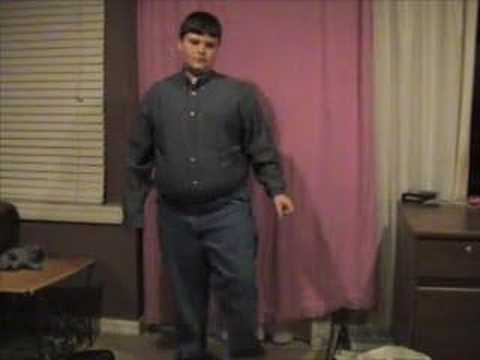 If you haven't watched the Tim and Eric Awesome Show! Great Job!, well…you should.
Also, sorry for being so flaky recently…we closed on a house and are moving
(3)
The Vodka Wars
0
Fun-da-Mental "Cookbook"
This video is straight up awesome, kinda old. The reason I am posting it is because the more I get into this guy, the more I am finding that no one I know is into him. It was banned in the U.K. and is straight up rad in my opinion. Lot's of people are hating on this guy. What do you think? Some people are calling this "Pro terrorist" hip hop.

(2)
Pootrap.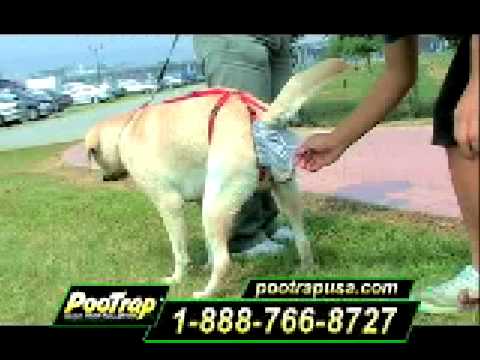 I don't even know what to say. Yes, feeling warm poop through a thin layer of plastic is disgusting, but this would make me feel so silly.
(3)
Augmented environments
Event Video: Layar 2.0 Walk Through from Maarten on Vimeo.
Nick one million's post of Sear's Catalog toys reminded me of the new technology breakthrough i have been really excited about the past week. You may have seen reports of augmented environments or augmented reality; programming that produces extra information to a real time situation. Much like heads-up display in most video game first person shooters, first used  in classics like Marathon Man and Castle Wolfenstein, the user would be able to see real time information about landmarks, or the status of machines or tools in your area or workplace pumped through special eyewear. It's a sci fi dream come true. (more…)
0
Winkers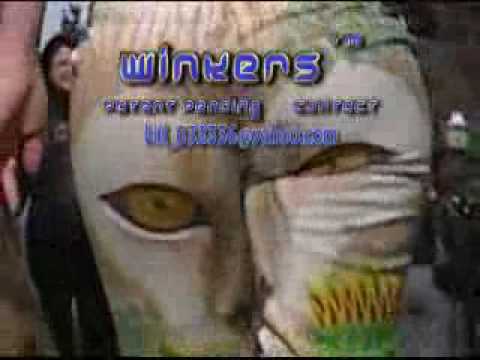 I like how serious the inventor is.  Patent Pending!
(3)
Cooking W/Dog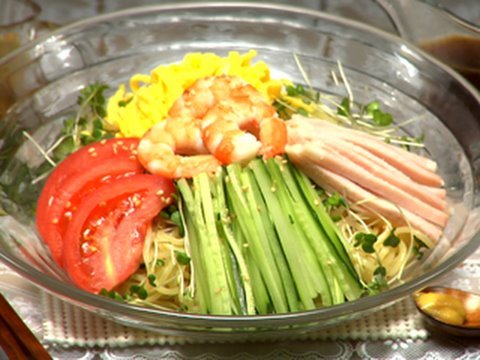 (4)
Working out has never been this fun!
(2)
Slightly Disturbed
(11)
Two Men, One Shark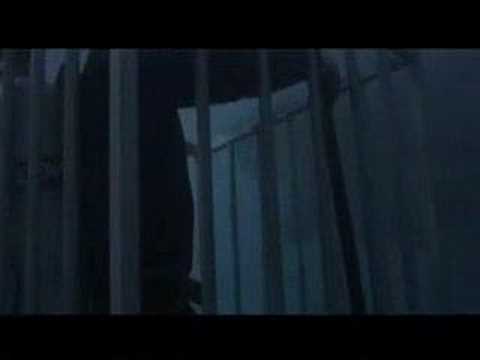 (4)
If it's yellow, let it mellow
I saw this on apartment therapy re-nest:
"Pee in the shower! Save the Atlantic rain forest!" That's what a TV ad in Brazil is encouraging people to do to save water and help the environment. According to Brazilian environmental group, SOS Mata Atlantica, eliminating one toilet flush a day can save 1,157 gallons of water per year.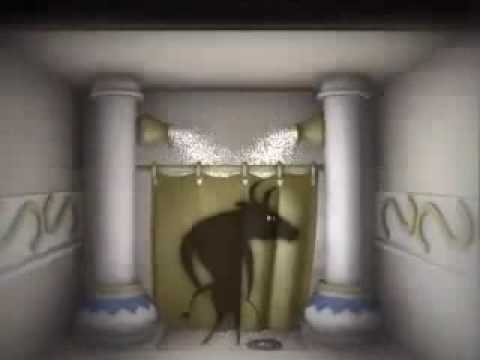 What do you guys think of this? Do you pee in the shower? (more…)
(8)
Am I a nerd 'cause I am excited about this?
(9)
Hitler's Opinion of Brokencyde
You may want to look at this (if you haven't already) to get the full experience.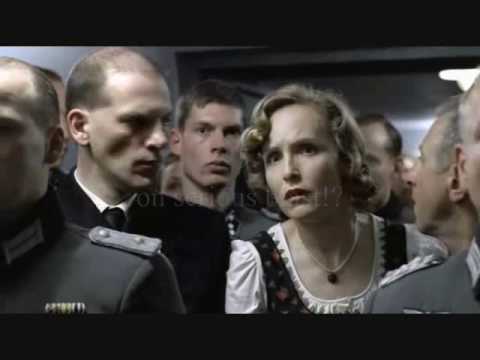 (9)
Dear Reader, Wizard People
I got introduced to Dear Reader, Wizard People this past week and I can't stop watching. Dear Reader, Wizard People is, so far, the first Harry Potter film with narration from Brad Neely. I have to admit that I'm not the biggest fan of the books or the films, but I can totally watch this without complaint.
(1)
Ballad of GI Joe
Some star power in this one!
(2)
Moonbow Bright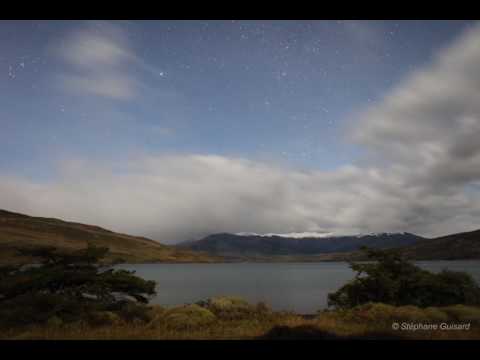 I love a good time lapse! The moon is bright enough to create faint rainbows in rainfall ie, moonbows. Information about this time lapse is here. Keeping with this rainbow vibe, check out this upside rainbow from England.
(2)
Bring It! Rock the Rap!
All of the debate regarding rock and rap convergence issues made me reflective. Does it really get any better than Public Enemy and Anthrax? I think not.
I never liked Cypress Hill all that much, but I suppose they had some good pairings also. The only thing that I could consider better doesn't really count…Biz markie does Elton John's 'Bennie & The Jets.'
What am I forgetting here? (and no, I didn't forget Run DMC and Aerosmith, I just tried to ignore it)
(7)
Physics is Fun
(19)
I never, ever thought I would say this but, fuck E-40.
These fucking souless assholes just ruined E-40 for me.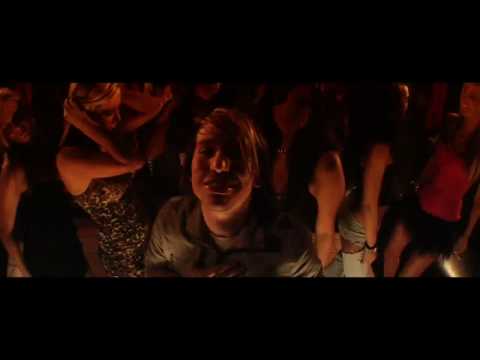 (10)
A dog that looks like Martin Scorsese
Eyebrow dog will brighten your monday.
(3)
Real Talk About Why We Are So Self-Involved
(2)
The Very Best
I just watched an interview with these dudes (The Very Best- Esau Mwamwaya and Radioclit) on XLR8R this morning and was in the mood to share their music. Here is a video of them performing with that dude from Vampire Weekend, Ezra Koenig, in New York.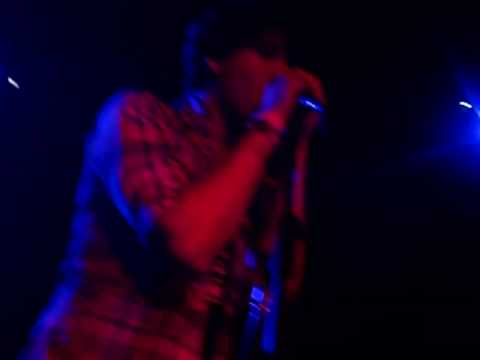 If you like it, here is another song to check out and also Esau Mwamwaya's cover of MIA's paper planes.
(3)
The Shake Weight
When did this start getting called exercise?
What's the weirdest thing you've ever done for fitness/health?
(9)
Never Say Never
I have had cause recently to reflect on what a fun band Romeo Void was…is! D. Iyall is playing some shows (Los Angeles and San Francisco)in September. Here's hoping for a show in Sacramento
BONUS: Tell me something that you once said 'Never!' about…and later had your script flipped.
(5)
Passport Paranoia in SF
(6)
Highlights from Wildwood NJ. A documentary about some very special folks.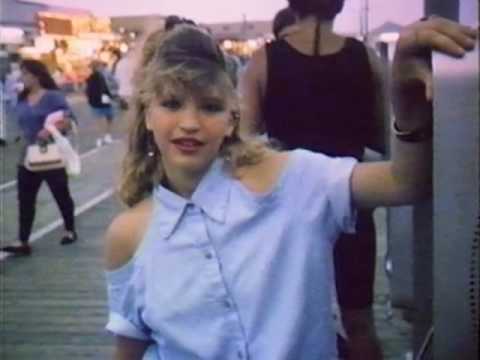 (10)
Font Conference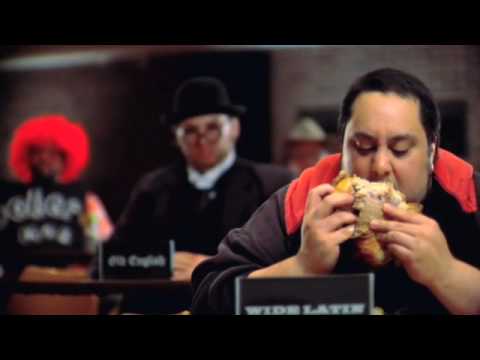 I usually can't stand most College Humor videos but this one is pretty cool.  I don't agree with how they made Comic Sans the hero, though, since Comic Sans is clearly the joke of the font world.
(1)
Kinda Like Popeye, But With Mackerel Instead of Spinach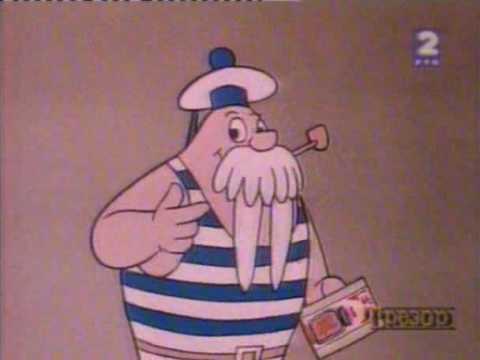 (1)
Another cat video…short
I thought this was cute.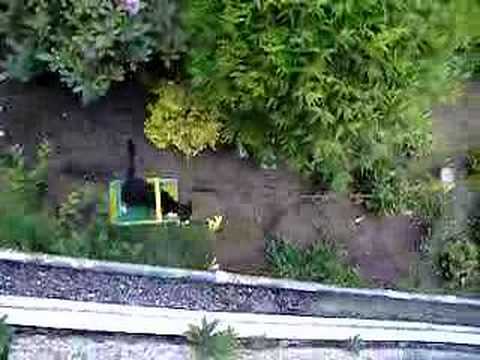 (3)
Sexy Groupie Tells All!
I had a whole post ready and Very Serious ate it! Boo!
Now you must watch the guy from Type O Negative on Jerry Springer.
Bonus: Convince me to eat somewhere other than The Helmand Palace tomorrow when I am in SF.
(3)
Girl Drink Drunk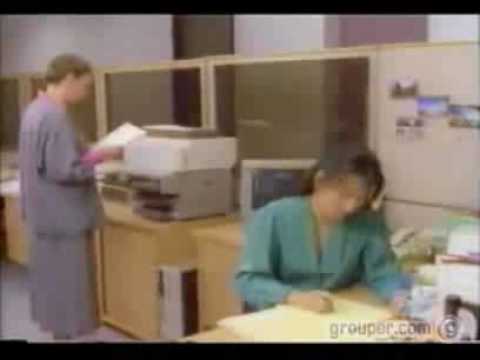 (2)
This guy can cure A.I.D.S. and do all sorts of things with a hankey. He also has some set of pipes!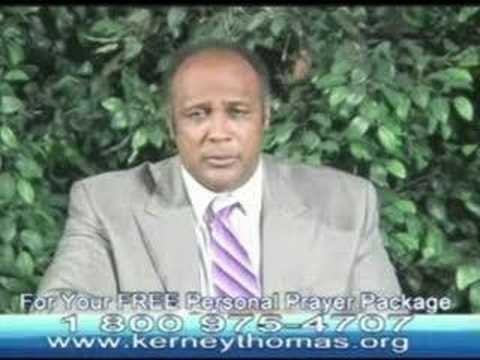 (3)
The Axis of Awesome: 4 Chords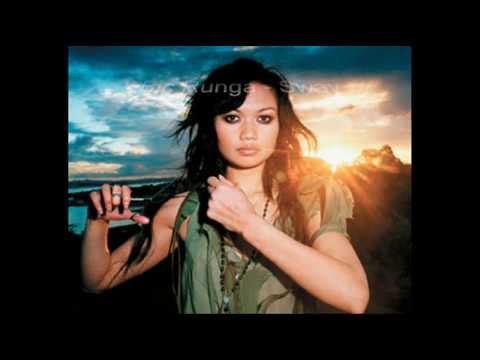 I'm not really familar with the group who put this medley together (The Axis of Awesome), but I thought this was pretty clever and even catchy. Some of the songs seemed pretty forced though, i.e., Blink 182′s "Dammit" and The Offspring's "Self Esteem."
That was also the first time I heard that Eagle Eye Cherry song in about 10 years.
(5)
Nippin'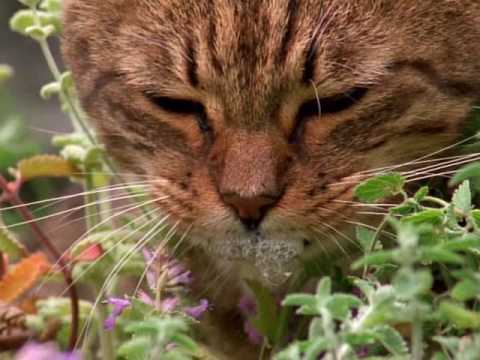 Soooo high…..
(1)
Let's go to the antique store and do some jumps!
Do they still call these bike tricks Endos & Table-tops? Man I am old! But not as old as J. Mascis. That looks like Murph too! This new 'Farm' album is good! Maybe not as good as J. playing drums for 'Sensitive' Seth Putnam in 'Upside-Down Cross', but that's just my taste.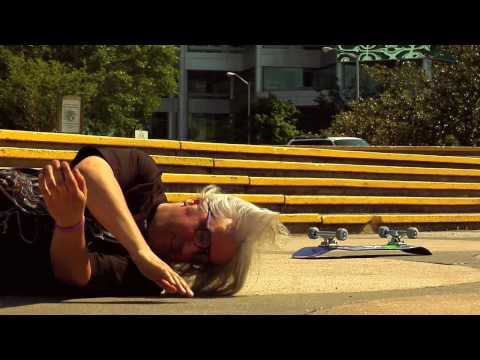 Bonus: Mike Watt sighting toward the end of the video.
(4)
True Norwegian Black Metal
So i know this is old news, but anyone who has not yet seen this should. It's amazing. You can watch all the parts on you tube. I love these "D and D" dudes gone too far. AMAZING!

(2)
Kim Petras
Kim Petras is 16 years old, an aspiring pop star and might be the youngest person to have a sex change. I think she was really lucky to have such supportive parents.
(8)
City Council Gadfly
So my job involves streaming city council meeting videos.  They are super boring most of the time, but every once in a while you hit gold, as seen above.  Enjoy!
(7)
Two Dudes On A Motorcycle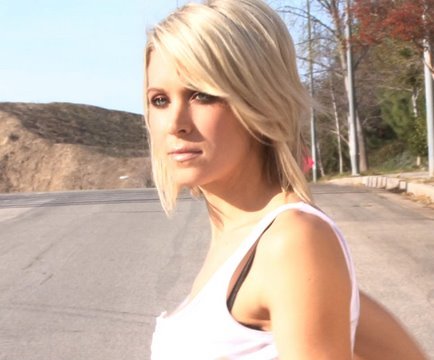 0
old timey bike tricks
the original BMX's.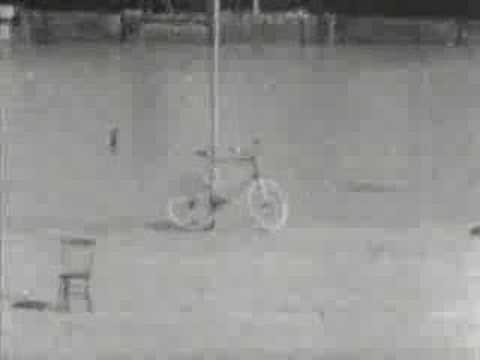 0
You'll rollover for these prices!!!!
Well, I don't know about that (call Baxter Hunter and find out!), but it looks like Ford dealerships are upping the ante. The previously offered $1,000 coupons are now worth $2,000. And I still don't want a Ford.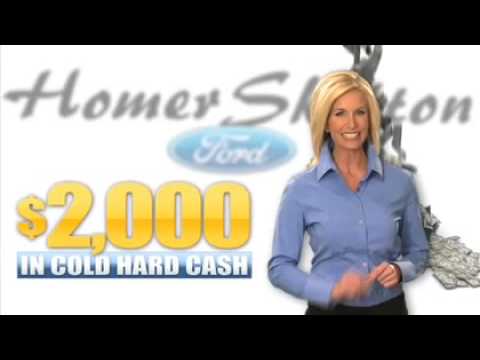 In real news, however, it seems that the class action suit against Ford regarding those Explorer-type rollovers has ended in tears. While 1,000,000 consumers were represented in the suit, only 100 have used the coupon provided to the 'winners' of the settlement, which gives you…wait for it…$300 to $500 off the purchase of a new Ford.
Bonus: You tell me a real name that is cooler/stranger than Homer Skelton. I will kick things off by submitting the name of Tulsa, OK Indian Health leader Carmelita Skeeter.
(2)
Cheetah lady.
Cheetah woman in an apartment talks about how she wants to get out of the jungle, stop eating animals and live in a condo like a human being and eat tacos, drink wine, ect.
(3)
Pug Pushing a Stroller or Music That Bums You Out Even When It Shouldn't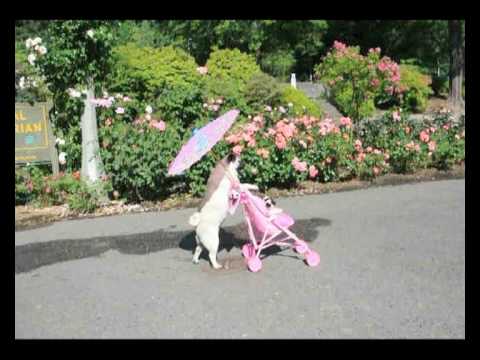 I saw this video assuming it would be cute and funny, and while it was definitely cute, the music set to the video totally bummed me out. I mean, what reason is there to be bummed out from watching a pug do something so out of the ordinary? The music had me thinking the pug was terminally ill and this video was footage of its last few days.
I just remembered this exact thing happened to me when I first saw the trailer for Where The Wild Things Are. (more…)
(3)
His Parents Are Trying To Make Him Look Retarded and Poor
(8)
Airlines
This guy turned his frustrating experience flying with United into a song.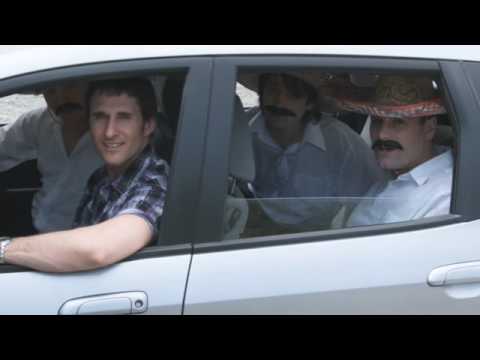 This was posted on Consumerist late last week or early this week (can't quite remember when). On Tuesday United tweeted about it.
I found it to be quite a catchy tune. What do you guys think? Any airline horror stories to share? I've done my fair share of traveling and (knock on wood) nothing too crazy has happened to me yet, a couple missing luggage incidents that always turned up the next day and one cancellation…oh and the time I was going to go on a weekend trip to Montreal while on a business trip in Winnepeg when the airline I had tickets with (Canada 3000) straight up went out of business the morning of my flight.
(3)
I am a nerd and I love insane drum solos.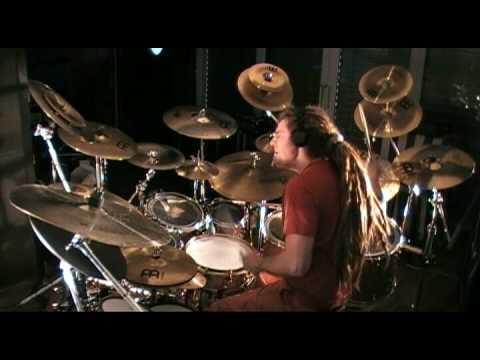 (3)
Balthrop, Alabama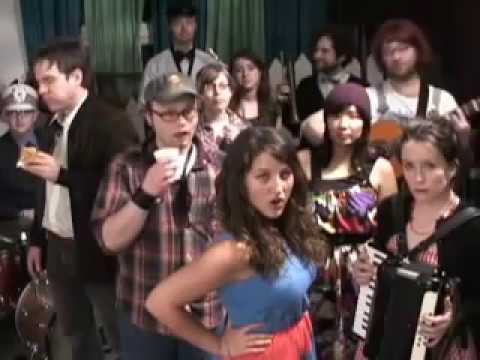 This video and song make me happy. I think it's all the dancing. Watch a better quality of the video here.
(1)
The Bare Essentials of Safety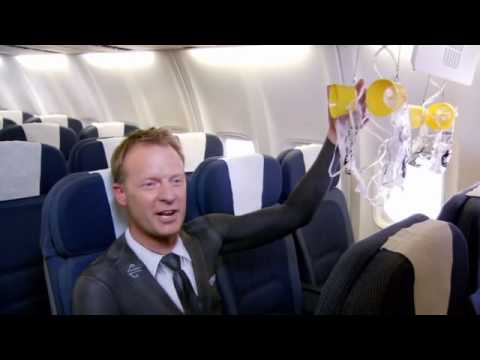 Air New Zealand (my favorite airline to fly, btw) recent redid their safety video, IN THE NUDE!!!!! See hot naked flight attendants and naked pilots give the standard safety message in not a not so standard way! What other keywords can I put in this post to drive up the pageviews?
(3)
the origins of the moonwalk
i know this might be seen as an MJ post, but i just want to show everyone how humans dancing has to be one of the best things we do. enjoy! (and if you dont want any MJ content, just turn down the volume and enjoy these timeless performers).
(2)
My loony bun is fine Benny Lava
(4)
Californians – Welcome to your…
annual State Budget Impasse. As Homie Steinberg says here – we have got to get rid of this danged 2/3 requirement. My boss has been shaking the trees on Indian Health funding for quite some time now and I guess it is pretty much out of our hands for the year. FYI, the state is eligible for a 100% reimbursement from the Feds on medical costs paid for Native folks, but  has never set up a mechanism to collect that (forgoing billions of dollars over the last 20+ years) Now CA is pulling the plug on services…for federal pass-through money that would only be a bonus for the state in that keeping our clinic open makes it available for Indians and non-Indians alike. Nose removed, face spited.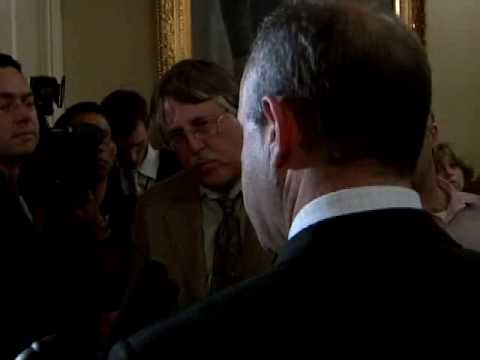 (2)
Partying in Thailand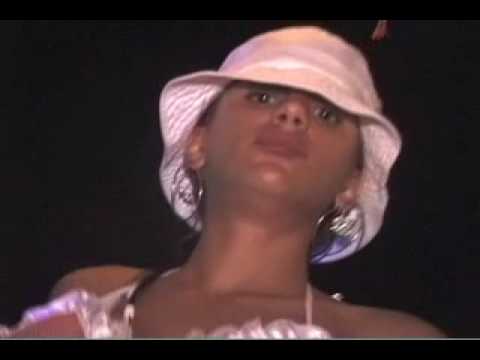 Nick One Million is unable to post today because he's in Thailand, probably behaving like the tourists seen in this video.
From my understanding, full moon parties are a pretty big thing down there.
0
Guess What This Commercial Is For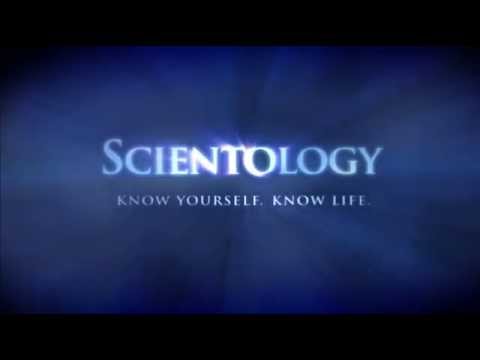 I totally thought this was a commercial for Kaiser Permanente or G.E. until it reached the end. I can't really deny that it's an attention grabbing commercial, but I was kind of weirded out by the fact that an organized religion can put out television commercials in the first place.
Also, I like how heroism and paperclips and so closely related. MacGyver would be stoked.
(11)
Michael
(3)
the rolling stones peddle rice krispies
this really happened. that is the rolling stones performing that jingle in the early 1960s: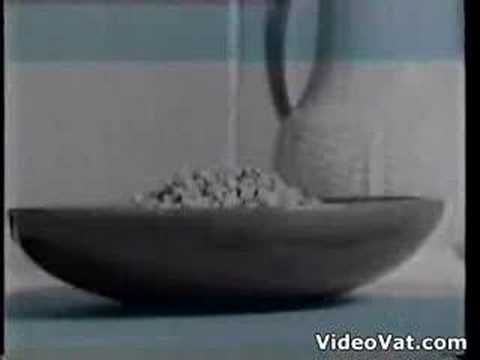 (2)
Ya Buddy!
This is how you get pumped up!
Pete sent this to me so some of you may have already seen this but I couldn't resist sharing as I cannot get "Ya buddy!" out of my head.
PS After I shared this with my coworker homie Chris J he sent me this borderline NSFW pic
(8)
The Neda Video
This video is more than very serious. It is gravely serious in a literal sense.
I also am aware that we are under orders here at VS to try to avoid things that are ubiquitous on the internet.  Apologies.
Here is a decent summary of the background on this video that has captured the world's attention. It is also a link that leads to the video, which I will not bother posting here.
Two nights ago, I talked to an old friend. He asked me if I had seen the video. I hadn't. It sounded like a drag and I wasn't sure that it had any helpful content for me. I asked him if he thought there was any benefit to seeing it. Is there anything there besides a prurient urge to gawk? (more…)
(6)
Chris Dane Owens "Shine on me"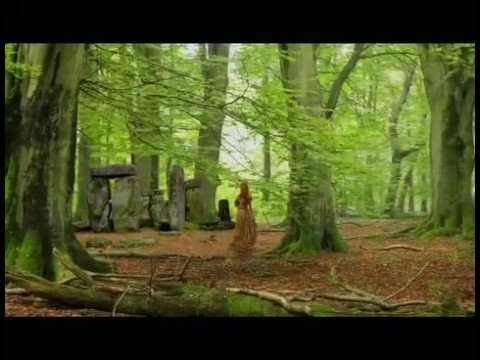 I was just turned on to recording artist "Chris dane Owens" and his inspirational song "Shine on me" This is in my opinion the greatest music video ever created. The song is just as good. Thanks Chris, Shine on brotha.
(6)
Naked As We Came
My dear friend Willyum has been recording himself while he covers songs to learn to play guitar better. He added this song in May and I totally teared up watching and listening. I love Iron and Wine, and he did a great job in my opinion. He has tons of videos uploaded. I reccomend checking his other videos, especially the group videos.
0
Cigareets & Whuskey
It's the freakin' weekend!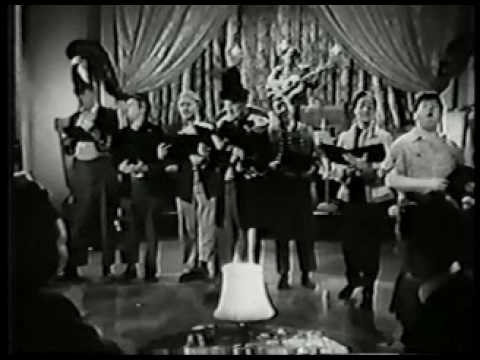 [Posted with the blessing of Pete G., the regular Friday V.S. Video poster.]
0
Summer Solstice at Stonehenge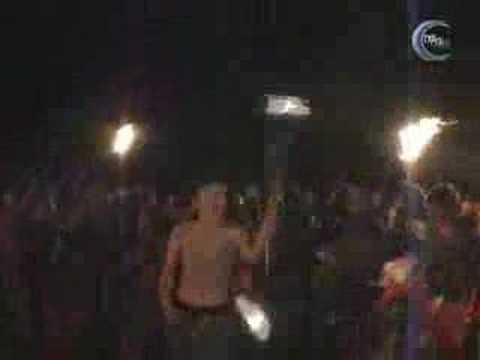 The Summer Solstice is Sunday, June 21. How will you pass the longest day of the year?
0
Another ridiculous music video
I seem to get the most comments from music video posts so here is another one. Not as soul destroying as the brokencyde video but pretty weird just the same.

(1)
Sniping is to photography as ________ is to _________.
I was thinking on photography recently and I ended up in a daydream about legendary US Marine sniper Carlos 'White Feather' Hathcock growing up with a camera instead of a rifle. The two arts are very similar.
Can you think of two other skills or arts that have an unlikely but strong correlation?
(2)
"Who the Hell is Jesus H. Garcia?"

So I'm about 9 years late to the Freaks and Geeks party. I saw my first episodes about a couple weeks ago in Portland/Berkeley and now I can't get enough of it. Thankfully the internet works wonders and allows me to catch up on lost time. It's such a bummer that it had to get canned.
It's also kind of crazy to watch this show now knowing how successful most of the Apatow crew has been in the past few years.
(1)
Skankin' Joe
That's Joe getting his skank on at a bar a while back. Have a good weekend.
(1)
better chemistry through socializing
Fun. Saw this on the the atlantic's dailydish.
i am all for this effort to make science funny, creative, and unabashedly hip. it's a major distance away from this early venture. ribosomal hippies out in stanford.
(1)
Just one of those days…
Didja ever just feel like a bear that fell out of a tree?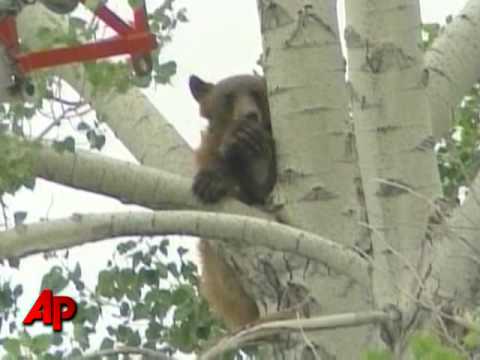 What is one FREE thing that is sure to turn your day around? (Bears don't have any money, silly!)
(4)
Britney Spears' Kids Dancing to "Toxic"
This is backstage at one of her shows.
Not too shabby, I must say.
0
Spider Catcher
I hate spiders but I feel guilty killing them. This is an excellent solution. I'd like to add that I am glad I don't have to deal with Arachnaphobia type spiders in Orange County like they apparently do in England.
(4)
David Carradine was Bound…
For Glory!!!
R.I.P.
(2)
Manhattanhenge
This is really cool. Twice a year the sun is position such that the sunset is perfectly aligned with Manhattan's street grid. This video explains the phenomenon, how it's unique to a city like New York, and has a killer view from 42nd Street. The next time this happens is July 11 and 12.
(4)
dixie carter goes rogue
just sit back, and listen to dffrnt strokes and designing woman star dixie carter channel her best "x-man rogue touches regan macneil , and sucks her demon powers" impression.
(1)
Some of my favorite things
Boys in baseball uniforms, boys dancing and slip and slide type fun…

The 2009 Dance off between USF (University of South Florida- not San Francisco) and UCONN which took place at bright house field May 21st, 2009. Filmed by the staff at Bright House Field. This dance off was a result of the two teams waiting though a 5 hour rain delay.
(1)
Literal Video – Total Eclipse of the Heart
Sometimes it is difficult to know what you hipsters have or have not seen on the WhirlWyldeIntermanetta. Some feedback please. Thanks.
Today's selection is a literal video translation of that old Bonnie Tyler chestnut – Total Eclipse of the Heart.
Oh, there are more of these if you haven't already seen them.
0
Space Elevator!

What the hell is taking so long?
(10)
Don't Invade My Space
I think this video comes to you from our neighbors in the North. I can only assume so because of the accent, eh. Anyway, how many times do you think police officers have to worry about civilians having broad swords at their door? Probably a lot if a training video was made just for the occasion.
(1)
I'll Go, I'll Go, I'll Go…
This classic moment in American Cinema came up yesterday in a private conversation I was having with some close friends:
I think Jon Hughes was the last true auteur in mainstream American filmmaking.  I guess you could argue Tarantino, but his shit is so forced.  Hughes is a natural, and possibly my favorite filmmaker ever.
(25)
Adult Big Wheels
This looks like the most fun! (Except for all the crossing of the double yellow line, which is just foolish) I've often thought about building on of these.
(6)
the most interesting man in the world
i first heard these ads on the radio, and it was one of the few times while listening to sports that i actually was riveted by the buildup of a commercial and was not disappointed with the product they finally told me they were selling. one part chuck norris internet meme, one part the Grindhouse movies, these spots are lots of fun. This review in slate is spot on.
now these ads are in heavy rotation on tv and are even better than the radio ads. Sometimes, agencies get really lazy when going from air to tv ads, and do an exact replica of the spoken copy but check out these images in this 30 second clip. they really took time to hash out this vision. And the tagline! perfect. "i dont always drink beer, but when i do, i prefer dos equis".
(6)
W.T.F.?
Pete informs me that this video may have made the rounds with the dudes already so forgive me if you've seen it already. I just scoped it earlier this week and it kind of blows my mind. I mean, what's up with the screaming? And the styles- it is like a weird new rave, tokio hotel cross but that is not the style of music they are going for? And the way the song changes focus like three times during the song? I was convinced that it was either a joke or they were for sure foreign. No such luck…according to their myspace page they are from Albercrazy, NM. Ugggg.
(27)
In a mellow mood
Hey, did you know that the Wendy's in Ukiah got de-franchised for failing the Health Dept test? The Wendy's inspector showed up to check it out and the Ukiah owner hit him with a laptop. Corporate Wendy's guy made them toss meat and frosty mix that was stored at too high a temperature. A spot check the next day showed that they had pulled the meat from the trash and had it back in the fridge for serving!!!
Then it burned the ef down! Wild stuff.
Here is some totally unrelated Michelle Shocked because I am feeling calm today.
(9)
The Inventor of Cocaine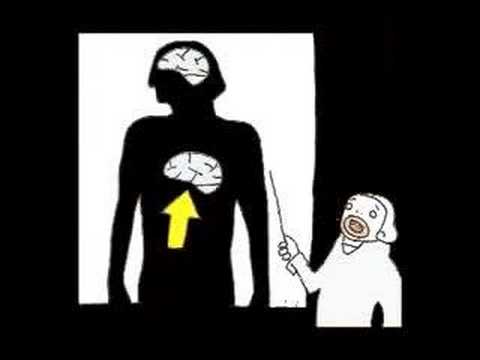 On this day-after-Memorial Day, I'd like to honor an original American hero (even though he didn't die in war).
This video has almost 1.5 million hits on YouTube, so I suspect some of you may have seen it already.
0
Mr. G: The Musical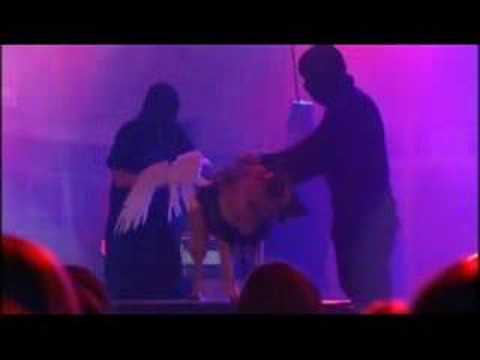 This clip is from Summer Heights High. It's an Australian show that aired a few years ago and was recently aired on HBO.
0
My favorite old comedian…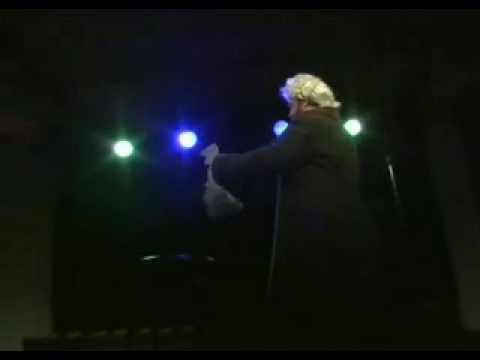 He is the best.
(2)
Gangsta Gangsta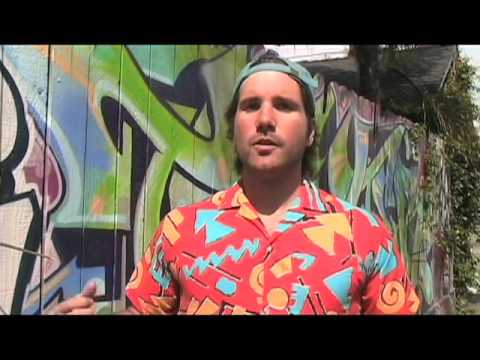 Comedy.
Please consider the use of headphones or low volume if viewing in a workplace environment. Ok to turn it up loud if you are in a hostile workplace environment though.
(3)
W.C. Fields is my G– Damn ace!
This vid features my 3rd favorite sport: Ping-Pong and my 1st favorite entertainer: William Claude Fields.
As some of you know, my only attempt at playing in a real tournament I lost to this girl:
(1)
Pete has been doing this to our cat for awhile now
Sorry the vid is late this morning…I've been in the lab since I walked into work today.

(5)
The queensboro bridge turns 100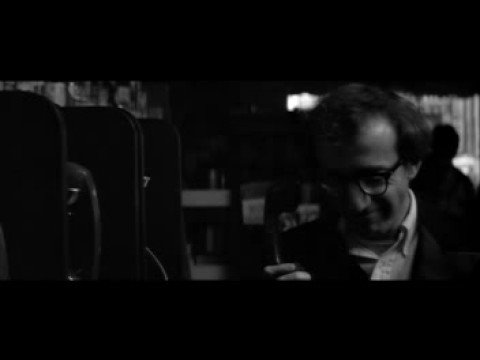 The 59th street/ Queensboro bridge is the forgotten bridge in the city of bridges. The first time i saw Woody Allen's Manhattan was the second day i had my HD tv. This scene blew me away. I never realized how beautiful this bridge was, until it was black and white, 720 p, and filling my screen.
(1)
Tacoma Narrows Bridge (aka "Galloping Gertie")
In 1940, the new suspension bridge spanning the Tacoma Narrows suddenly started wobbling like crazy. Here's a quote from one witness:
"Just as I drove past the towers, the bridge began to sway violently from side to side. Before I realized it, the tilt became so violent that I lost control of the car…"
Eventually, it collapsed. The cause of the incident– having to do with physics– is pretty amazing. The Wikipedia page on the subject explains it all.
The disaster's only casualty was Tubby the Dog.
(3)
The Power of LEGO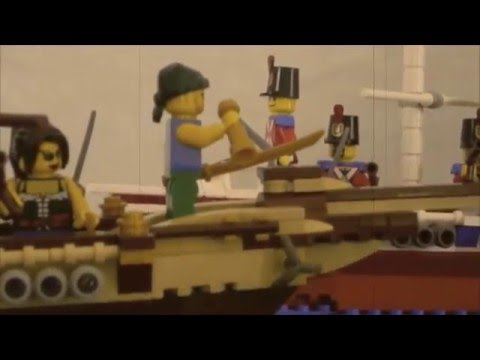 While I was never really into LEGOs as a child, I have to tip my hat off to whoever created this thing. I really can't image how much work goes into putting together such an elaborate LEGO scene without quitting and ripping your hair out in frustration half-way through.
(1)
Punch Out!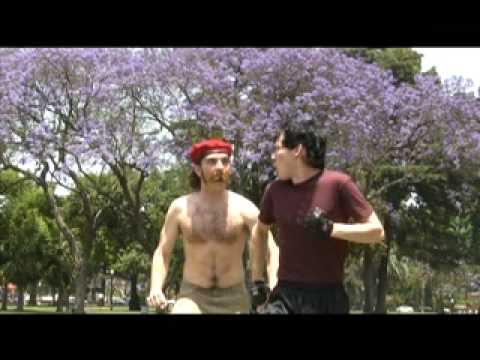 Thanks to Phil for sending this my way.
(2)
I [heart] goofy commercials
I know Phil shared this on reader earlier this week so apologies if you have already seen it. It made me smile.
(1)
DemonLounge BeatDown
This is a classic that I forgot to share -
This band drove up from SoCal to play a show at my old shop and spent the night. The next day, I awoke to them causing a complete ruckus on State Street. The video was shot on some guy's pen camera and I had a hell of a time getting it from him and then converting it, as you can tell. But it cracks me up every time. Check out the random chick at the end who just seems tired of all of it.
I was told that the singer was trying to stop the guitarist (who I think was crying the night before) from leaving by totally carjacking him. Hahaha!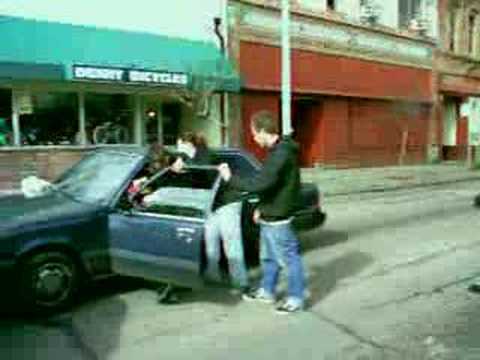 (1)
Modesto Ninja Parade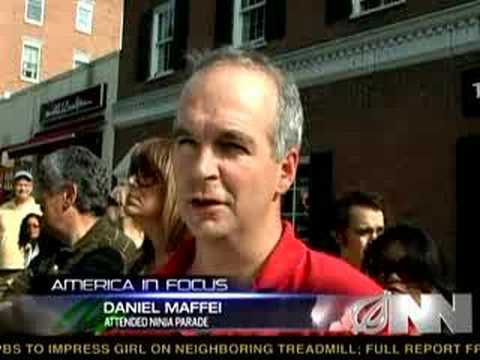 The Onion is nixing its West Coast print editions. Now I feel bad for not buying more of their free papers.
(1)
Björk Triumph of a Heart
http://myspacetv.com/index.cfm?fuseaction=vids.individual&videoid=4230127
I want to marry my cat. I think it would be exactly like this. The end is the best part, so you have to watch the whole thing.
(6)
I made this!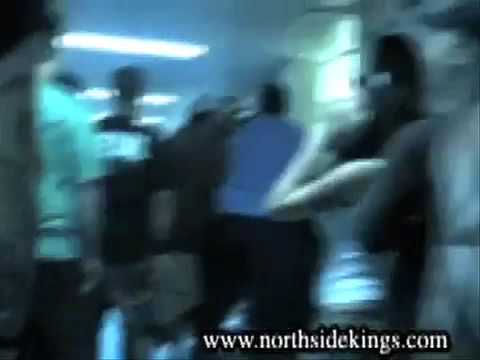 It is loosely based on the popular "Play him off, keyboard cat" series on youtube.  Very loosely based…..
Anyway, I love these cat videos because at first the cat comes off like an entertained observer of FAIL videos, but as you watch more videos, it takes on a more sinister edge.  It starts to feel like the keyboard cat is MAKING this stuff happen, and presdiding over the chaos like a macabre master of ceremonies.  It fucking rules.
I am going to post some links here of more keyboard cat videos you need to see.  it would be best if you watched them in the order I post them.
1) http://www.youtube.com/watch?v=io63z-aRMbg
2) http://www.youtube.com/watch?v=gqAypbgaUKM&feature=channel_page
3) http://www.youtube.com/watch?v=EooAsEvSgZI
(3)
Manny Ramirez high fives a fan and still gets the double play
Manny Ramirez is a baseball player for that LA team. Yesterday he was suspended for 50 games for testing positive for taking a hormone increases testosterone levels that is used by dudes coming off steroids. My issues with him, besides that fact that he plays for that LA team, are pretty much dad concerns; that his uniform is slovenly, he cheats, he doesn't work hard enough, etc. But then Joe told about this clip, and I think he's kinda sweet
(7)
latest Internet Meme
Tarbot isn't feeling well, so I subject you to a recent internet meme, "Play him off, keyboard cat." Please, by all means, use this forum to discuss the word "meme"
(3)
Dom DeLuise – R.I.P.
Speakin' as a child of the '70s…fare thee well, Dom!
Dom DeLuise acted in many outstanding comedies during my childhood. It's lucky for me as my life would be less fine without exposure to his particular brand of zany hijinx. DeLuise, in his work with Burt Reynolds primarily, was also a pioneer of including crazy gag reel outtakes at the end of feature films. Good stuff.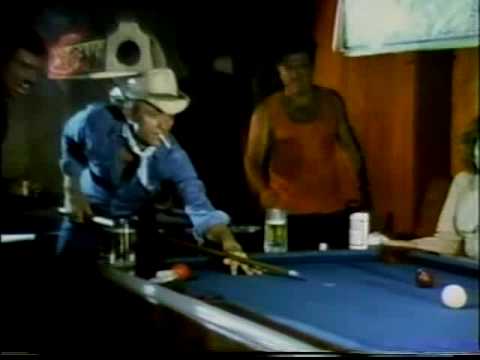 0
When there's no more room in Hell, the dead will walk Japan.
I always knew the Japanese excelled in several areas but I didn't know zombie apocalypse preparation was one of them. I'd definitely want these kids by my side when the dead rise to feast on our brains. These kids are all about teamwork and doing their best to persevere, and aside from armored tanks and ammunition, those are definitely important factors in surviving a zombie onslaught.
In all seriousness though, I've been stoked on Japanese game shows ever since I saw Ninja Warrior last year and was pleasantly surprised when I found this little gem of a video. Not only does it showcase Japan's sometimes offbeat sense of humor, but it proves that Asian children are some of the cutest kids ever.
Did anyone else notice that Lenny Kravitz poster?
(1)
Whoopie
Feel free to answer the question presented in this video yourself.
0
Where do babies come from, Rainn Wilson?
This clip comes to you from the Adult Swim TV show Tim and Eric Awesome Show, Great Job! This show is always hit or miss, but seeing as though I'm huge fan of The Office and Rainn Wilson, I thought this skit was great — aside from the creep factor of an adult's face on a child's body. It kind of reminds me of the time I was 5 years old and figured I could record music from the stereo just by holding a blank cassette tape in front of the speakers.
(2)
Arguably SFW…
This MIGHT not be safe for work.  It's totally cool at MY work, however.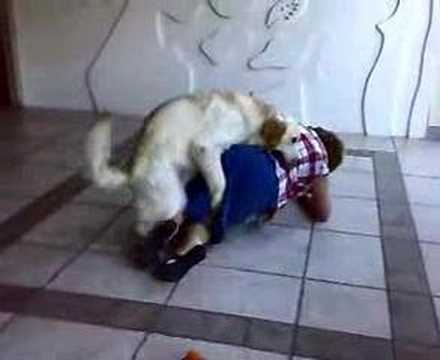 (4)
being old won't be that bad
someone asked me recently when has an older person ever taught me an important life lesson?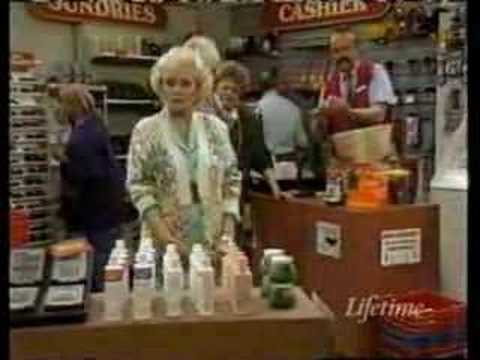 sarcasm, thy name is bea arthur. R.I.P.
(4)
Beyond Here Lies Nothin'
Ok, Jake…I will see your Chon Travis Ukiah Tribute and raise you one Bob Dylan video. It's really just a series of awesome old photos.
Dylan's 'Together Through Life' album was released yesterday and I think it's all that and a pulled pork sammich.It has a sound similar to the last few albums but leaning towards the Latin Playboys, a side project of Los Lobos. The music is less finessed, less deliberate and more intuitively performed. Dylan's voice is sounding fine, like that of an old shade tree mechanic or something. The lyrics (most co-written with Robert Hunter, apparently) are loose, fun and confident. I am glad for messages from older folks during theoretically 'bad' times like these. They have perspective on life's big cycles.
0
"95482″ by Chon Travis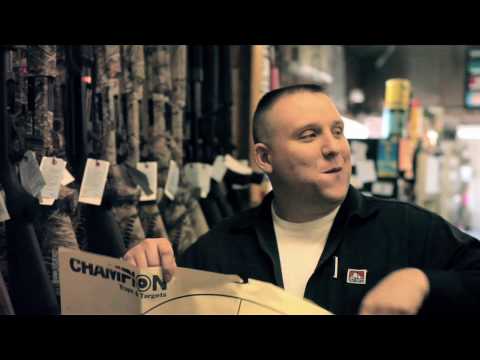 This song is a paean to my hometown: Ukiah, California. Chon is one of my oldest friends, and the video features a lot of other very good friends of mine. There's also a fleeting glimpse of me in it.
(13)
Mars and Beyond
directed by Ward Kimball in 1957.  It's surprisingly well done.  Fast forward to 1:50 to skip the ads, although you might like them.  I think I saw this as a kid in the 80s.  There were also some from around this time that featured Donald Duck and Werner Von Braun.
0
I have a dreEEAAeeaEEAm!
I suggest you check out this dude's youtube channel.  Lot's more awesome stuff.
(3)
Samurai Slicing Stuff In Half
This video is totally awesome!
(2)
i should make one of these for my cats
(1)
"Step right up, come on in…"
I'll admit it – I spend too much time doing 'five things' BS over at the 'Book.
It got me to thinkin' though. Thinkin' on country music. Thinkin' on Beaumont, Texas. I got to thinkin' on how magical folks holler it right straight from the heart, turbo-charged.
And…finally – I got to thinkin' on Jesse Dayton covering old George Jones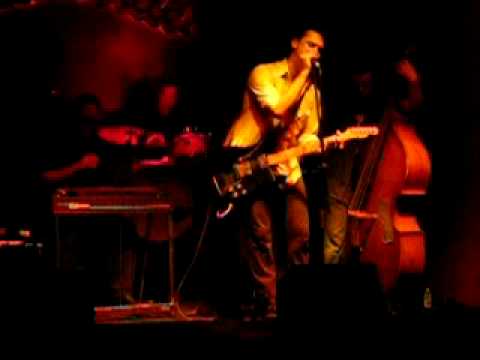 0
Watching This Guy Gives Me Anxiety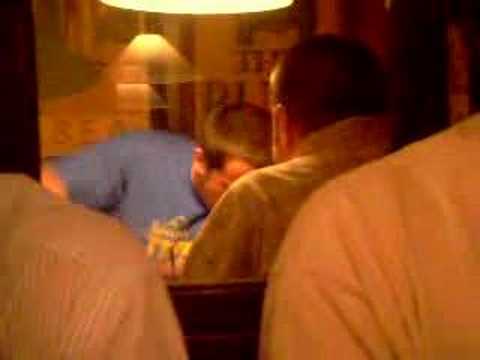 Apparently, he's on meth. It might work best if you watch this video with the sound off.
(4)
India
I love this clip because it combines child abuse with animal abuse.  It's a defanged cobra left to play with a toddler.  I feel much worse for the cobra than I do for the kid cause the kid can still be a kid but without fangs, what kind of cobra is he ever going to be?
note: [this related clip on youtube is really good, it's an ad for felt tip markers that implies that it'll grant you eternal life.  I heard youtube loses $400 million a year for google, I hope they don't discontinue it.]
(1)
Darwin Prize–Bullet Proof Vest vs 9mm
(5)
disney cuts corners
I have watched my share of disney movies. I mean I am not a nut, but I've seen sleeping beauty and little mermaid about two dozen times. after a few drinks on a saturday, I will sing every number from little mermaid, including "kiss the girl" in a bad Jamaican accent.
But what i saw in this collegehumor.com clip is flat out shocking. call me naive, but I did not even notice. Sleeping beauty is my favorite disney cartoon of all time, and yet I did not even recognize these similarities with beauty and the beast. I was in the St Anthony's school 8th grade reproduction of it. I know that movie. It's either disney is really good at it, or i am just really bad at noticing it. I wonder if the new pixar movies have the same cost cutting tricks in them?
(4)
A wolf loves pork
Found once again at pink tentacle

I love stop motion animation and this dude really does a great job of it!
(2)
Modern Samurai > you
This is the most serious thing I have seen all year:

I recommend you watch the high quality version.
Came to me via Watashi To Tokyo
(4)
Mascot Brawls
Today is the 34th Anniversary of the debut of the San Diego Chicken. Screw San Diego.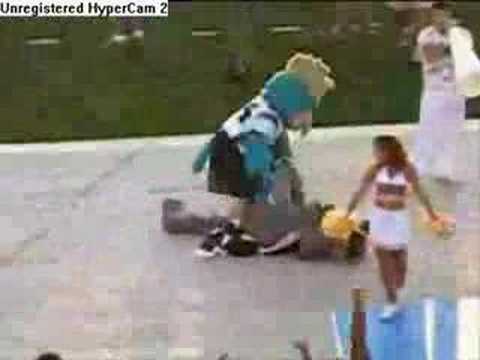 What is your favorite mascot and why?
(6)
Johnny Cash – Big River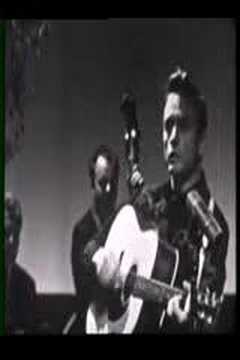 I'm currently in Minneapolis, Minnesota, through which (surprisingly, to some) the Mississippi River flows.
"Big River" is one of my favorite Johnny Cash songs. It follows the journey of a broken-hearted man who pursues the woman he loves as she travels along the Mississippi. I'm a sucker for geography-inspired lyrics, so a song that traces the river– ticking-off town names (St. Paul, Davenport, St. Louis, Memphis, Baton Rouge, New Orleans) in north-to-south order– can't fail to win my heart.
(1)
Eastbound and Down – opening scene
I was really impressed with Danny Mcbride in Hot Rod and Pineapple Express and finally got around to watching this.  It's about a fictionalized John Rocker-like pitcher trying to live out the rest of his life as a miserable has-been.  I don't usually like it when someone has a mullet in a comedy because usually it's there in place of a joke that they couldn't be bothered to come up with.
In this case, the setting and the costumes are all pretty incidental.  It's not about Mcbride's haircut or accent, but about solipsism and delusions of grandeur in the face of failure and the slow, sickening realization that you aren't destined for greatness.
(5)
Canadian Planned Parenthood Commercial

Pete sent this to me after seeing it on the Stash Dauber.
I like the end: "this is how the penis and vagina get along"
(1)
A Nanook Family Trip
Nanook Of The North is an ethnographical silent film directed by Robert J. Flaherty. Released in 1922, it was the first feature-length documentary (though many of the scenes in it were staged), and was groundbreaking for the time.
Click on the poster to see it bigger.
0
Prince of Egypt
This is a scene from the documentary Prince of Egypt by Dreamworks SKG.  It shows the actual literal truth of what happened when my ancestors (on my dad's side) escaped from lives of slavery in Egypt.
(2)
I'm Cheating Today!
I have been super busy this week. Apologies.
Here is a combo – a video which I will rate.
That is Barack Obama visiting Ben's Chili Bowl (in Washington DC's U Street District) for the first time. Ben's is a landmark. I hope to grab breakfast, lunch, and/or dinner there when I am at a conference up the street in May.
Video:
President Obama
Ben's Chili Bowl:
(2)
Oh shit, it's Thursday!
(4)
I'm in an X-MEN mood
I have been watching X-MEN the 90s version on Disney XD the past two weeks and i have to say, goodness i love that show. Phil is probably going to disagree but that's because he's too old and didn't enjoy growing up watching quality cartoons like Batman the animated series and X-MEN. The phoenix saga, legacy virus, apocalypse, savage land, morlocks, omega red…i mean they hit A LOT for a kids show. And the more i realize, that show shaped a lot of my opinions on love, sex, justice and mutants.
I still haven't seen the new Wolverine and the X-men cartoon, but i am very very nervous considering X-MEN: evolution was …I am not going to say bad. but it wasnt good. i get it, it was a re-imagining of the whole thing, but making them teens was LAME. well at least it made jean grey hot and kinda cool, even though she felt like a Nikki Cox lookalike.
So, through my youtube travels, i found this amazing gem, Japan's take on the intro to X-MEN, the cartoon. Arguably, the X-MEN cartoon opening was insanely amazing. Batman TAS, was also incredible, as was the beginning to the GI JOE movie (nowhere to run, nowhere to hide!). the video:
(6)
Idiocracy
Idiocracy (by Mike Judge) is a movie about the dumbing-down of America. It's got a great premise and is really funny in parts, but I think it kind of fails as a movie. I dragged three people to see it with me on opening day, and they were all mad at me afterwards. One of them even fell asleep during the movie.
(4)
Nasty Girl
http://www.veoh.com/videos/e1709535nNW85Jr
I had no idea this was from 1982.  I thought it was much newer.  I was going to put up "the glamorous life" but figured having the words "nasty girls" in the title will increase people who find us on google.
(4)
Cool. I am Christian now.
Fuck this guy.  He gives atheists like me a bad name.  Don't say, "empirical evidence" douche-bag.  Talk about smug…
(2)
Cledus T Judd
Cledus is the Clown Prince of Country Music.
It's obvious as soon as shooting is over he puts on a monocle and spats and talks like an English gentleman.
(thanks to Joe for the video and remember always: WWCTJD)
0
oh those nutty japanese
On the same day i saw the very disjointed ending of spiderman 3, i came across this video on aint it cool news:
(1)
Hypermasculinity
I wonder how Paul reacted when he saw this.
(1)
Clip
Clip is the animated mascot for the AMC theater chain.  I used to hate him and would wince whenever he appeared on screen.  I hated the way he overacted all of his pantomiming and I resented the fact that I had to sit through anything before the trailers started.  I give him a little slack now because he's been around a long time and so has tenure and also because I've been to a Loew's theater where they warm you up by showing you a cartoon about riding a giant laser train past enormous exploding popcorn kernels to a giant space laser, which people stand around.  It's really much more off-putting than a shrugging piece of celluloid.
(4)
I, Donovan
Hey I am hecka swamped today.  Do me a favor and post this:
It's my reel.  Say, "Donovan wants to know what you think of this."  or something.
(6)
mmm, distortion!
Back when I was 15, I got a cheapo JC Penney Stratocaster knock-off for my birthday (Harmony brand). By the end of the day, (please note that I did NOT just say 'at the end of the day') I also had over $60 in cold hard cash. The next morning I went down to Bandbox Music and, as soon as it opened, I bought an Electro-Harmonix Big Muff Pi for $42. I am 38 years old now and this effin' beast is still kicking. 23 years of distortion. During that 23 years, the company has, I believe, folded and been restarted. I am glad they are back. Delay and distortion and a little bit of reverb should be all anybody ever needs.
Electro-Harmonix, I salute you!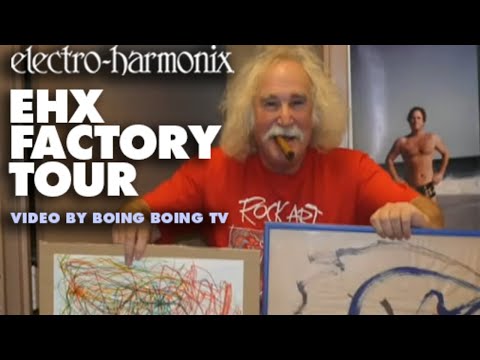 0
Deferred Gratification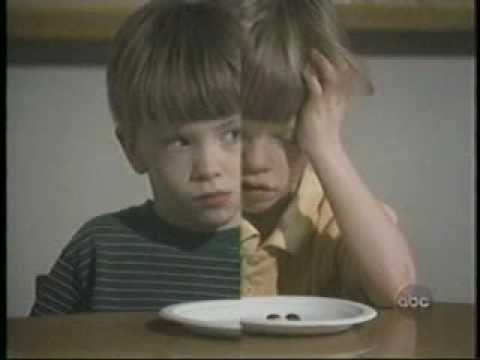 The experiment in this video is based on Walter Mischel's "marshmallow experiment." Studies show that kids who can defer gratification end up doing better in life.
(6)
S your D
Why can't there be a song about like library books or recycling or Hostess vanilla pudding pies?  Do you think this song would be played in strip clubs, since the subject matter is the consequences for going to strip clubs?  If I was a strip club DJ I'd only play songs that portrayed strip clubs as awesome places where all your problems get solved.  Actually If I was a strip club DJ I'd reevaluate my life pretty seriously and take stock of the direction I was headed, maybe go back to school or something, which I'd have time to do since I'd be working nights.
I believe it's a remix, but it sounds better now than it did before.  It was sent to me by John, who takes picture (many I really like, and I usually don't like pictures) and puts them here.  Lyrics to the song are here if you have trouble with it.  Don't play this song at work with the volume up or anything, or at least if you do, don't blame me for what ensues.
PS Why is it that lyrics websites are the only websites that will look like they did in 2001 with no changes at all?  Even the cheap porn sites that are obviously made from some template look better than the lyrics ones.
(1)
SLF
Forget about Thin Lizzy, U2, The Cranberries…even The Pogues (who I love).  The best Irish band of all time is the Stiff Little Fingers.  They are touring Europe as we speak, playing smallish venues.  What I would not give to see that…
0
I don't have to watch it. I lived it.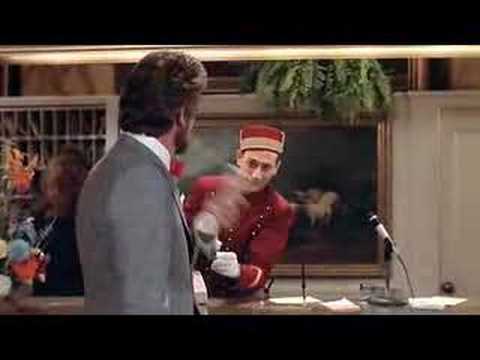 The talk about loose remakes reminded me of how Tim Burton's Pee Wee's Big Adventure was a loose remake of the Italian neo-realist masterpiece the Bicycle Thieves.  There's even a fake fortune teller.  P.W.'s B.A. is better though because of the movie based on his story that's made at the end.  I couldn't find the whole last scene on Youtube which is too bad cause it has Phil Hartman in it but this part with James Brolin is my favorite.
On a couple of occasions I've been pressed into appearing on camera and I've always acted with real screen presence like Pee Wee does here as the hotel clerk.
(3)
"spread a little common sense on the bread"
This is much of the opening scene of Alfred Hitchcock's 1954 classic 'Rear Window', though it does appear to be a little bit hacked up. I just rewatched RW a few nights ago. I enjoyed it, of course, as I always enjoy Hitchcock.
One thing that stood out in particular this time, though were some comments by the character Stella, Jeff's 'Insurance Company Nurse.' Well, the first was the actual concept of an  insurance company sending a nurse to your house to give you a rubdown and pour you a drink. Awesome! The real gem, though, was this exchange, in which she is convincing Jeff that she has psychic abilities and that he should listen to her when she predicts trouble:
Stella: You heard of that market crash in '29? I predicted that.
Jeff: Oh, just how did you do that, Stella?
Stella: Oh, simple. I was nursing a director of General Motors. 'Kidney ailment', they said. 'Nerves', I said. And I asked myself, "What's General Motors got to be nervous about?" Overproduction, I says; collapse. When General Motors has to go to the bathroom ten times a day, the whole country's ready to let go.
Timely, eh?
(2)
The "Motion Comic"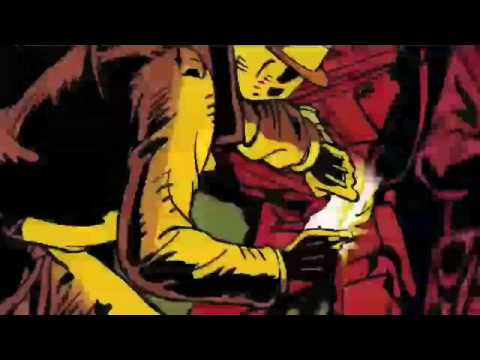 This is a trailer for the Watchmen "Motion Comic" that came out last year. It's essentially the still images in the comic moving around to imply life-likeness, with sound effects added. (more…)
(3)
Saturday Morning Watchmen
Like any self respecting recovering comic nerd, I saw Watchmen this weekend.  As we all walked out of the theatre, explaining to our girlfriends that it was a giant squid in the book and the pirate story was missing, I thought about this here video: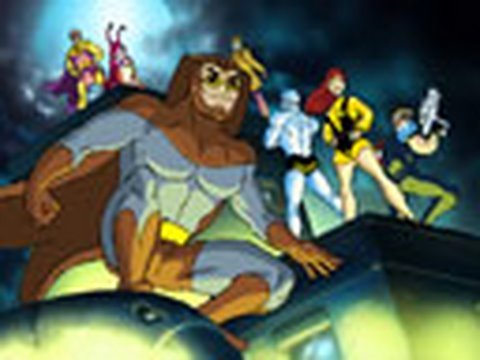 That's pretty much what I assumed any attempt to make a watchmen movie would look like.  I like when the guy turns into a car, I'm so predictable.
(8)
Yosemite
Yosemite is one of the most amazing places I have ever been. I went up last weekend with my sister and was surprised again by how ridiculously awesome it is. I have been there many times, but each time I am floored by how spectacular it is. I highly suggest you put this on your Bucket List, and also that you take The Bucket List off of your Netflix queue if it's there for any reason.
(4)
You have maybe already seen this…
…as SFist posted it yesterday but I enjoyed it enough to share anyway

produced by Causecast
(3)
Will Obama Be Invited…
to the Bohemian Grove?

0
Bizkit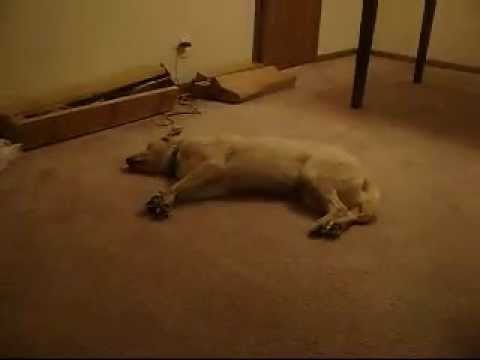 Sent to me by Donovan, who adds "This is the best".  I agree.
(4)
Our Weekly Address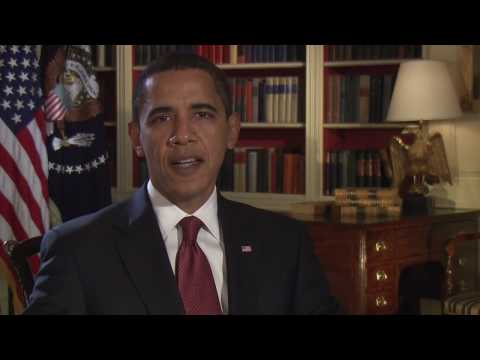 I listen to the President's weekly address on podcast. The most recent installment, an explanation of the budget proposal Obama just sent to Congress, managed to give me chills. Here's a pared-down (more…)
0
F-22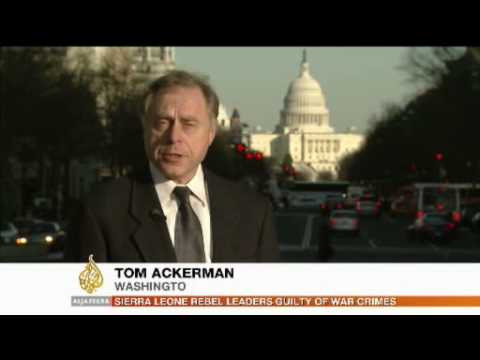 Fuck this makes me want to rip my eyes out.  The F-22 Raptor is this very expensive, very useless plane.  The only reason we are continuing to build them is because the project creates jobs domestically.  The same people who are decrying wasteful spending in the stimulus and calling Obama a "…salesman for Socialism" are championing what ammounts to a welfare program.  I hate them soo much.  Somewhat good news at the end though if you watch the whole thing.
(1)
Yoinks!
(7)
Histoire de Melody Nelson
I recently read that this seminal (semen-al?) release by Serge Gainsbourg is about to get an official US release. I couldn't wait, and so have import cd and vinyl versions. This is, however, very good news. Just to have this amazingly funky and cool album available outside the import bins could spur a musical revolution stateside. I think that America has yet to become fully Serge-i-fied…and we need it bad. The kids will eat this up. (Comment difficulty – no use of the word 'toe')
0
What Kirk Cameron's Been Up To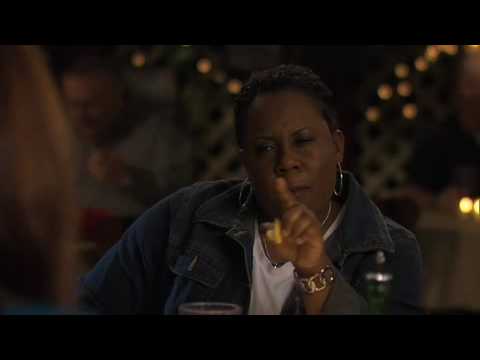 That book, in case you were wondering, isn't Men Are from Mars, Women Are from Venus.
Fireproof was the top-grossing independent film of 2008, opening at #4 nationwide. Kirk Cameron worked for free.
(4)
Mojo Jojo
I'm not sure if this is the first posting of a video of Mojo Jojo here.  If you think it's going to be the last, you're dead wrong.  I don't understand, why do the PPGs have such big beds when they are all about 18-inches tall?
(2)
p*******t, please
AS AMERICANS, WE MUST RECLAIM THE WORD PRESIDENT AS OUR OWN. IT IS OUR BIRTH-RIGHT AND THE ONLY WAY TO TAKE AWAY THE POWRE OF ITS EVIL CONNOTATION BROUGHT DOWN ON IT BY THE LIKES OF GEORGE BUSH AND HIS STEP-FATHER DICK CHENEY IS TO USE IT. WORDS ARE TRUTH, AND TRUTH SPEAKS!
if you don't know, now you knows, president
(2)
Starfish Hitler
Totally Random

Seen on pink tentacle
Posted to YouTube by zombie toaster
(3)
Ye Olde Timex Sinclair 1000
I used to love doing simple programming on my Sinclair. I get a big laugh remembering how it would 'back-up' files and load from cassette tapes. Someday if I am laid up for six months or something, maybe I will get another one and revisit those days for kicks.
(1)
Is "Fuck These Kids" Too Obvious A Title?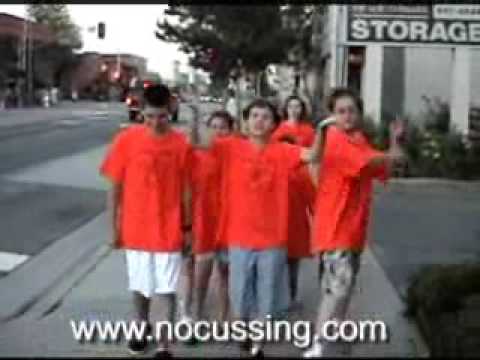 How often do you think they get beat up at school?
I'll refer you to an older episode of A Very Serious Conversation if you want to hear Phil & I debate the topic at hand.
(5)
This isn't real.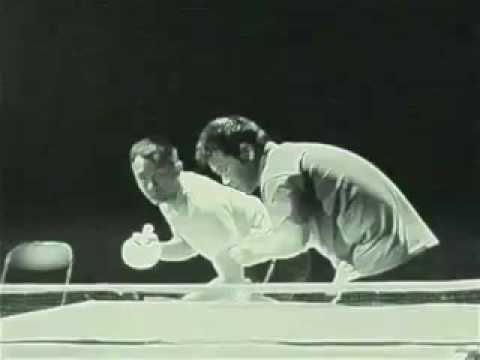 But I bet the late great One could have done some shit like this.
(1)
Victorian bushfire survivor, Sam the koala
It's a bit blurry at first but it calms down at about one minute in.

From the you tube description:
The Firefighter in the video is David Tree.
He said he was in the middle of backburning at Mirboo North when he saw the stricken koala. "I could see she had sore feet and was in trouble, so I pulled over the fire truck. She just plonked herself down, as if to say 'I'm beat'," he said.
"I offered her a drink and she drank three bottles."
"The most amazing part was when she grabbed my hand. I will never forget that."
Mr Tree and his brigade then received an emergency call-out to save a house, but minutes later Sam (The name the Koala has been given) was picked up by wildlife carers. (more…)
(8)
Raymond Pettibon: Here's Your Irony Back
I just finished a short phone interview with Mike Watt. It had been ten years since the first interview. I hated to have to ask him about the recent passing of Stooges founding guitarist Ron Asheton…but that's my job, to bring the news to youse. Watt is fascinating and has run with some very interesting folks also. You can't go wrong investigating 'friends o' Watt.'
It got me to thinking that I should probably serve up some Raymond Pettibon in case any of you younguns hadn't yet caught that train. He is literary, original and fun…like y'all.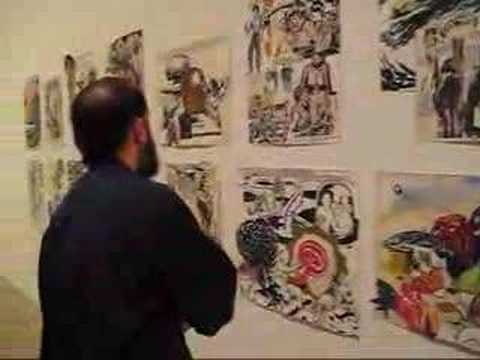 The Watt interview will be featured in the next issue of Homotiller, which should be forthcoming in a few weeks or so.
(1)
Reading is a Very Fresh Way to Learn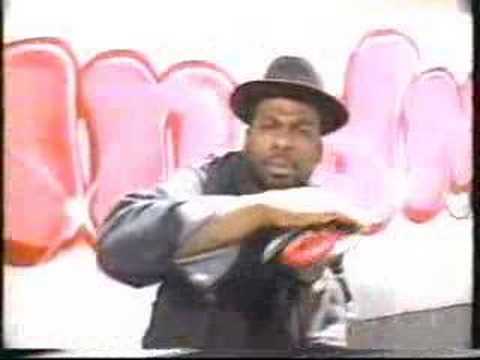 Run-DMC rule. So does Geordi La Forge.
I like the use of props in this video.
0
Most obvious video to post…
Is this a meme, or is the ideology of Youtube the meme?  Discuss…
(7)
Russian Rave
I love the different styles of dancing. Also, I don't know if it's because it's during the daytime or what but the whole thing seems so awkward.
(11)
wait for it….WAIT FOR IT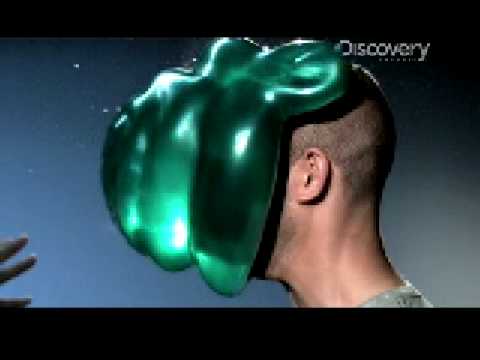 BAM!
Discovery channel's awesome slomotion show, TIME WARP!!!
[if embed is disabled, click here]
(4)
Calling All Light Warriors!
Could you please do us all a favor and take a flying leap today? Why wait until 2012? Show some leadership. Here is a clip of your fearless leader Jose Arguelles (mastermind behind the harmonic convergence of 1987) taking you all the way to 2012…and beyond.
I am making plans for 2012 – by making plans for 2013! Send me your money.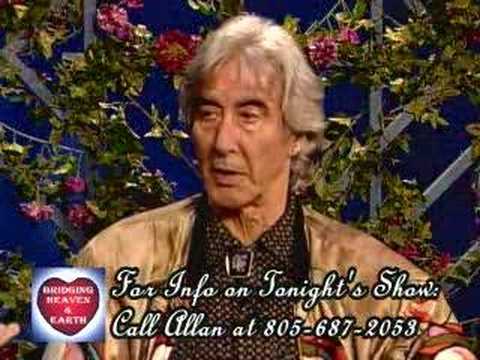 (1)
Disney Princesses
This piece is pretty funny.
Phil & I talk at length about this subject in this week's A Very Serious Conversation.
(8)
That kind of a party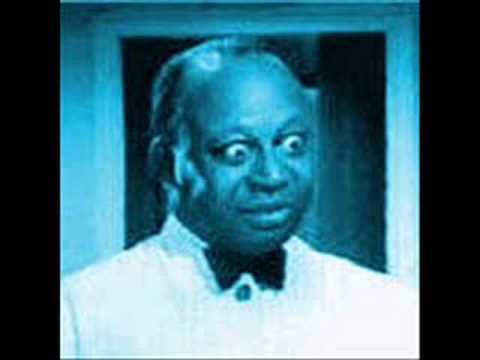 One good thing about the internet is that you can find oout where every sample you ever heard came from.  This one confused me because all I ever heard was the one line about the mashed potatoes (about one minute in) and I always thought to myself:  In what context could it possibly be okay to put your dick in mashed potatoes?  What kind of party would that be?  Now, I finally have the answer.
(1)
a very serious 60 minutes
This video is must viewing for very serious  readers.
(1)
Go Big or Go Home!
I remember fondly the big sunglasses and combs from Great America. The small baseball bats from SF Giants games were great also.
If you could have a giant version or a tiny version of something (that doesn't normally live inside pants) what would it be?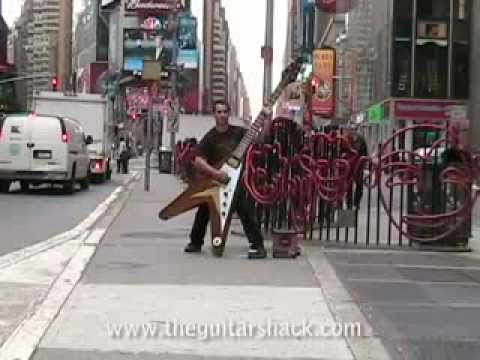 (1)
NBS News: Looking Back at 1960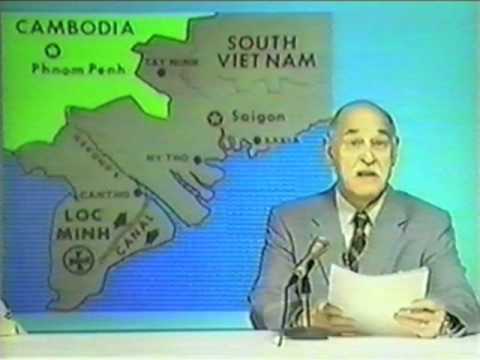 I love this 1970 broadcast.
(2)
Pigeon Party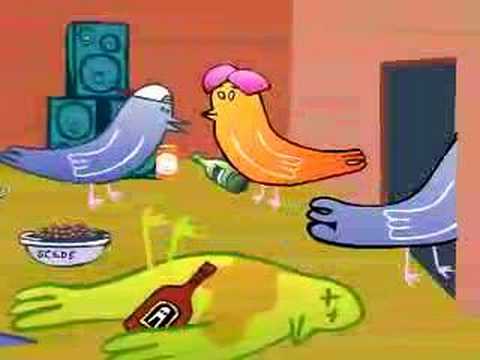 (10)
This will be the iconic moment I think…
This just hits on so many levels.  When Ms. Knowles belts out, "For you are mine at last," it reverberates through all the layers of politics, race, personality, and history surrounding this epic moment.  What an amazing time to be alive!
0
I thought this was neat
(1)
New John Frusciante album today!
This year just keeps getting better and better. A new president that isn't embarrassing, warm days in January and now a new album by John Frusciante!
The Empyrean is only available as a digital download this week and the hard copies are delayed until next Tuesday. (Phil may want to drop a proper Amazon moneymaker link here somewhere)
I love it. I have been impressed by every strange album that he has released in fact. Even the dope-fueled throwaway tracks are valuable as a baseline measure of his talent.
This fan video is the track 'Unreachable' from the new album, with video culled from the classic '36th Chamber' film.
(1)
Parabolas (etc.)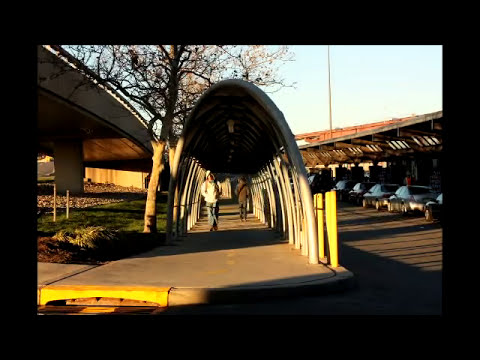 This video came to me through the feed for the Radiolab podcast. Radiolab is the best thing ever, by the way. If you don't know, now you know.
(2)
MLK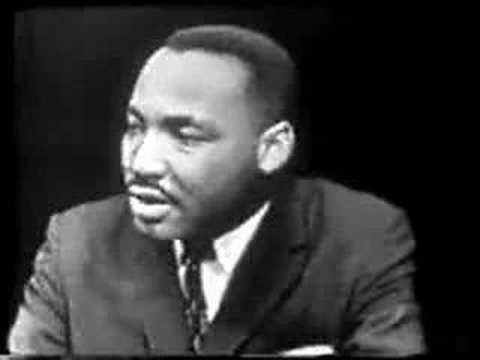 MLK usually gets turned into the first few words of his most famous speech.  He was a real man who did mundane things like appear on TV shows with nonentities.  I'd meant to put up some videos of Brigitte Bardot interviews from the 60s and found this by chance.  Could a show like this, where people talk in complete sentences, even be possible today?
(1)
This could have happened in Ukiah…
My two favorite parts:
1) The mom almost crying about how she has been persecuted
2) The dad. (period)
(6)
Airplane nerdery
When the weather is nice like this I love to walk the bay trail on my lunch break and/or go sit by the bay and watch the planes take off and land. I love flying and I love watching planes! I love to listen to the cockpit radio when I am on a plane, too. If you like any of this things you will love this video of a cockpit view of a 747-400 landing at SFO. Enjoy!

(4)
Thanks Ron Asheton!
Last week, guitarist and founding member of Iggy & The Stooges, Ron Asheton was found dead in his Michigan home.
Now, I don't know if you play guitar or even listen to electric guitar music, but this video is a good reminder of Asheton's influence on the art. While the blue-eyed soul boys around the world were noodling away at their 12-bar progressions and taking the world on a magic stupid carpet ride, The Stooges were dry-humping the devil in an Ann Arbor trailer park. I saw The Stooges a few times over the past few years and they were true to their ongoing legacy.
Ron didn't deal in subtleties. His guitar was buzz-saw and gas metal arc weld. Sometimes you just need a (more…)
0
Vince Offer
This is a clip from a 1999 movie made by Vince Offer, best known as the ShamWow guy. The name of the film is The Underground Comedy Movie and I bet it sucks.
(7)
Very Serious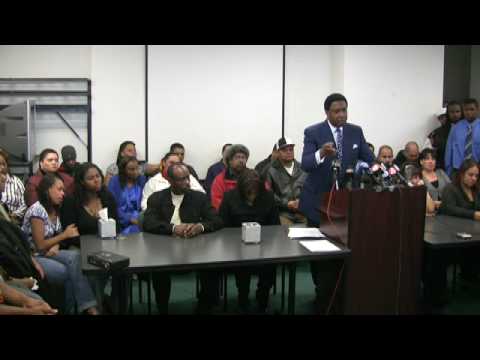 This is the lawyer for Oscar's family.  I think they should get restitution and I also think the BART cop should face criminal charges of some kind.  But I think what's more important is that this tragedy leads to more serious discussion about guns in our society.  Why did the cop draw his gun?  Why did he he even have a gun?  If guns were made less prevalent in the US, could we then disarm our police forces and hopefully avoid these types of incidents?
(3)
Sorry…thought it was wednesday today!
Here's video of a cute cat from i can has

See you next week!
0
Wives & Lovers – Dionne Warwick
Just because I love it.
Wikipedia says: "Today, the lyrics are considered chauvinist and predatory, but this song was some kind of anthem for the urban male of the Kennedy Era. The imagery of the song seemed to had come out from the pages of the Playboy Magazine of the early sixties."
Seemed to had come out from the pages? Really? Hal David could write circles around you, wikiperson.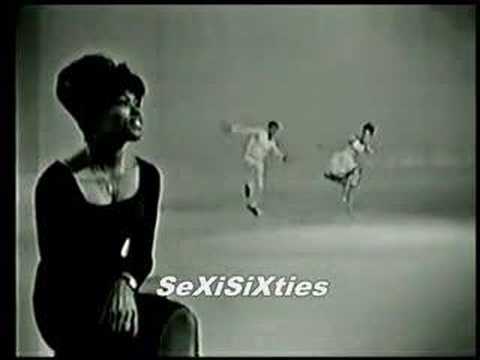 (1)
Protest in SF
This video kind of relates in a way to the Very Serious Review I'll be posting later.
I find the title and overall spin of the piece interesting. I wonder if it will provoke any controversy.
0
Low
I'm not sure what I can say about this or even what anyone possibly could say about this.  These are Phillipino inmates who dance as part of a mandatory exercise regimen.  They take requests for songs.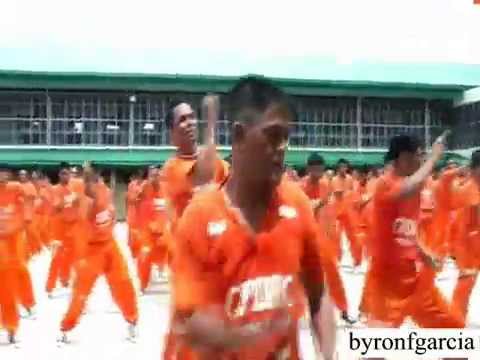 (5)
Happy New Year
Hope it's bitchin!

0
NYE Drinks!
Chops is a great steakhouse here in Sac. This post is just here to remind you to have a nice New Year's Eve. You know, in case you forgot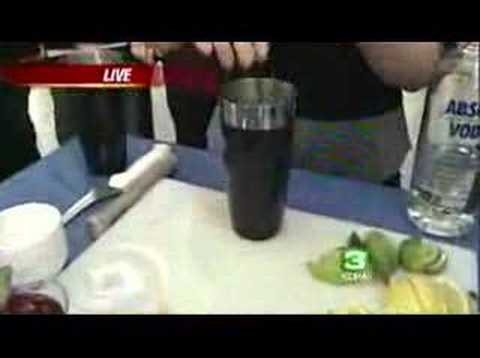 (1)
2008 Year In Review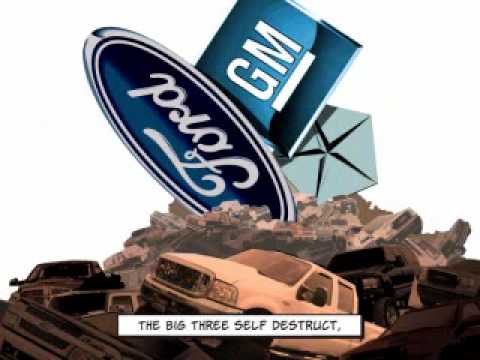 Here's a pretty thorough-yet-succinct recap.
(4)
Every Speech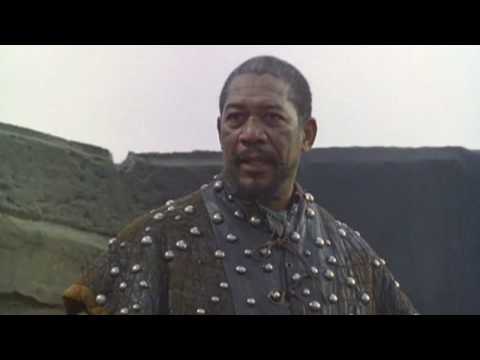 I would have liked this more if they'd included the speech from the end of Conan the Barbarian.
Transcript:  Shame on you. This could be the greatest night of our lives, but you're going to let it be the worst. And I guarantee a week won't go by in your life you won't regret walking out, letting them get the best of you. Well, I'm not going home. We've come too far! And I'm going to stay right here and fight for this lost cause. A day may come when the courage of men fails… but it is not THIS day. The line must be drawn HERE. This far, no further! I'm not saying it's going to be easy. You're going to work harder than you ever worked before. But that's fine, we'll just get tougher with it! If a person grits his teeth and shows real determination, failure is not an option. That's how winning is done! Believe me when I say we can break this army here, and win just one for the Gipper. But I say to you what every warrior has known since the beginning of time: you've got to get mad. I mean plum mad dog mean. If you would be free men, then you must fight to fulfill that promise! Let us cut out their living guts one inch at a time, and they will know what we can do! Let no man forget how menacing we are. We are lions! You're like a big bear, man! This is YOUR time! Seize the day, never surrender, victory or death… that's the Chicago Way! Who's with me? Clap! Clap! Don't let Tink die! Clap! Alright! Let's fly! And gentlemen in England now abed shall know my name is the Lord when I tell our enemies that they may take our lives, but they'll never take our Independence Day!
(5)
Happy Christmas Evereryone!
0
Santa Speedo T-Pain
"Hey phil, I'm in Miami and no where near a computer. Can you put up a pic or the t pain chopped and skrewed video for me? Thanks. Also, the word press app for the iPhone only lets one read, not post. Lame. Or you could post a pic of Santa In a speedo. I need some sleep…"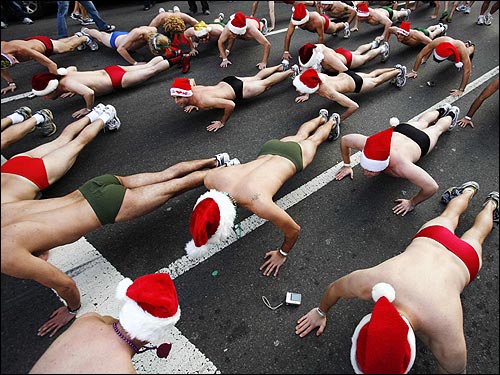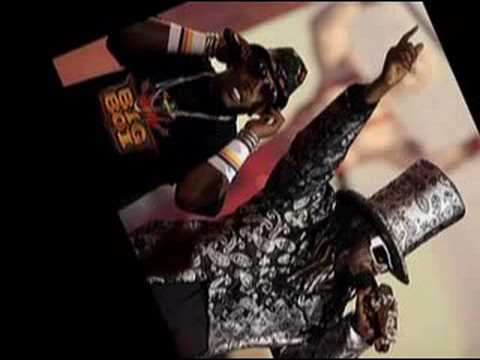 0
Christmas Tree Land
I like to watch this commercial from 1979 and pretend it is hot-off-the-presses. The hair, the vests, the old-school 7-up logo. Cockles = warmed.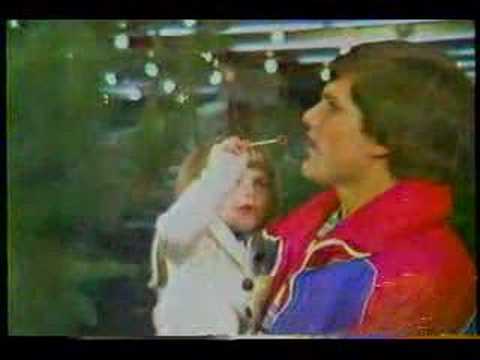 Merry Xmas fools! See you Friday with a review. Oak Park! Here's wishing you like a finiti of Mr Microphones
0
George Michael is A Good Actor
I'm pretty sure "Last Christmas" by Wham! is my favorite Christmas song.
What's yours?
(7)
Germany
Germans:  what makes them this way?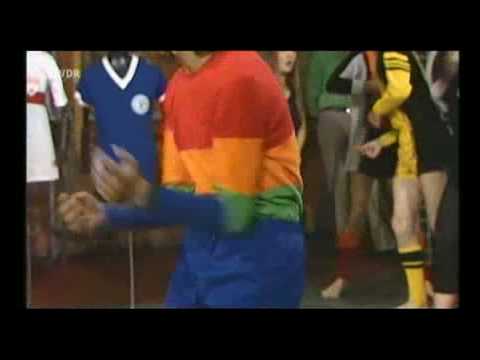 (5)
I like commercials…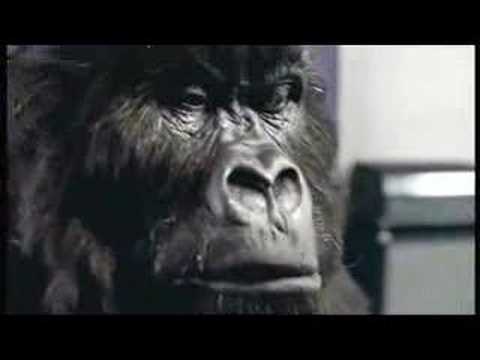 This is my favorite I think of all time.
(1)
Getting into the holiday spirit…
As most of you know, my dad's side of the family is Italian American and this song has always been a family favorite of ours…

(3)
Come on vacation approval…
My fingers are crossed as my vacation request is sitting on my boss' desk. I was trying to figure out how to make a prayer to the vacation gods. The best idea that I could come up with has to do with a guy named Rusty and a wonderful elixir called beer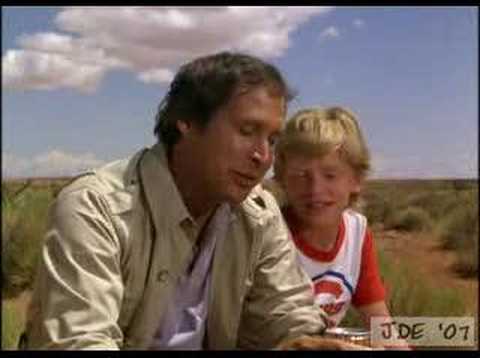 0
If We Make It Through December
This is one of my favorite Merle Haggard songs, and it's been running through my mind a lot lately due to the current state of affairs in the job market. Listen to it and you'll agree that it seems like it could have been written yesterday.
In my opinion, no other country singer (or perhaps singer of any brand) has surpassed Merle's position as the voice of the common man. Sure, Johnny Cash was great at speaking for the common man, but Merle spoke as the common man. If you read the Wikipedia page for Merle, the conversation described between he and Johnny will help you understand why.
Sorry the video isn't very dynamic, but then again Merle was pretty easy on the eyes in his younger years.
(2)
The New Dance Show
There are various episodes of this on youtube.  It's a dance show from Detroit in the early 90s and it never misses.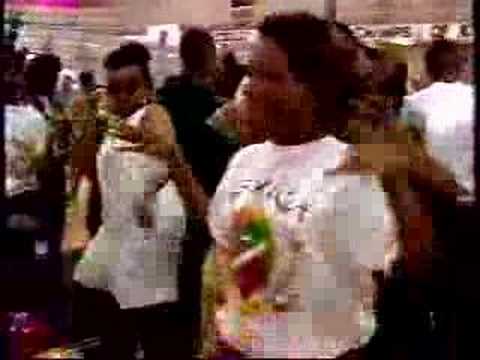 0
Cars being Made
These are Hondas, which is what I own.  American Honda assembly workers (robots?) get on average $49 an hour, plus reasonable retirment plans.  UAW workers, on the other hand, were until recently averaging $71 an hour, plus ridiculously good pension plans for their work at GM and Ford, etc.  That has recently gone down to $51 an hour, and will go down even more soon I would bet.  I hope this happens, because there is no reason why non college-educated, moderately skilled workers should be making so much money.  I think that $30 an hour is more than reasonable.  Anyway, I bought a little Ford and GM stock yesterday on the idea that it has hit rock bottom, and the companies will ultimately recover under new union contracts and federal bailout money, plus mandates for fuel efficiency that will increase their sales.
(4)
Aloha
This is an episode of a podcast I watch. This is one of my favorite episodes as it features the birth of drinkbot, my hero. Enjoy! I plan to be enjoying some tiki cocktails a bit later as I am on vacation in Hawaii right now!
0
19
My office is having an '80s-themed staff dinner/party this Friday. I have been reflecting a bit this week on the music of the era. It happens to be Paul Hardcastle's birthday today, so I am sharing his video '19.'
FYI, the average age of a serviceperson in Iraq/Afghanistan this time around is more like 25.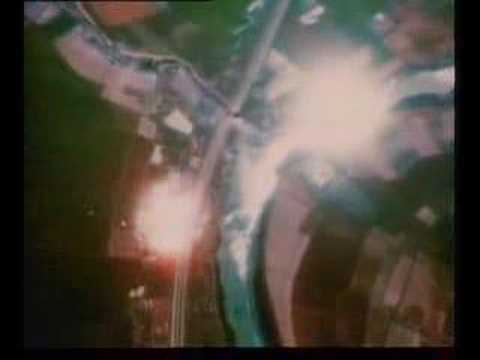 Also, for the record, '19′ won't rock the party nearly as hard as 'A Love Bizarre' is sure to. In case you're wondering I have chosen a blue (did teal exist as a term in the '80s?) dress shirt (a tad oversized), a black vest, maroon paisley necktie (narrow), and some crazy blue pants that will really make my white sneakers pop. Also, I found a Michael Jackson 'Thriller' button to cover up the 'Honda' logo on my Member's Only-style jacket.
Possible topics for discussion:
Thriller, war, teal, white shoes, Krush Groove, Prince
0
Fonz and the Happy Days Gang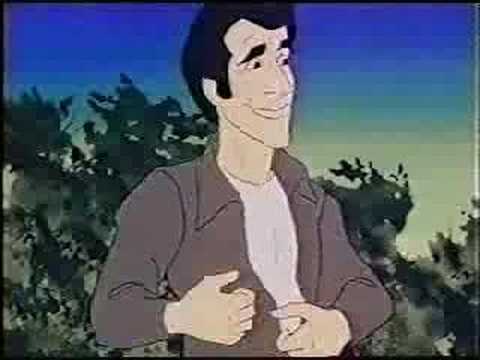 From IMDb's summary of this early-1980s cartoon: "Richie, Ralph, The Fonz and Mr. Cool (The Fonz's dog) meet a time traveler named Cupcake and accidentally get stuck in her time machine."
Time machine? Mr. Cool?!? No Potsie?!?!?
Some of the cast from the Happy Days sitcom (including Henry Winkler) actually did the voices for the show, and of course that's Wolfman Jack doing narration.
0
Brad Jordan
It's no secret that I'm a fan of the Geto Boys and the more I think about it the more I realize that they were really the invention of Brad "Scarface" Jordan.  He's made a great deal of money in the past few years as a music executive (he signed Ludacris for example).  Here he is talking about how he attempted suicide and giving you some advice about it: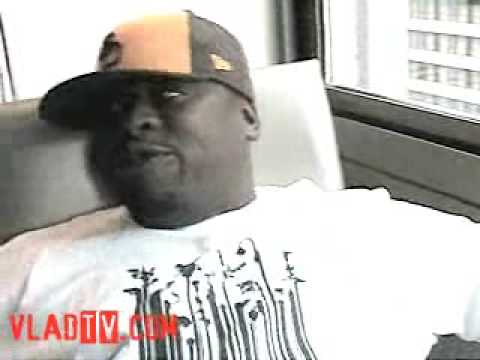 0
Friday Morning Comedy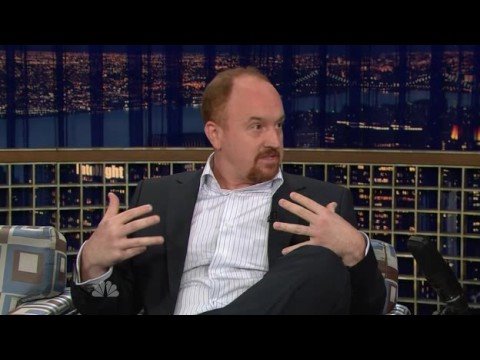 Louis CK is the best.  Here he is on Conan the other night talking about how unappreciative people are these days.
(4)
And I thought McCain seemed like a meanie during the debates
I know she "spilled" her water first but he got personal and his violent water splash to the face was way worse.
(2)
No Rm. 9, Kentucky
Sometimes the world just needs a great song. Craig Wedren is responsible for many. He is irreplaceable. Enjoy.
Watchout for the F-Bomb tho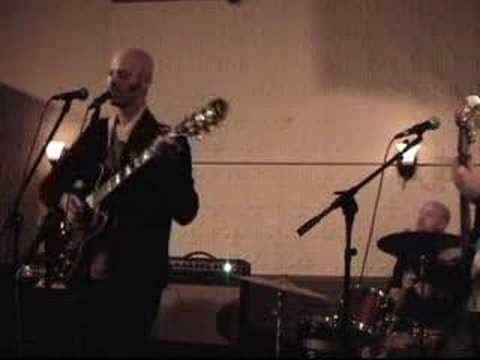 0
Drawing with Water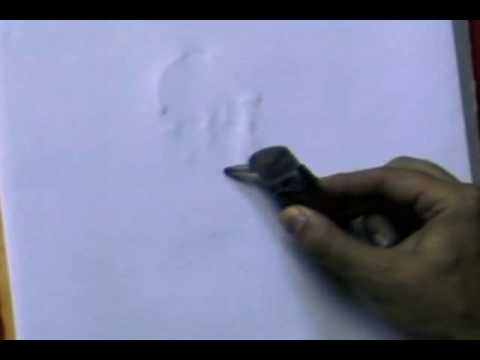 When we were at "the 'Tope" the other day, Phil bought the graphic novel Alan's War by Emmanuel Guibert. This video demonstrates the unconventional (and really cool) way in which Guibert drew it.
(3)
Bricks
I hope everyone enjoyed their holiday.
On Friday, my boss sent this to me.  I'm speechless.  Is this real?  I couldn't even walk across that plank with no bricks on my head.  It says it was taken in Bangladesh.  I never knew the first thing about Bangladesh until I taught high school in Queens, where a lot of the population is from there.  Here is a quick quiz about Bangladesh:
1.  What is the chief export of Bangladesh?
2.  What was the original name of Bangladesh?
3.  How many people live there?
4.  What do you think about Bangladesh?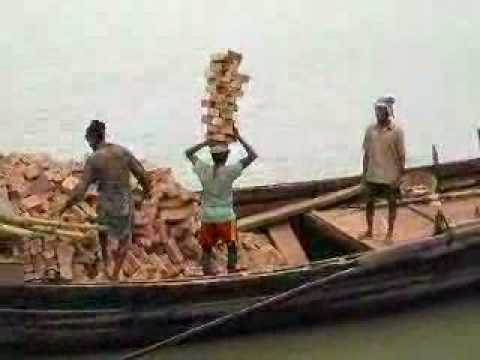 (4)
Happy Thanksgiving!
Have a great one, everyone!

0
Sunrise Ceremony – Alcatraz Island
If you live in Northern California, I encourage you to take the ferry out to Alcatraz on Thanksgiving morning with the people and enjoy the sunrise ceremony. Sure, they are a little bit cranky, but the message is one of continuity of culture and survival in the face of ongoing struggle. Inspirational for all.
I won't be going this year and surely don't make it a habit, but must say that it is unforgettable. One of the most surreal experiences in my life was hanging out with my friends while they prepped their regalia for traditional dancing using one of the dank old cells for a changing room.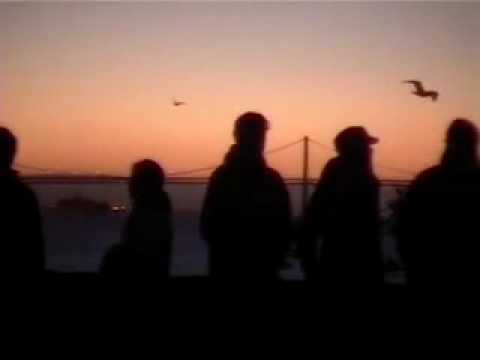 "Yeah, it's a sad and beautiful world buddy."   Zack – Down By Law
(2)
Episode V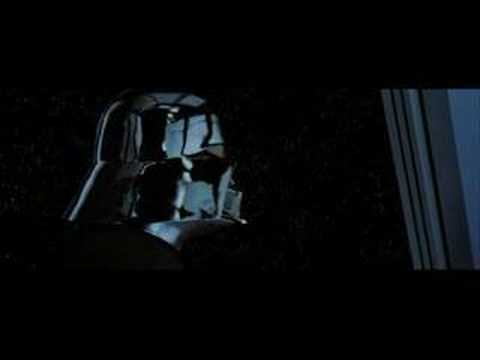 I don't think I've seen any of the "original" Stars Wars movies since the prequels started coming out. Watching this trailer reminds me of why everybody loved the first three movies so much, and especially how truly awesome The Empire Strikes Back is. It's definitely my favorite of the Star Wars movies. Which is yours?
This post was inspired by something I learned while listening to this podcast. Remember– near the beginning of the film– when Luke is attacked by the Wampa (abominamal snowman), then saved by Han Solo and then put into a wierd incubator? That whole bit was put in there to cover for the fact that Mark Hammill's face looked kinda messed up due to his motorcycle accident and subsequent plastic surgery.
0
Treadmill-Mobile
I like this a lot.  The music makes it even better cause I bet it is like the preinstalled demo music that came with the editing program they used to make the video.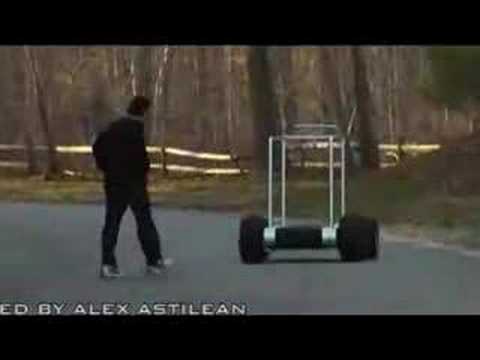 (3)
Concentrated Coolness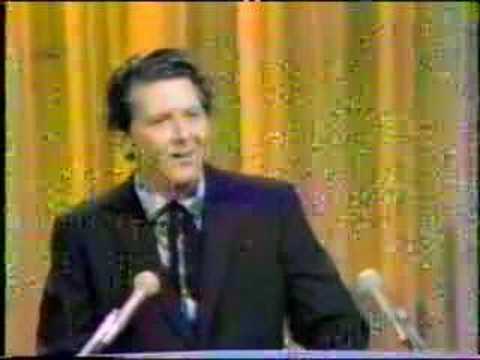 There are a lot of legends in one place in this little vidja, and it's worth a few minutes of your time.
0
Italians are awesome!
wish me luck on my presentation today!

(1)
Repel Boarders – The Sand Pebbles
One of my favorite movies and books is The Sand Pebbles. I was thinking about this recently because a friend said 'Chinese Firedrill' with no clue that it was derogatory. Yeah…I know. I mean it is one thing to be rude…but to do it without enjoying it is unforgivable
Anyhow, see the flick w/Steve McQueen and then read the book by Richard McKenna.
(1)
Humdrum Town
I've been traveling through the UK during the last week, and the above two-word phrase has been constantly running through my head. English cities are dreadfully dull-looking, especially during the colder months.
The phrase, of course, comes from the featured Smiths song. It's one of my favorite Smiths songs, with lots of comment-worthy lyrics. Also, this video features Morrissey doing what he does best (and what he does sure is pretty).
(2)
The Pie Fight

I was thinking about the movie that featured this pie fight cause I saw the Assassination Bureau Ltd and it was very similar, it even included a love interest that was a suffragette reporter.  When was the most recent pie fight in a movie?  Are movie audiences too jaded and sophisticated nowadays for simple slapstick to make them laugh?
(1)
Jim Gaffigan
I love this guy.  He's not edgy or cool in any way.  He's just a classic comedian who makes you laugh with observations and goofiness.  I like David Cross, Louis CK, Doug Stanhope, et. al., but I think white bread Gaffigan is my favorite.
I encourage you to access the vast library of Gaffigan on Youtube.
0
everything in its place
0
Happy Birthday Scorpios!
I was going to post the video for Scorpio by Grandmaster Flash and the Furious Five, but I saw this and could not resist. I think it's a better present anyway. So – who out there is a Scorpio? Not saying that Phil believes in any such hoo-haw, just a convenient way to honor folks born around this time of year.
Has there been a better hip-hop album made since the release of this album back in 1982? Yes. Would that have been possible without this groundbreaking (if uneven) work? Hells no!
Discussion – what is the most critical rap album, the one that changed rap the most, for better or worse…and which was it – better or worse?
0
That's More Like It
I heard about this cartogram while listening to a podcast of Science Friday on NPR's Talk of the Nation. I've always been frustrated by the way the state-based blue/red map of the U.S. makes us look mostly-red.
Podcast: Play in new window | Download
(3)
Paper Moon
Do yourself a favor and watch Paper Moon.  You can add it to your netflix queue here.  It has it all:  bootleggers, whores, con men, "bible salesmen", depression-era Kansas, old cars, everything you need.  The reason I put this scene up is to show you how it looks.  The director (p bogdonavich) wanted to make it so that nothing would be out of focus throughout the whole movie, which he was able to pull off.  Orson Welles showed up on the set and advised the D.P. to put red filters on the camera, to whiten the faces and darken the sky.  It really looks beautiful, and I'm usually too unsophisticated to appreciate anything like that.

If you think that I'm an out of touch elitist, you should know I balanced Paper Moon with Role Models.  Which I saw this weekend and would be happy to discuss in the comments section (The same goes for the Knicks' inspiring victory over a good Utah team on Sunday).
(1)
More Me!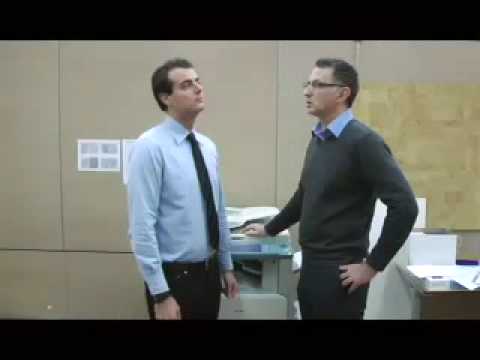 This is a little something I did in Italy last year while I was living there as an international playboy.  It's 7 minutes long, but I think you'll like it.  Accolades:
Official Selection, Venice Italy International Short Film Festival
Official Selection, Hermosa Beach Short Film Festival
Official Selection, Phoenix International Short Film Festival
Winner, My Mom's Irrationally Proud and Deluded Ideas of Her Son's Granduer Award Because her Son's Film Was Played Right After a Film with a Cameo by Margaret Cho in This Podunk Film Festival Award
(1)
You can vote however you like
I can't remember the last time so many people, especially young people were so excited about an election and voting. My high school sister, who was a poll worker this year tells me there were hot debates all month at her school. I think it's awesome to see young people involved like this. I know voting day is over now, but this was too cute to pass up.
Here are the kids from the Ron Clark Academy in Atlanta, Georgia performing "You Can Vote However You Like." Go to the youtube page for lyrics.
(5)
We Need An Assist Leader Up In Here!
If you live in California, you  might be interested to note that your capital city has a new Mayor-elect as of today. Kevin Johnson (KJ) beat the pants off incumbent Heather Fargo to make history as Sacramento's first African-American Mayor. He has weathered his fair share of criticism during the campaign and still came out on top. He is from the neighborhood in which I live and I am hopeful that this will turn the tide for us here in Oak Park at least. You might enjoy a new Sports Arena to replace the lame Arco Arena at an updated and modernized Cal Expo. That means the CA State Fair will be swankier in the years to come. I think he just might have the juice to kick Sac up a couple of notches.
Here he is pulling a total sky-move on the much taller (11 inches!) Hakeem Olajuwan. Yes he did!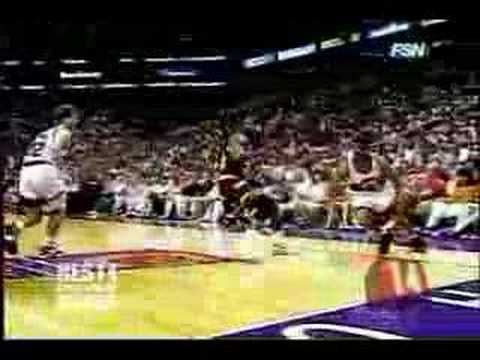 (5)
bo yo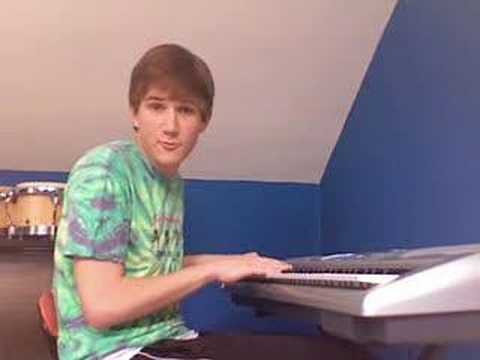 This is noted singer/songwriter Bo Burnham.  I am going to start dressing like him.
(1)
Translated Rap Battle
This is a collaboration between Ben, Ryan, Hydrogen and Boost.  Watching this to me felt like when you watch tv commercials with no sound so they don't command your attention viscerally and the underlying stupidity of the whole production is easy to see.  By taking all of the vernacular, they expose I think the emptiness of the whole thing.
Of course you know me, I'm a sucker for white appropriation of traditionally black forms (and black appropriation of traditionally white forms also!), high/low culture mixups and things like that.  In that respect this is nothing newThis video for me is like snack food and I'm not talking about something organic from trader joe's, I mean like Zingers or Snowballs or Lady Linda's Vanilla Cake Fingers.
update:
This is essentially the same thing that Dudley Moore and Peter Cook did here: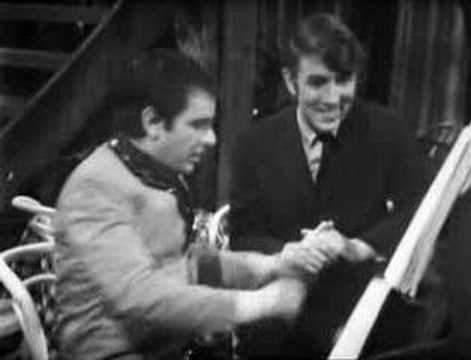 I know I'm late to the party mentioning this, but stuff white people like has an entry on just this sort of thing.  But the more I think about it the more I think calling it a black/white thing is too specific, it's about literal/figurative.
BTW I once I watched a show in which Keith Sweat had to take the stand in court and explain the lyrics of "I want her" and if I wasn't on the clock right now I'd probably be able to find it.
(1)
Pepe le Pew
Pepe Le Pew is a date rapist.  Phil would say that animals can't be rapists because the idea of rape is a human invention, but I think because Pepe is anthropomorphic, he is a rapist. Pay particular attention to the erection imagery in this clip: the arrow through the heart, the "rush of blood to the temples", etc.
(3)
i like this better than the placeholder i put in this morning
0
Phil Hartman
Phil Hartman would have turned 60 this year and it's been ten years since his wife shot him.  He was really funny and often underrated, was the backbone of saturday night live, helped write pee-wee's big adventure and just generally stepped up when given the chance.  I think we never got to see him reach his potential, which is weird cause usually you say that about people who died really young and he was 50.  RIP Phil Hartman.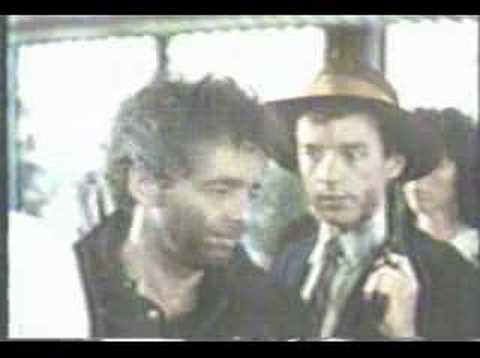 0
Hallejulah Land Halloween
Here's the extremely rare Hitting the Trail for Hallejulah Land, from the ASIFA.
(edited because ASIFA doesn't like me linking directly to the video.  fair enough.  click on the pic to go to the page with the video)
Podcast: Play in new window | Download
(2)
From My SFMoMA Adventure Last Night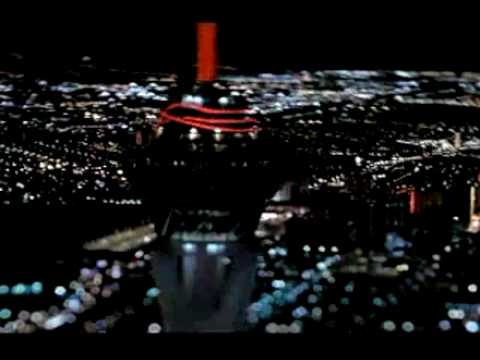 It's 11 minutes long, but WELL worth it. This was all done with aerial photography, no models.  If you get bored in the first couple minutes, jump forward, it gets cooler.
(1)
getting into the spirit of the season…
This song reminds me of K-8 grade where every year at Halloween we got to dress up in costumes at school (this was a big deal as we had uniforms so everyone wore a costume…this was very strictly enforced and we could get sent home to change if our costume was inappropriate or obviously an attempt to scam on some free dress. However, one year Neil Corkery earned my respect as coolest guy ever by wearing his street clothes to school and grabbing a garbage can from the playground before class and claiming his costume was "garbage man".) Anyway, they played this song over and over again as we marched around the playground for our annual "Halloween Parade" as parents took pictures.
(2)
Lip It!
It's my birfday so I am posting something that brings me much joy. It's the classic original vhs transfer of The Hawaii Show's introductory video. Mr. Hawaii Dude has put together a 'band' that lip-syncs while playing inflatable instruments. This is very handy, to be sure.
He used to be in Lifter Puller. I think he's a caterer. I know I love this stuff. My old band even covered their tune 'Babysitter' in our one big Ukiah show.
BONUS: If, like me, you just can't get enough Minneapolis this morning, check out the amazing and heart-warming Uptown Ducks! Aren't they the cutest?! (Phil, I know you will love these clips.)
(1)
9 to 5
Jake sent this to me with the comment "Are you gonna post this or do i have to?"  When I saw his question for the day I figured it fit the theme so I would post it and that he did not have to.  I need to find reliable people to post the videos and pics so that when I am in Mexico I can look at the baby turtles instead of being in the internet cafe.
(4)
Baby Turtles
I am in Puerto Vallarta, Mexico without my camera, but here is a video that explains a program that they do here to help out the baby turtles.  The sad part is the seagulls that patrol the area ready to eat them btu seagulls have to survive too.

0
Growing Pains
This was a great show.  Allan Thicke sang the theme song, Tracy Gold was anorexic, Kirk Cameron went fundie Christian, and I think Jeremy whatever who played Ben is gay.  Or maybe that's Jonathan (Jonatin) from Who's the Boss?  At any rate, this is an all time favorite of mine and will be Netflixed soon.
(3)
penguins
Saw this on the Oyster's garter a few weeks ago but forgot to post it.
According to this article "hundreds of Magellanic penguins washed ashore on Brazilian beaches, almost 2,000 miles away from their home in Patagonia." So then IFAW(International Fund for Animal Welfare) partnered with the Brazilian military to transport the penguins back to their home turf. They loaded 399 of the penguins onto a cargo plane and flew them to Pelatos, a city at the southern tip of Brazil. This video shows their release. Those little guys must have been so confused!
(2)
You think Palin's bad!
Perhaps you were all too young to remember the laff riot that was J. Danforth Quayle. I mean, this guy served 4 years when I was a young adult. It was insane. For several elections afterwards, i was registered Republican just so that I could write him in during their primary election. He really brought it.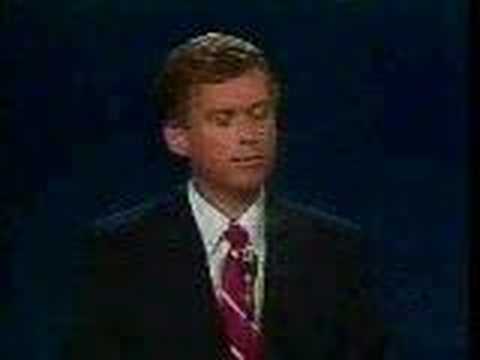 Bonus: I have an amazing daughter that really rocked the party starring in a little movie last weekend. I mean, I have two and they both a-make-a da movies. I know. So talented. Chips off the old block.
(1)
Mendocino
From Peter and Luke G I got these two videos, both versions of the same song "Mendocino".
First we have Sir Douglas Quartet, from SF by way of Texas:
Then the Michael Holm German version, which Stefan (our resident German) probably remembers wistfully.
(5)
For a Few Dollars More
Any of you who can stand watching football probably already saw the incredible Nike ad by David Fincher where Tomlinson and Polamalu are shown growing up from childhood.  The music that plays over this is a remixed version of The Ecstasy of Gold by Ennio Morricone from the Good the Bad and the Ugly, from the end part, where Tuco stumbles into the graveyard, looking for the one grave that has the buried treasure.
I'm not sure which is my favorite of the Sergio Leone-Clint Eastwood Westerns.  The Good, The Bad and the Ugly is definitely the most polished and the slickest of them, but it has some long boring parts in it, like the first 30 minutes.
My dad always says that Leone paced his films like opera, for better and for worse.  I grew up in the 80s post-Star Wars and MTV and grew up watching movies that were more like pinball games then films so I have a short attention span.  I can't watch anything from Japan without falling asleep cause I need things to move quickly, but Leone's movies for some reason I really like.
Maybe I have to pick as my favorite For a Few Dollars More, which a friend of mine reminded me about yesterday, which has better music and never is boring, even if it doesn't always look as nice.  If you watch this and don't want to wear a poncho all day every day and hire someone to play a trumpet behind you, there's something wrong with you.
(2)
The Rain
This is a song that I really like, but I'd never seen the video.  You missed me?  I missed you too. I missed you so much I followed you today!  I was going to put up clips of Hank Jr. and Johnny Cash on Hee Haw or of Emma Peel from the Avengers but put this instead, did I make the right call?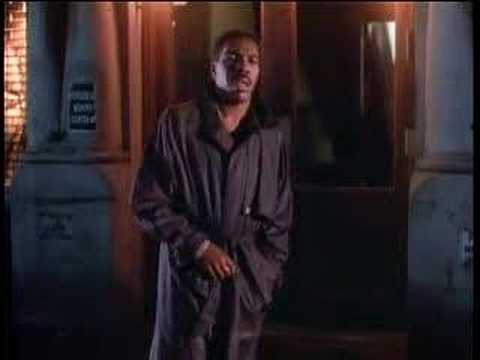 updated: the record label won't let me embed the video, but you can watch it here.
(3)
a nice swim then
So Pete told me about this this morning but when I searched YouTube for the video I had a hard time finding footage w/o a giant blur over the entire dude which sort of defeats the purpose.
There is also video of him set to the Zelda theme but once again, the blur. He's no Mark Roberts (in fact he seems to just be slightly crazy, rather than doing it all in good fun) but well, I'm pretty sure Mr Roberts is retired, so here's another fat naked guy for ya…

(2)
All Hail Jean Des Esseintes!
Grant Morrison is pretty much the only writer of comic books that matters to me. I don't know why I am thinking about him this morning. Maybe it is time for me to read 'Sebastian O' again. That wikilink fails to mention the real predecessor of Sebastian O, which I believe to be Joris-Karl Huysmans' 'A Rebours.' In this video he talks on the topic of chaos magick a little bit.
Do you believe in Magick?
(2)
dr. who
I never could see the appeal but watching these little bits makes me really intrigued.  Who is the guy in the neck brace?  Why is it that Star Trek is considered the gold standard for nerd stuff in a world where Dr. Who exists?  I feel like compared to Dr. Who fans, star trek fans might as well be outlaw rebel bikers.  Anyways, enjoy this compilation of people asking the same question over and over.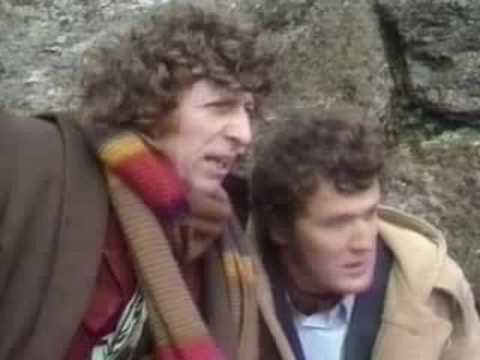 (1)
Aging
Whenever I see these kind of videos I can't believe that people could stick with it for so long.

0
Great Moments in Women's History Mash-Up
…
(1)
We should have listened to Uncle Scrooge
PS. This is not my way of telling you to vote Libertarian. You can ignore the political push and just enjoy the clip.
(1)
Sorry, but it is an election year.
If the media was doing its job, I could continue posting videos of kittens and country music. Unfortunately, this is another week where we will get shorted on coverage. Matt Gonzalez would be a refreshing addition to the Biden/Palin joke that is scheduled for tomorrow. Remember, it's not whether you win or lose, but how you play the game.
Nader's keeping it light here. Sort of.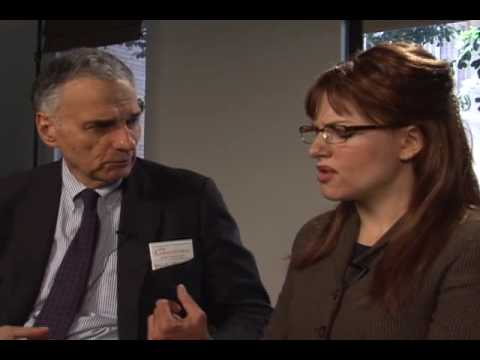 (3)
the best dance
Give dem a run is the best dance.  Here's the instructional video (skip past the pon di river part) so you can do it also.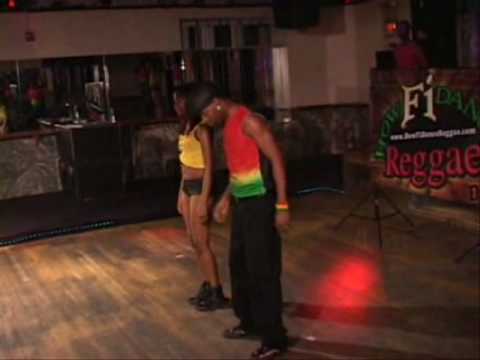 What dance could possibly be better than this?
(4)
gotta be
Because you demanded it.  Not a hoax, not a dream, not an imaginary story.  Here is Andy RIchter singing You Gotta Be.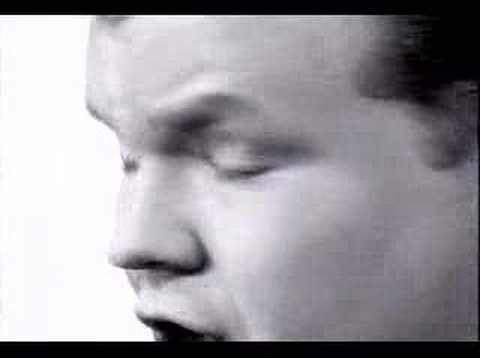 That's a present from me to you cause I like you.
(2)
Laterian Milton
I wish this kid was a little bit older so we could set him up with Lil' J (who probably can vote this year) and they could have kids.

(4)
What do you think about this?
Cool and useful? Scary and Dangerous? Both? I'm not quite sure…I'd love to have the option to have one but I don't like the idea of other people using these for EVIL!
(6)
W. Cometh!
I haven't been 'pumped' or 'stoked' about a movie since last fall (No Country For Old Men) but the time is here again. Oliver Stone's 'W.' is scheduled for release on mid-October. I want to see it so much it hurts.
I am not sure what  the rules are on straight up advertising someone's movie here, but this is the official trailer. For the record, I am hot and cold on Stone's work. I love 'Wall Street', especially the huge-ass cellphones. I do not love 'Natural Born Killers.' "Any Given Sunday' is pretty much in my top five. 'The Doors' is just ai-ight.

Also, aren't we all supposed to be watching some free Michael Moore movie right about now? STOP VOTER CAGING!
Ok. I think that's it.
(3)
Alpine Slides
This is my good friend Victor (AKA prof fancy pants) on the alpine slides.  I like his threatening talk to his girlfriend.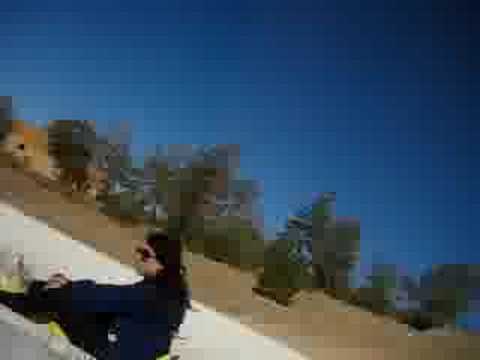 (4)
Fawlty Towers
This was one of my favorite shows when I was a kid, but these scenes with Manuel seem so wrong now.
(2)
Raw Inspiration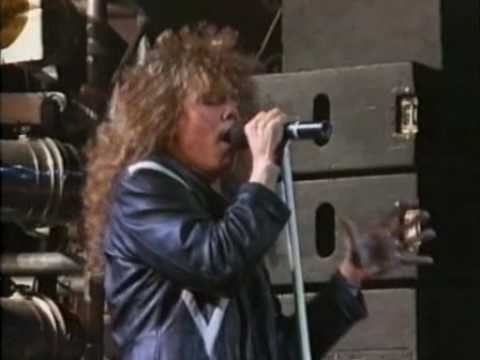 This song, while ostensibly about impending nuclear annihilation, is the most invigorating sound known to man.  It applies equally to the upcoming election, upcoming economic collapse and rebirth, and upcoming weekend.  Enjoy dickholes (not saying you all ARE dickholes, I'm saying, "enjoy dickholes if that's what you're into. Europe would.")!
(2)
Obama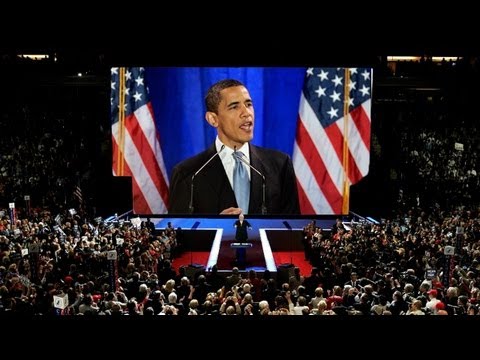 I know this is a week old but this is for those who have yet to see it.
(1)
"You've got a million-dollar voice, son, but a ten-cent brain."
Take a moment out of your busy day and celebrate the birth (85 years ago!) of Hank Williams Sr. He's definitely one of our great American gifts to the world.
Discuss: Your favorite Hank Williams song and/or one reason why he is more important than Johnny Cash or Elvis.
(4)
train crash
I know there was that big crash in LA but I want to go on the record as being in full support of trains.  Of course they are safer than cars, 100x safer.  Plus you can drink on them, shoot buffalo from inside of them, rob them, stow away on them and they sound nice.  I don't have any context for this video but I'd like to say that massive head on train collisions are the exception rather than the rule.
(4)
Broadway
There is really a lot to like in this video, although I admit it's long and, by current standards, fairly slow moving. I knew this song but didn't have MTV growing up so I never saw the video before.  The high point of the video is Larry (the white guy/real estate investor).  I often find myself wondering how his real estate investments turned out.  I know the late 80s early 90s were a booming time for real estate up there.  I imagined some tough times and a lot of volatility but when I looked at King County median house prices I mostly just saw an upward climb until very recently.  It's not like he was flipping condos in South Beach, although maybe it's a bit of a leap to assume his real estate deals were local.
(1)
Why are We Always a Late Pass?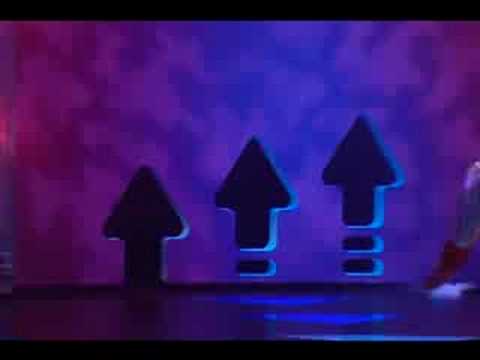 This is clearly the pinnacle of television programming, and we are just now getting our own version of it.  WTF?  I agree with Obama, there is a widening innovation gap between the US and the rest of the world, and if we don't get on the ball and stop the brain drain, we are totally effed.
(3)
Happy Hadron Collider Week!
Yesterday I actually spent the day writing in my lab notebook listening to this episode of Radio Torchwood which was about an alien coming through the Collider to eat our neutrons. I also decided I'm not as big a nerd as I thought I was as I was really not into listening to a sci-fi show on the radio.
(2)
A Very Bogart
This might be an abuse of power, but I am posting today my favorite sports moment. It is Billy Mills (a.k.a. Makata Taka Hela) finishing the 10k at the 1964 Tokyo Olympics for the gold medal and an Olympic record time. It was one of the great upsets in sports history, to be sure (burnt much, Australia?) He was the first American to win the event, and the only Native American. Along w/Dan O'Brien he is also one of the few former foster youth to get the gold.
If you ever get a chance to hear him tell his story, take it. It's a bit hackneyed after so many tellings, but sure to produce a rush of gooseflesh in any 'Merican.
BONUS: He was a total hottie AND a US Marine at the time. Enjoy!
If you enjoy that, here is a color film version of the race from a 1965 documentary that offers a more full, yet less iconic take.
(3)
Created from the Cosmic Legends of the Universe…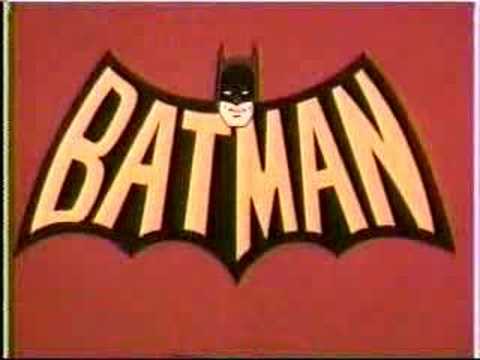 This intro became vastly more entertaining for me after learning that the narrator for the series was the late (great) Ted Knight.
A few points:
1) I can't get enough of Wonder Woman's invisible jet; 2) Wendy, Marvin & Wonder-Dog are pretty weak compared to the Super-Twins & Gleek the (disgustingly-named) Space-Monkey*;  3) What's up with Robin getting totally overlooked in the intro? Do Aquaman and the Three Junior Super Friends really have more clout than him?
*As seen here.
(9)
Transcendence
This is a selfish post, mainly because I'm using it prompt some discussion on meditation vs. medication. Do you think meditation works for people with creative blocks, anxiety, and/or depression, or is David Lynch a liar?
(8)
More Feline Sentimentality…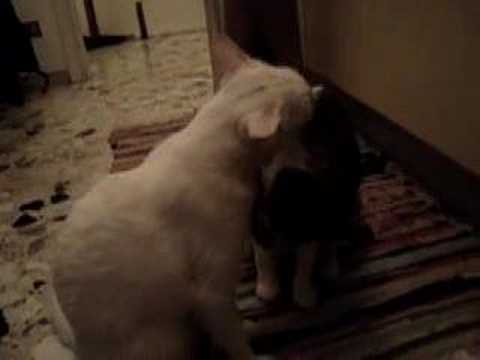 This white kitten belongs to me and my girlfriend.  Becka (gf) found her in Italy by the side of a busy road and they instantly hit it off.  Her name is Cino (chee-no) and she is deaf and very sweet/precocious.  She is in Delaware now at Becka's parent's house, but she will be here in Alameda soon.  I hope she remembers us like Christian remembered his friends…
(5)
Cooking with dog
This dog (who has no name I could find) teaches you how to make delicious Japanese food. He is very detailed and encouraging and has a slightly robotic voice that is very hypnotizing to the tarbot. He doesn't actually handle the food but has his human demonstrate the techniques. Please enjoy "Cooking with Dog- How to make Macha Kudzu Mochi"
(1)
e.e. 46 years later
It has been 46 years since the death of Edward Estlin Cummings. He pretty much rocked the party. How can a writer seem so groundbreaking while actually being so damn trad?
Can you think of any other examples?
BONUS: ee's third wife was a real babe.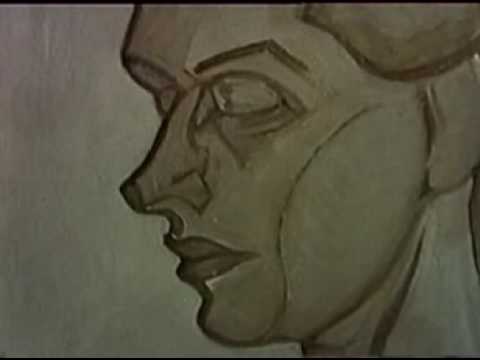 0
George Jones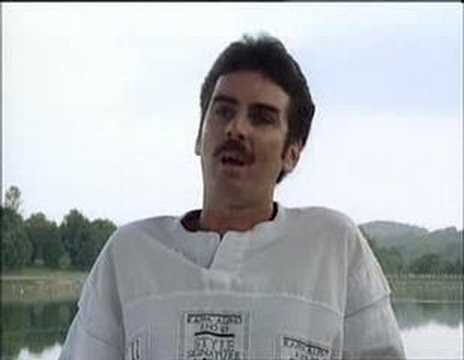 This is a video of one of the best at his absolute worst.
(3)
The World is a Fundamentally Good Place
First Barack Obama cements his presidency with an AWESOME speech, then you get to see the most heartwarming thing that has ever happened, set to the inspiring sounds of Ms. Whitney Houston.  Life is wonderful.
(5)
Just like animals
Audio NSFW
i am taking over today for tarbot, she sux
(4)
Hypnosis anyone?
My apologies to Phil and everyone for the delay in video posting today. It is truly my pleasure to move that damn tree man pic down the page. I hate that pic.
Yesterday we went to the CA State Fair. Hypnotist Terry Stokes did pretty much exactly the same show as last year but I always enjoy a stage hypnotist show. Does anybody here want to explain the real deal on how to hypnotize folks?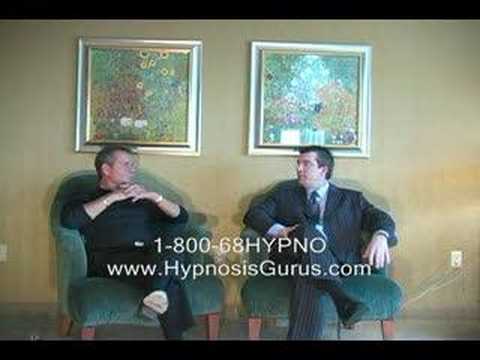 0
Same Girl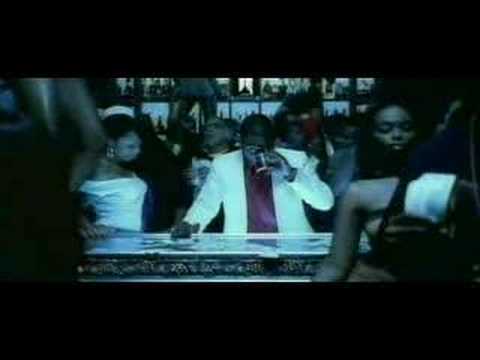 This is an usher/r. kelly video from last year called "same girl".  If you click on it you can read the lyrics on the youtube site.  The song was written by r. kelly and concerns a woman who's two timing both of them.  I have a few questions about the song.
1.  What does this girl do at TBS?
2.  What was her major at Gerogia Tech?
Everything else, Jason Mann and I were able to figure out.  Of course there's a remix in which it's revealed that she is T-Pain's wife (I thought T-pain's wife was a robot voice machine).  They should have got Akon for the remix, but that's neither here nor there.
(7)
Montage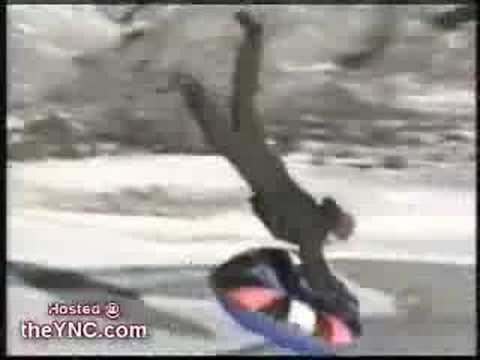 Since I can't find any good videos from this week's zeitgeist, I'm selecting a trusty classic: A montage from America's Funniest Home Videos (the most underrated form of art in America today.)
This one is called, "I Believe I Can Fly."
(3)
The Minis
This is tops.  Does anyone know where I can find the whole film?  Oscar buzz for D. Rodman has already begun.
0
Monkey on the loose!
Monkey sightings were reported in Omotesando one day after a wild Japanese macaque caused a commotion at Tokyo's Shibuya station.
If you are interested, here is some raw footage of the police trying to capture him at Shibuya Station: http://www.youtube.com/watch?v=H-1SwCXYNY0
There are so many people and so much noise and chaos and everyone kind of freaks out when he finally decides to make a run for it. Poor guy! He is probably terrified!
(11)
KS for VP?
About a year and a half ago, I was in DC for a Strengthen Rural America Conference and attended a speech by Kansas Governor Kathleen Sebelius. I have to say that I was rather taken with her. I liked her confidence and style. My GF will say that I am just falling victim to my (according to her) predilection for horse-faced whities, but I insist that I really liked her speech.
Sebelius is one of those being discussed as a potential running mate for Barack Obama. I think that I would support that decision. And that matters, because he still has to win my vote.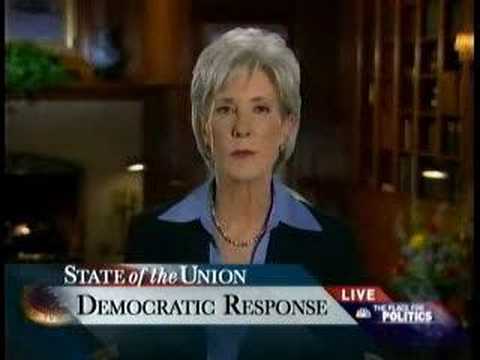 (2)
Alpine Seriousness (6)
Sissy-Boy Slap Party
This is by internationally renowned director Guy Maddin and is put up here especially for Victor.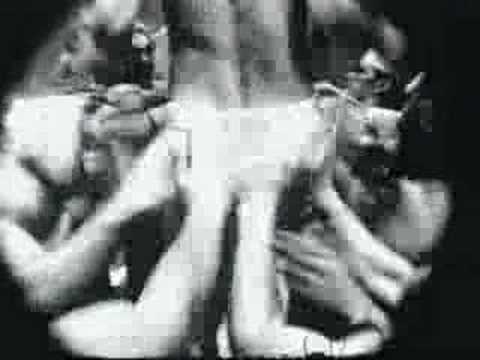 (2)
What do we think about this?
If it's on FOX news, it must have some credibility, right?
(9)
i'm so mature…
Here is an old advert for Mr Brain's faggots
(5)
An Echo of Narcissus
Apparently the contraceptive pill can affect a woman's experience of the Major Histocompatibility Complex. Whereas the normal state of affairs is an attraction to the 'non-self' indicators, women using 'the pill' are exhibiting a tendency to respond to 'self'-type smells when choosing intimacy partners. This can lead to a topsy-turvy scenario in which this primary and standard evolutionary function (disassortative mating) is misapplied and previously expansive processes are turned inward. This may not seem like a major catastrophe until you consider that the subsequent absence of 'the pill' can lead to a discovery somewhat akin to 'why do I need you when I already have me…and why is our baby weaksauce?'
Here, then…An Echo of Narcissus.
(2)
Dr. Mabuse
Like I said, I'm going to put videos of villains up when it's my turn to do videos. Dr. Mabuse is sort of like the German version of Fantomas.
He's a scary old man who even though he's locked up in an insane asylum, has written a diary that will take over the mind of whoever reads it. This is the trailer to the Testament of Dr. Mabuse from 1933. I was thinking when I watched it that Fritz Lang should have made a Batman movie when he first came to the US.
(2)
I Got Braces, You Dicks.
As far as YouTube videos, I think angry adolescents are having the best year ever.
*Found via UseEverything.
(4)
Fantômas
I think for videos I will be posting villains for a while.  This is a clip from one of the newer Fantômas movies from the 60s.  Fantômas is a French killer/criminal mastermind like Moriarty from Sherlock Holmes but he got a different look here.  Spooky, scary!
I learned about Fantômas and have been trying to get some of the old movies to watch, but they don't seem to be on DVD yet, along with King Leopold's Ghost.  Man, you should see the list of movies that netflix will put on my list once they get released, it'd impress you like you wouldn't believe.  Too bad the only movie I ever watch is Die Hard.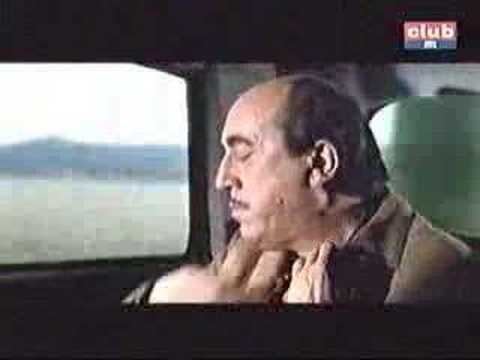 (2)
Urban Soccer
Sorry if y'all have seen this before. It makes me happy. If my ankle weren't still so messed up and I didn't have ten million things to do at work today I would totally be doing tricks like this right now.
(3)
"I had a lot of dates but I decided to stay home and dye my eyebrows." a. warhol
I ended up watching a few documentaries over the past few weeks that painted very different portraits of Andy Warhol. So I have been thinking about him. Obviously, I never really knew him. I also never met Lou Reed, although he came to me in a dream the other night. He asked me how I was liking Sacramento, said a lot of people talk a lot of trash about it. I told him that I liked it very well, thankyou very much and that the slow pace made it possible for me to do a lot of things in my own time. He asked if there was time to spend with friends. I told him there surely is. He asked if I am able to concentrate on my work. I said yes.
Happy Birthday Andy. Happy National Smile Week to you all. Now get back to work.
Lou Reed & John Cale – 'Work'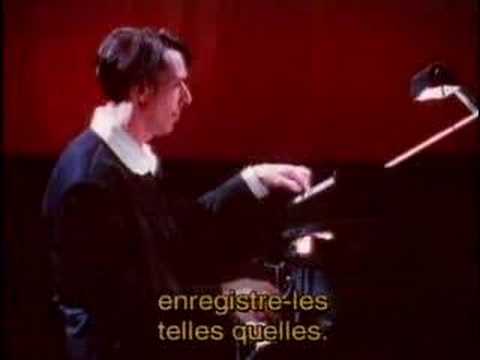 (1)
The Greatest Generation?
Subjectivity is a hell of a thing.  I used to think I was being objective when I posited that Ukiah culture had been on the wane since I graduated from high school in 1998.  After all, my class was the last to have attended UHS at the same time as such notables as Smith and Joe (they were Seniors when I was a Freshman), and the same jock dickholes who used to make fun of my Screeching Weasel shirt two years ago were now riding skateboards and listening to NOFX.  At the dusk of my high school years, I was overcome with a sense of melancholia; it had been a good run for me, but I could do nothing but weep for the future of Ukiah and society as a whole.    
That summer after my senior year, I often found myself playing Axis and Allies at my friend Tai's house, whereas just one summer earlier, I had been creating fond memories left and right.  For example, the time Brandon Virgin encouraged me to quickly slam an entire PBR with the rallying cry, "Fucking better drink that whole fucking beer Faux fucking Skippy or I'm going to kick your teeth in.  Fucking…Mud, Faux fucking Skippy."  But the summer after my Senior year, Brandon had calmed considerably and had co-founded some sort of hippy zine or something.  The world was upside-down.
So you see, I assumed that after I left for college, the trend of lameness had continued and intensified. Reports from my younger brother and sporadic visits only further entrenched this belief.  So you can imagine my shock when I saw this video the other day.  I was so overcome with emotion at the coolness of these kids that I orchestrated a day switch with Phil so I could post the video ASAP.  Some things I would like to point out in the video, created on the Ukiah High School campus a mere 2 months ago:
1) The moshing kids.  Notice they aren't really skater types.  They are straight up Metal kids. Legit.
2) After the little guy gets hurt, the large adult who comes to break up the melee is none other than Todd, the campus cop from way back when.  Notice the tall, defiant skinhead-looking kid.  He reminds me of myself in some alternate universe where I am 12 years younger and 12 times cooler.
3) Notice the lead singer's shirt when he turns around at the end.  Yes, that's right.  How does he know?  If it was a Misfits shirt it would be wholly unremarkable.  But this kid, a wee twinkle in his father's eye when How the Gods Kill came out, just…knows.  It's almost creepy.  Is it genetic?  Something in the water?  A government-run experiment operating out of Retech?  No one really knows for sure.
Anyway, I wanted to share this video with you because it should give you hope for future generations.  It might also just function as a wake up call.  The Greatest Generation may be yet to come…
(19)
Hip Hop Animatronics
One fellow has at his disposal an out-of-commission animatronic band, called The Rock-afire Explosion. People bid online for songs they'd like to see the band perform, the fellow does the programming, filming, and puts it on YouTube. I think this was a big deal a few months ago; then the videos mysteriously disappeared. Now they are back, so here is The Rock-Afire Explosion doing "Pop, Lock and Drop It."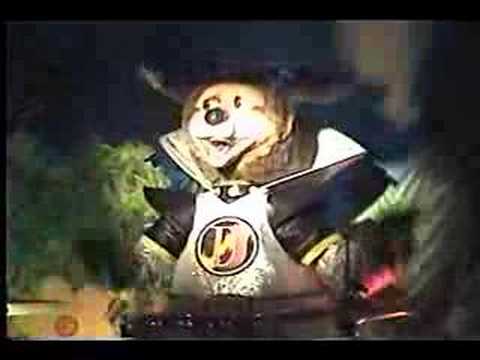 (2)
Is this real?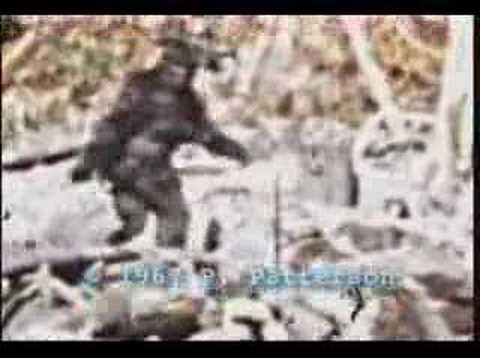 At first look it seems completely faked, but look at his knees.  They don't bend like a human's.  Also, this week's episode of Jake's favorite show Monster Quest featured a frame by frame analysis by a film expert who was able to show that the beast had expressive facial movements.  This could not be accomplished with a gorilla mask, even if you are Phil.
So is this real footage of Bigfoot (don't call him Sasquatch, that's for hippies)?  Also, do you agree with me that the History Channel should air more hard-hitting, academically rigorous programming like Monster Quest instead of all that filler shit about WWII and the Greeks, etc?
(12)
Pikachu instruments
I found this on pink tentacle.
This dude Kaseo has an awesome collection of musical instruments built from modified Pikachu toys.
(2)
More robotic fish
Here is my official prediction:  The 2010s will be the decade of synthetic fish.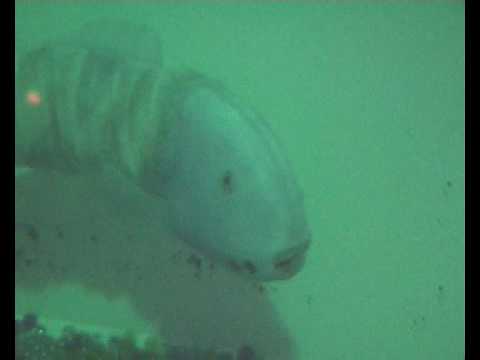 (9)
Sexy Robot
I can't recall if I put this up here already or not.  Anyway it's a sexy robot for you.
(6)
Drunk History
I know Phil dislikes videos you can find on every-other-site, but since I just discovered this last week and have watched it 40-babillion times since; I really wanted to share:

(11)
Another Video Featuring Me…
So this is another video I made.  I think I will use my Friday videos to show off very serious content I have created.
This featurette demonstrates an Australian phenomenon known as the 'Timtam Slam'.  It is the equivalent of dunking Oreos in milk or something, except more eXXXtreme.  If any of you are interested in trying it out, let me know.  I have a Timtam hook up…
(9)
Letter Opener
(5)
SF Bay Area Childhood
I was chatting with a kid at the River Cats game a few nights ago about my love of the SF Giants and my memories of growing up listening to them play over the radio while sitting with my Gramps out in the yard. Then yesterday's question about first pets reminded me of KTVU's Charley & Humphrey, which was an early favorite of mine. I started reflecting on the cavalcade of childhood pop culture specific to the North Bay Area, which shared SF/Oakland and Sacramento ties and TV stations. I am sure other areas shared some of the things but others feel very regional. Did everyone get that 'pow' game where you would get called from the TV station and play a missile command sort of a game where you had to yell 'POW' to fire the thing? Dialing for Dollars? Creature Features? Captain Mitch? I am sorry if I am freaking you out by being several years older than you may be. In any event…Charley & Humphrey – Think for Yourself.
(9)
Sullivan's Travels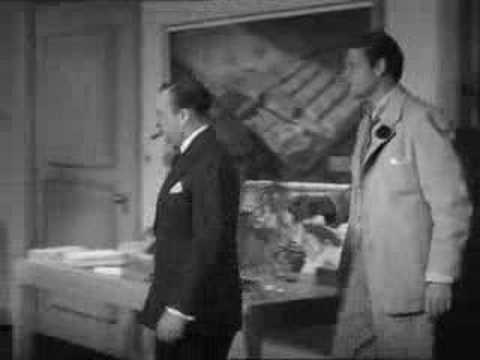 I've been watching Preston Sturges' movies lately.  Sullivan's travels is his best.  It's about a filmmaker who makes light-hearted comedies during the depression who starts to feel that he is useless and wants to make high art instead so he takes off and lives with hobos to understand their situation.  Tell me a better premise that doesn't involve Eddie Murphy and Dan Ackroyd switching lives and I'll eat my hat, which is wool.
(4)
M.O.P./Sesame Street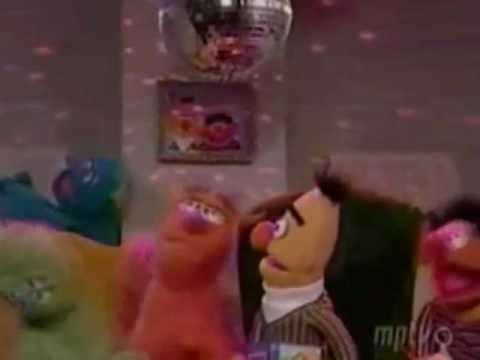 I got this from Soul Sides which usually has old soul and R&B talk.
(6)
Shameless Self-Promotion
I made three of these spec ads for MTV Europe with my friend Brad. Here is my favorite.  I guess it's not exactly self-promotion because I have nothing to promote about myself except unwarranted arrogance and what would likely be a disappointing sexual experience.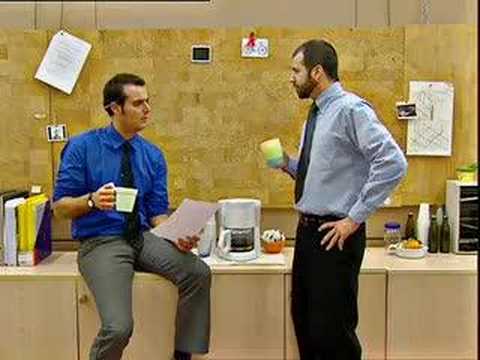 Anyway, discuss.
(4)
Baseball pr0n
I've been crazy busy at work, haven't seen any hot new vids, and I couldn't think of anything new, interesting or innovative to post.
So here's some porn.
Oh yeah!
(5)
I Don't Know Why…
but I have been thinking about Taylor Negron all morning.
He upsets me in ways while very making me laugh. I think he first showed up as the pizza delivery guy in Fast Times at Ridgmont High. I mostly recall him from The Aristocrats and his cable comedy specials.
He's about a thousand kinds of wrong. I hope to someday meet him. He's Never Safe For Work, really…so turn it down or use headphones or whatever. Dilute, dilute! OK!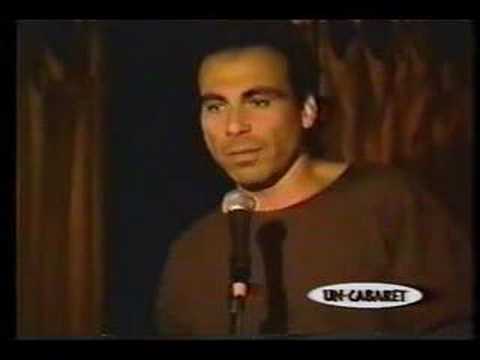 (2)
Unkissed Bride
This is a scene from the movie The Unkissed Bride that I stumbled onto.  Apparently the movie is about a guy who is obsessed with Mother Goose and this ruins his honeymoon, so the young couple turns to hypnosis and drugs for treatment.  I demand a remake starring Ashton Kutcher.
(1)
Prisencolinensinainciusol
Italian singer Adriano Celentano made up the word "Prisencolinensinainciusol" to mean "universal love." The song of the same name, recorded in 1970, and its accompanying video will one day save the world.
(8)
more whitney
Suggested by Hadas, this is Whitney on French tv with Mr Serge Gainsbourg.  He's got real continental manners.
If the video won't play, it's cause youtube hates you, and you can click here to watch it.
(8)
This is ridiculous
OK, so this is pretty dorky but it really really amused me as it is my industry (so I get all the jokes) and a completely random approach to marketing in the biotech/pharmaceutical/ medical industry. I've never seen a humorous attempt at selling technical items before and this one is over the top. I'm only bummed that it doesn't star my coworkers and me.
(9)
Let There Be Comments
It's the better AC/DC lead singer Bon Scott's Birthday. He's the poster boy for drinking yourself to death. Don't do it.
Please share a remembrance of an AC/DC listening or concert-going experience.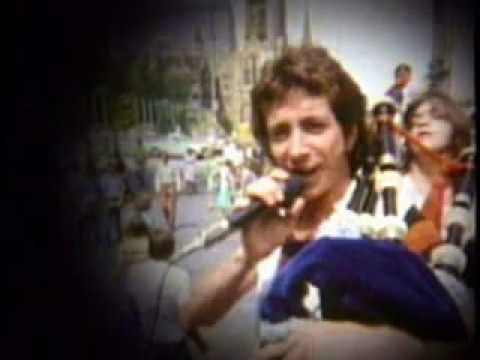 (5)
l'il j
I really debated as to whether or not to put this up.  On the one hand, I want this website to have some redeeming value and to not just be a catchall for internet comedy that everyone is going to get from somewhere anyways but on the other hand this video is really something else.  This kid makes me wish that contraceptives were easier to obtain.
There is some profanity in it so if you are at work put headphones on before watching.
There are the usual responses and imitators, the best one is this one.
(7)
Show me the receipts
This is from an old and infamous interview Diane Sawyer did with Whitney Houston in 2002. This version has a bit more funniness as Whitney has been replaced with a puppet. (Audio is the same).
The best moment comes when Whitney is challenged on her alleged expensive drug habit. Whitney says, "I wanna see the receipts. If I spent that much money on drugs, then show me the receipts."
Drug dealers are known for their detailed bookkeeping, and some will give you free drugs if they forget to give you a receipt with your purchase.

(4)
Extreme Fireworks

Snakes were always the most disappointing thing about 4th of July.  I wish my mom didn't care about me when I was a kid and would let me have bottle rocket fights or m-80 parties or whatever it was the other kids got to do.
(5)
Flag Day
In honor of tomorrow being July 4th and me missing my sister Tatiana (who is in American Samoa for the summer) here is a video of her performing on Flag Day this April.
So for those of you that don't know, April 17 each year marks the anniversary of American Samoa becoming a U.S. Territory and heralds the biggest event on the South Pacific Island's calendar. It was on this date in 1900 that Captain B. F. Tilley of the U.S. Navy raised the American Flag on Samoan soil and American Samoa as a U.S. Territory was born.
My little sister is the "taupo" (Official maiden of the Village whose office it is to receive guests, and take a prominent part in all public ceremonies and festivals.) to my uncle Tony, the chief of one of the bigger villages on the island, Leone. This year Leone hosted flag day and my sister had the honor of closing out the ceremony. There's roughly 600 people from Leone on the field with her singing and dancing.
(4)
Vintage Viral: Farting Preacher
Can you believe that I first obtained this classic on vhs? Things were so screwed back in the telephone book era. I'm 37 so I am likely the oldest-timer by far here. Well, maybe only by a few years, but those were pre-internet years. As a kid, I used to order phone books from major cities (free service old Ma Bell used to provide!) and sit in my Talmage apartment dreaming about a world of escorts, recording studios and cocktail lounges.
Then, at 17, I moved to The City (yes, I mean SF, Jake, you snob) and would spend lots of time on drugs watching Dr. Gene Scott and playing drinking games to Robert Tilton.
Here is a classic that also made the rounds on the early internet. You can't keep a good fart joke down. I raise a glass to you and toast in tongues, "Bebadasundo dedadattoro!"
(2)
Dimitri
I got this from Thadd.  The video is really just a slideshow, but the audio is awesome.  This is who you meet in the Marina.  It's a real guy's messages to a girl whose number he just got.
(8)
Holy Cow!
We have these big red yoga balls in my office and I always dream of being able to do stuff like this on my lunch break. The best part of this video is that someone who sounds like his mom, with an Indian accent, is operating the camera and is so genuinely blown away, she says, "Holy Cow!"
Which is funny on all sorts of levels I can't get into right now.
(8)
Conan the Librarian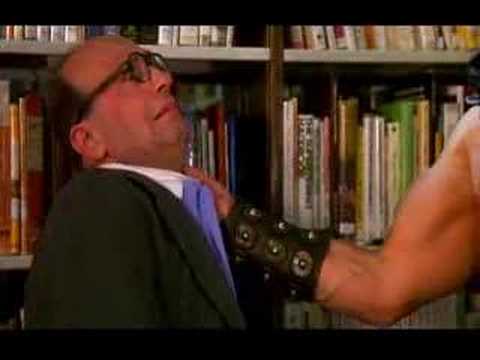 I think Weird Al should make another movie.  UHF is among the top comedies of the last 25 years, and it's crazy to me that this master comedian hasn't conquered the medium a second time.  Conan the Librarian is just one of many hilarious moments in a stellar film.  I would also like to point out that the funniest moment in the Naked Gun series involves a cameo by Weird Al.
(5)
New Order on Baywatch
Also worth checking out for LOLZzzzzz…The version of Blue Monday from a Sunkist commercial. I couldn't find the video anywhere, but here's the audio:
Podcast: Play in new window | Download
(2)
Up In Smoke!
I was back in Mendocino County last weekend and it is a mess. More evacuations every day this week and just heard from my friend up on the Salmon River and it's coming his way too. I know most of us here are city-dwellers, but I just wanted to use my day here to share a very serious video clip about creating defensible space around the beautiful country home that you will someday own. Take great care folks.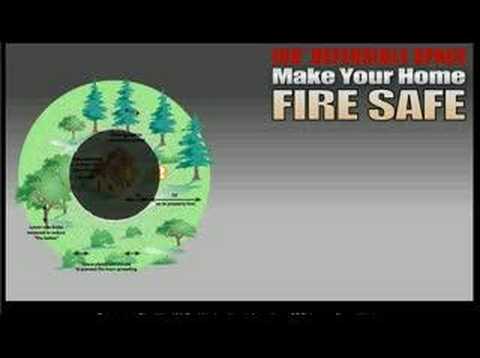 (1)
Band
This is a video by my friend Andy's band, Darker My Love.  If you like it, get that record or laserblast it on your future-Ipod.  If you don't like it then it's also your lucky day cause you don't have to watch it.
-broken video deleted-
Special update.  If you see Andy tell him to put his band's videos on youtube so they can work right.  Here's a video by them that works, but isn't as interesting.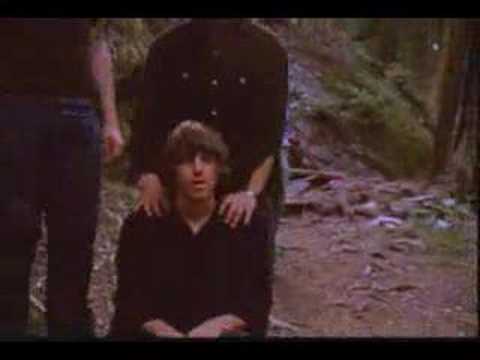 (7)
O'Reilly
Not only is Bill O'Reilly generous in his conservative blow-hardiness…He also lends his primadonna outbursts to dance music remixes.
(I found this via Theg-Rant.com)
0
pigeons
Donovan couldn't post anything today because his new place currently has a spotty internet connection, so he asked me to put up this:
It's probably the best short film ever made about ejaculating on birds and is the first in series of episodes you can find at cummingonpigeons.com. I'm ashamed that I like this as much as I do.
-the mgmt
(4)
I don't know why…
…but this shit helluv cracks me up. It's been going around my work this week, apologies if you've already seen it. The accent on the kid makes it the funniest. Go to youtube if you want to see the adult parodies and really get bummed out.
(2)
Happy B-Day Sammy Cahn!
Sammy Cahn is one of my top-five songwriters and his songwriter's rhyming dictionary is a classic. I was lucky enough to catch his one-man show 'Words and Music' about a year or two before he passed on back in the early '90s. Today is his birthday and this is Filipino crooner Arthur Manuntag singing his wonderful 'The Second Time Around' in the style of Tony Bennett…go figure.
0
Talking to Cops
This is a very interesting video of a law professor explaining why not to talk to cops without a lawyer present because no good can possibly come from it. There's a link on the right to a rebuttal from a local cop where the cop pretty much agrees with everything the guy says here. Think of this as a free legal education.
(1)
The Hawaii Chair
This is a real info-mercial for an actual product that is apparently being sold in earnest.
I am told Ellen Degeneres did a segment on it as well, but here is the direct source:
(4)
The Infamous Spikes of Death!
This is from the Faces of Death series, which comprised about 60% of the curriculum in the Ukiah High Video Productions class (the other 40% of the coursework was smoking weed in the rear editing suite). What's amazing to me is that they actually caught all of this on tape. Also, note how jam-packed the theatre is, and also how eerily fitting the piano music fits what would ultimately occur on that fateful day.
(7)
It's time to Re..lax
Earlier this year Fort Worth blogger the Stash Dauber featured a video with with bunny lee, king tubby, and prince jammy mixing, dancing and smoking it up in the studio. It's cool and I wanted to share it but ultimately decided it was a bit long especially when I found this one of prince jammy which features pretty ladies grooving as well.
(5)
The man with the barbed wire soul!
Paul Newman's friend reports that he has been battling cancer. Read about it HERE. Generally, these friends only report these things to manage the impending end. I like Paul Newman. Who wouldn't?

Here is the movie trailer for 'Hud.' Please share comments on your favorite of Newman's Own movie roles.
(5)
More Cosmonauts
This is a scene from a soviet-era czech science fiction film.  It's a bit slow, so fast forward to 2:20 where "the explorers enter a derelict 20th Century space craft, littered with evidence of capitalist immorality. The visuals are striking. Corpses of tuxedo-clad, gambling westerners, their bodies preserved by open vacuum. The crew killed by their own chemical hand-weapons as they fought over dwindling oxygen."  Real talk!

(1)
Animal Temptation
"Animal Temptation" is a fairly new (?) addition to the Crazy-Japanese-TV-Show Canon, where animals are taunted with their favorite treats and can't eat them. An adorably well-behaved black lab has bacon stacked on his nose and head, a supine Akita is covered in dog biscuits, and a chimp is buried in a banana cave.
I feel this way on office birthdays, when you know the cake has arrived, but you can't eat it until the birthday person is out of a meeting.
(5)
the first cut is the deepest
I'd planned on having a music section where I put up mp3 and then get sued but I figure it's safer to use embedded youtube videos, so google's lawyers can take the hit.  This is a beautiful song sung by Norma Frazer that I think improves on the original.  I always thought that Ronstadt wrote it but no, according to wikipedia it was Yusuf "cat's in the cradle" Islam.  My friend Jason played this record and when I first heard it I said "It's a hit!".  You can't go wrong with Coxson Dodd.  I can't say much for the video, it'll make you dizzy.
This is the inaugural post of a very serious video.  There'll be a new video on here every weekday.  I'll need four other people besides myself to do it, hopefully people who don't already contribute on here already.  Days will be given out first come, first served so if you have a preference, speak quick!  Email me at video at veryserious.org.  If you don't want to contribute weekly but have suggestions for videos, email them to me at videosuggestion at veryserious.org.
Also see how I did that?  How the first song put on here was "the first cut"?  Yeah that's called being awesome.  Go hard or go home.  Terminal Intensity.
(3)