a very serious review
Armageddon
I saw this last week thanks to my wife's pregnancy and my ongoing war on Netflix. This is maybe the most 90′s action movie ever made.
It's big and dumb in the way only Michael Bay can do it. But just like with the Island, at the core of it is a good idea this time about regular blue-collar types saving the world by drilling a hole in a meteorite. The biggest problem with that is that the regular guys are played by Owen Wilson, Steve Buscemi, Ben Affleck, Michael Clarke Duncan and Bruce Willis.  If they'd undercasted it with lesser known people like the Coen brothers did with Ladykillers it might have worked but you don't hire Michael Bay and then undercast something.
Of course Keith David as the top general is a standout but I thought Will Patton was great also and reminded me of George Kennedy from Flight of the Phoenix.  Liv Tyler had nothing to do in the movie except wear sundresses and make the Liv Tyler face at Billy Bob Thornton.  I have to put this below the Rock and Bad Boys, on par with the Island and ahead of Bad Boys 2.
I hope I can finish the whole Michael Bay oeuvre before my baby is born so I can then conceal their existence from him.
0
Michael Bay's The Island
I just saw the Island last night & really enjoyed it.
It's easy to make fun of Michael Bay and his excesses which are really in full view here.  At one point in the Island, some bad guys show up to chase Ewan Mcgregor under a teal sky.
Me: But Michael, where is the orange to balance against the teal?
Michael Bay: F.U., watch this!
Right before the chase scene starts to pop off one of the bad guys throws down an orange smoke grenade. Finally teal and orange have been properly balanced!  The universe is at peace!  When people in the future look for an example of the teal and orange phenomenon they'll use this movie.  I have an idea called "Teal and Orange: the Motion Picture" get at me.
Some of the science fiction ideas are really fascinating but of course they don't really get much time to explore them because they have to do too much posing.  Somewhere in there is a good story about the ethics of cloning, stem cell research, the nature of humanity etc.  The cast is strong, Djimon Honsou's mumbling is balanced out by how he looks cool when the camera spins around hm while he glowers.  Ewan Mcgregor and Scarlett Johannsen play stunted adolescents which is probably harder than it seems.
The product placement is screwy, half of the products show the product in a negative light like for example an MSN info kiosk is shown as being slow in retrieving information or the Reebok tracksuits which a character describe as "boring".  All the product placement in the facility where the story starts is super negative too, it's like getting product placement in a holocaust movie but what do I know?
There were some really glaring holes in the story but if you care about that you've got problems.  If the same script and cast had been directed by Spielberg or even Ridley Scott it'd be considered a classic but this movie is considered a big failure in every way.  Maybe I'm crazy, & my taste is suspect: I liked Spielberg's War of the Worlds.  I was about to say it's the closest we can expect to get in terms of a modern-day Logan's Run or Soylent Green, but then I remembered Children of Men which is 100x better.
Watching it didn't make me feel like I was being abused the way that watching Transformers and Bad Boys 2 did.  Maybe that's faint praise. Ah well at least we can say it looked cool when the big heavy metal things fell off the giant truck onto the cars, Johannsen's & lips were super pillowy and sometime that's enough.
0
Dan Carlin's Hardcore History
I listen to various shows on my ipod but one that really stands out is Dan Carlin's Hardcore History. I had misgivings about it before listening because I figured this guy was going to be like the Nazi-obsessed military fetishists in the front of my history classes back in college, droning on and on about army movements.  I was wrong though; he's insightful and thoughtful while keeping the show accessible to laypeople and moving things along.  He's not an academic, which I really appreciate.  He writes like he wants people to listen to him, not like he wants them to give him tenure.
New episodes come out every month or so, when they're ready.  His 6-part Death Throes of the Republic series (part 1 here) about Rome  is a real standout.  It just has everything: big ideas, sex scandal, war in the East, adolescent butchers, triumphs, suicide pacts, class struggle, corruption, ambition, bodies dumped in the Tiber river, conflicting accounts & debt.   I'd recommend this to anyone who's curious about the late Republic era.  The whole thing might give you a pretty negative view of human nature if you thought about it too much.  I listen to this when I run here in SF and I sometimes have to stop running while listening and think to myself "real talk".  I even sent them $10 because I liked the show so much.
0
A new Rod Laver design
Where do you have to go and who do you have to do the sex to in order to get a decent pair of Rod Laver sneakers these days? Adidas does their level best to cancel their best designs in favor of stuff like the shoes the left.
The leather w/suede toe Rod Laver was discontinued. Maybe they were to busy making works of art like the Kobe II's.  Who can say?
They do still make Rod Lavers but usually you can only get the mesh w/suede toe ones. These are pretty but they show dirt VERY quickly and are hard to clean.
I've put it out of my mind that they'll ever bring back the leather/suede version but a week or so ago I got the next best thing from Amazon:  dark mesh & leather. Ingenious!  they made the mesh a color that won't make you look like a bum the 1st time it rains.
I got the Grey/Red  but that's just because I have a personal genie and  when I wrote this Amazon only had Black/Green in stock, but maybe they got more in, check for yourself.
0
Stepbrothers
 I finally got around to watching this movie over the weekend.  Everyone at the office seems to have loved it so I thought it would be a good thing to watch while avoiding homework.  Will Ferrell and John C. Reilly play grown men who are forced to live together when their parents marry. 
0
Caramel Pecan Bark
I have a love for all things chocolate and caramel, so when I was in a Godiva store the other day I had to buy some of their Caramel Pecan Bark.  It looked so good, full of caramel, milk and dark chocolate and pecans.  I couldn't resist, especially since I thought the pecans would add a nice crunch into the mix.
0
Expedition Titanic
I'm not going to lie and say I totally forgot about this because you can see I didn't! Ah the first week of classes. So today I present to you the Expedition Titanic.  This is a group of scienetists (more or less) who are using all of the technology available to them to record the Titanic in its current state.  They are using some of the same technology used by James Cameron while filming the movie.   (more…)
0
Disney's World of Color
Over the past week, I had the opprotunity to see Disney California Adventure's new show, World of Color.  I knew it had to do with the remake of Paradise Pier and it was a water show with scenes projected on to the water.  Luckily, the night before we went to see it, I googled how to get these fast passes (Disney's way of asking you to come back later to do something) and found out that people were let in an hour early to wait in line for a pass.  By time my brother and I got there, there was quite a line already.  But we stood in line for almost an hour to get tickets, which we were pleased to get to the first showing at 9pm.  Unpleasing was the fact that the ticket stated to show up to your color area about 7:30.  There are three showings, 9, 10-ish and 11:15.  So after a long day, 9pm was just fine with us.
0
Tender Greens
Tender Greens is a fresh & quickly made salad place here around Los Angeles.  I'd been to the one in Culver City before but over the weekend I managed to have a nice early dinner at the one in Hollywood.  They have several types of pre-built salads or you can kind of make your own plate with a meat, veggies or potatoes, and a salad.  I had the steak, baby arugula and tomato salad and grilled veggies.  The salad was perfectly coated in balsamic vinegar and the steak was perfectly grilled to a medium rare.  Together with the veggies it was a wonderful and filling meal.  However, what made this meal special was the dessert I randomly decided to order as I was paying.  It was a raspberry tart made with a custard filling.  Now, even though the cashier was fully enthused about how good it was, I was kind of skeptical.
(2)
Yellowstone & the Tetons
When I was home a couple of weeks ago, I was lucky enough to be able to take a couple of day trip up to Yellowstone & the Grand Teton National Parks.  Before this year, I don't ever recall visiting the area during the middle of summer so I was unprepared for the heat (in the 80/90s) when we set out to do some of the easier hikes around some of the features.
(2)
Root Beer
Root Beer in general is a pretty good drink.  It's refreshing and makes for great floats, not to mention recalling favorite summer childhood memories.  This weekend I was at Whole Foods where a guy was giving out samples of Thomas Kemper Root Beer so I gave it a shot.  It has no HFCS and is It was good enough I bought some and usually I'm just a A&W Root Beer type girl.  It comes in a 4-glass bottle set, so not very practical for a larger group setting and at about $3-$4 for the 4 bottles a little pricey.  However for a nice refreshing change, I'd recommend it for a little splurge. A
star root beer is a great way to start the summer. I'm also going to try their other sodas, I liked it that much.
(4)
Kind Kreme
So this past weekend I went with a friend to a new raw, vegan ice cream place in Studio City called Kind Kreme.  I know they have a couple of products with honey and some don't consider it vegan but I'm calling the place so here anyways.  I've not had a lot of vegan ice cream and certainly not any raw vegan ice cream so you can take this how you will.  It's in a little strip mall right near Universal Studios with a tiny parking lot.  It was easy to find though and it seemed like parking turned over pretty quickly.  Inside they had about 20 flavors that they rotate through on a semi-regular basis and you can sample as many as you want while you decide.  They offer ice cream sundaes and other treats, shakes, coffee based drinks and juices as well as pints of their ice cream to go. (more…)
(3)
Chocolate Peanut Butter Ice
One of my favorite things ever is chocolate peanut butter anything.  On second thought, that's more than one thing but I digress.  I also love ice cream.  When I was younger and realized you could buy chocolate peanut butter ice cream it was clear I was in for some trouble.  Since then, I've been eating my way through dozens (I never counted but I know it's a lot) of variations of chocolate peanut butter ice cream.  The clear winner is still Haagen-Dazs Chocolate Peanut Butter ice cream.  The best thing about this version is that the peanut butter is a solid ribbon that's cradled in the chocolate ice cream.  The ribbon of PB melts in your mouth and coats it just like eating it straight from the spoon while the chocolate helps balance out the richness to a perfect blend.  I'd eat this all the time except to my dismay it's also has a billion calories (320 for a single serving cup of 3.6 oz.).  At the same time, I'm not sure if it's possible to reduce the amount at all to make it a better treat.  So, go forth with your spoons and buy as this is the current reigning champion of all things chocolately, peanut buttery and ice creamy
.
(2)
Warm Milk & Honey Pillow Mist
I try all sorts of things to help me sleep better or more than 4/5 hours at a time.  When I was at Bath and Body Works before the holiday season picking up gifts, I came across their armotherapy line and two fragrances they had that were suppose to help you sleep better.  I picked them up and used them for a couple of months, enjoying a nice smell as I fell asleep.  But then, I went in again for some other reason and found they now made a sleep mist (lotion, body wash, etc.) in Warm Milk and Honey smell.
0
Manon on the Asphalt – Manon sur le Bitume
When I sat down to watch this short film, I was just killing some time while I waited for some water to boil for pasta. It's only a few minutes long, but I had no idea that those few minutes would has such an effect on me. This bittersweet short film starts off showing scenes of a lovely day in France. You see Manon enjoying her day on her bike, when she suddenly has an accident. As she lays on the ground, you start hearing her thoughts in the last moments of her life. She begins to remember her loved ones, and her last moments with them. It sounds like this movie is completely depressing, but it is done in such a sweet way, that once you finish watching it, you want to hug all your family and friends and tell them how much you care about them. It is one of those films that gently reminds you that tomorrow is not promised to anyone, and really appreciate those special moments you share with the people in your life. Needless to say, I was in tears by the time my water was boiling. I tried to find a subtitled version online to share, but I can only find it without subtitles. If you speak French, then you can watch this movie here, otherwise you can download it on itunes for only two bucks. They show it occasionally on the Sundance channel (with subtitles), so keep an eye out for it if you want to save two dollars. I give this movie
stars.
0
The Girl with the Dragon Tattoo
Over the weekend I went and saw The Girl with the Dragon Tattoo in it's original Swedish with subtitles (not rated).  A few people recommended that if I was even remotely interested in seeing the movie to see it in the original form before there was a crappy American remake.  The movie is based on the book The Girl with the Dragon Tattoo by Stieg Larsson.  It's the first of four books in the crime/mystery series featuring a young woman hacker and a newspaper reporter.
0
Mercier Kilo TT-Stripper Edition
Today I would like to give a short review of my bike, a Mercier Kilo TT Stripper. I bought this track bike from bikes direct last fall for the low price of $379 (no tax or shipping).  For this price you would expect to get an entry level bicycle however I found nothing entry level about it. The frame is made of super lightweight Tapered Reynolds 520 Cromoly tubes, and the components  (more…)
(9)
Sweet Tea
I love sweet tea and we have a very, very long history.  I think I probably was drinking sweet tea as soon as I could hold a cup and I loved it.  I drank it any time there was a chance to and my parents wouldn't shoot my request down.  Good ol' southern sweet tea is a pitcher full of tea and at least 3 full cups of white sugar.  But sadly there became a time in life when my parents were making changes in live and we switched to unsweetened tea.  That was rough, so when ever I could I'd be drinking Arizona Sweet Tea.  Eventually I got use to drinking my tea without sugar but there are times when I still crave sweet tea so I get a bottle of Arizona's brand or McDonald's (a giant bucket of tea for a $1!).  Now that it's almost summer time I foresee a lot more sweet tea drink.  As the perfect drink, I think there is none better to put a perfect end on the day and this makes sweet tea a total winner at
.
(12)
Final Fantasy XIII
Let's not beat around the bush here, I am a video gamer.  I think I have been since kindergarten (maybe 1st grade) when my brother and I successfully got a Nintendo for Christmas.  I did kind of fall of the wagon after college and I moved to California and was trying to get my life in order.  Most of my junior high and high school years were spent playing through the Final Fantasy series mostly on my own but sometimes with my brother.  So this past fall when I saw that the newest game in the series, Final Fantasy XIII was coming out I decided I'd give it a try and get back into some serious gaming.  In order not to possibly bore y'all with all the likes/dislikes (no spoilers!), after about 30 hours of play, I'm ready to give it
compared to the others in the series.  In comparison to how much I like it and how it fits into my new role as a mostly casual gamer I'd give it
.  If you'd like to hear more check it out after the break.
(3)
Gilt Groupe
I do a lot of shopping and sometimes just some window shopping but luckily for us there are now several sites that cater just to designer sales.  I don't buy a lot but I do like to look on most days.  I've bought most from Gilt Groupe who's sales go up at 9 am PST every day but Sunday. Overall, their selection and size range is good but picking a size after selecting an item is much harder than at the Outnet.  Gilt doesn't really offer much on each product's size and measurements so sometimes I have to guess on which to get based on the model in the photo.  Not the easiest but so far it's worked out for me.

(4)
How We Decide
My father called me up while I'm trying to make dinner and says "Son, you gotta read this book How We Decide by some guy.  It's got ice cream on the cover so you know which one it is, I'll mail you my copy and you can save the ten bucks.  Do you have a bookstore in San Francisco?  You gotta to read it and tell me what you think." (more…)
(13)
Lazo Throw
So I recently came across this blanket at Z Gallerie and loved it because it's one of my favorite colors and it's also so very, very soft.  Eventually I gave into the temptation and bought it after trying not to since it was kind of expensive.  However, now I'm firmly in love with it and couldn't be happier.  In fact, I redesigned my new bedding and some accessories around this blanket.  It's 50″x60″ which is the perfect size to curl up and read or watch TV.  The back of the throw is just as soft but not fuzzy, more of a velour-type material.  The best thing about it is that it doesn't shed!  There have been plenty of fuzzy blankets that have come before that shed and quickly got dumped.  I'll be hanging on to this one for a long time to come.  This lovely blanket gets a
because it's just that awesome but still a tad on the expensive side.
(6)
AirBnB
We are attempting to use AirBnB to get a place for our upcoming trip to Austin, TX. The concept is great. It's a website where you can list a spare couch that someone can rent for a day or a mansion that someone can rent for extended periods of time.
The actual site works pretty well. (more…)
(10)
Generation Kill
I've spent a lot of time reading books about the civilian side of life from wars and conflicts over the ages.  Never had I ventured into the military side of it until this past week.  I decided it was high time to get past my issues and try reading something from a new perspective.  I picked up (well, ordered) the book Generation Kill by Evan Wright, an embedded Rolling Stone reporter during the northern Marine lead invasion of Iraq at the very beginning of the war.  The book is just under 400 pages in the edition I bought and has maps of the Marine's route and pictures of the men in the story.  I picked this book because it has great reviews (4.5 out of 5 stars on Amazon), its own mini-series on HBO (which has done some great series on wars) and because while it's from the soldier's side, it's still from a civilian's point of view.
(4)
iPod Classic – 120 GB
What? Who does this idiot think he is? Does he know what year this is? Reviewing iPod?! Sheesh!
Bear with me.
OK, here's the deal. Last year, I bought the 120gb classic. It is the 3rdmodel I have owned, and probably the 8th actual iPod. The second one I got was a total lemon model and I had to keep returning them. But I bought the next one…hm.
I am an old man. My first portable music player was a transistor radio which was dropped into my crib when I was a baby. A few years later, I had a portable Mickey Mouse cassette deck (more…)
(7)
The Big Con
I like movies about con men.  All the double-crossing and "who's got the bag of money?" and especially the scene where the mark realized he's been had and the diamond mine doesn't exist or the bag is full of old newspapers.  The Big Con is the nonfiction basis for most of those movies I love so much (The Sting, the Spanish Prisoner, Nine Queens, House of Games & Paper Moon) and some of the ones I don't (Confidence & Criminal).  The book was written in 1940 but the world it describes was mostly gone even by then.  It's a history and a survey of the ways and methods of American con men.  Maurer interviewed dozens of con men with names like the Honey Grove Kid, Limehouse Chappie & the Jew Kid to write this and he really captures the way they talk. (more…)
(1)
Avatar: The Last Airbender
This is a 3 season long show that was on Nickelodeon.  It's tough to describe cause there is very little out there that's anything like it.  It's a US-written, Korean produced, animated fantasy-comedy-kid's cartoon-martial-arts-action-teen-drama epic that can't really be compared to anything else out there.  I can't even begin to explain to you what it's about without confusing you or making it sound dumb.
It's about duty, loss and making peace with your past.  It takes place in some kind of steampunk fantasy version of Asia full of hybrid animals like turtleducks and turtleseals.  The premise, which they tell you at the beginning of every episode so I can say it from memory, is that Aang, the kid who was being groomed  to save the world from war and is essentially a secular Dalai Lama, disappeared 100 years ago and was frozen in ice.  His people were killed and everything fell apart.  Because it's a kids cartoon they can't say the word "kill" though, but it's pretty clear what happened. (more…)
(28)
Mendocino Noir: Crimes Large and Small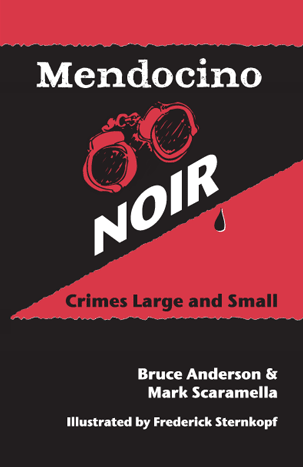 I got this wonderful book for Christmas from my dear mother. It is Volume 2 of the Mendocino Papers. It is written by Bruce Anderson and Mark Scaramella, the two best writers dealing with the goings-on of Mendocino County for sure. You may have read these news features previously as they ran in the Anderson Valley Advertiser.
Truthfully, the ones that I recognized were the ones I am happiest to own in book form. The series of articles regarding the tradition of arson fires in Ft. Bragg definitely needs to be optioned for an amazing screenplay. The characters are unforgettable. The Coen Brothers would have a field day with it. The story is a combination of 'Blood Simple' ruthlessness and 'Raising Arizona' dunderheadedness.
'The Great Ft. Bragg Witch Hunt' is also very enlightening…in a dark ages sort of a way. It is about some women that ran a daycare facility until they were accused of ritual satanic abuse and run the hell out of town. (more…)
(1)
Girl 27
I've been on a documentary kick lately, thanks to Netflix. Over the weekend I watched Girl 27. It's about Patricia Douglas, who was a dancer at MGM in the 30′s. She was raped at an MGM stag party by a high power executive who was never even charged for this crime. The documentary gives you a different look at MGM. Usually when I watch anything about those days, actors reminisce happily about their lives on the MGM set. This documentary shows you what it may have been like if you were a chorus girl in one of the many musicals produced in that era.
(6)
Pepto-Bismol InstaCool
I can't ever, ever, recall having car sickness and/or the stomach flu until this past weekend.  We were an hour into our trip when I made my friend pull off immediately into a shopping center because staying in the car would have been horrible.  Luckily, LA also goes on for pretty much ever, so our stop included a Target, where I could try to find some medcine to make the next 5 hours go by without further incidences.  Unluckily, none of us had ever really had car sickness/stomach flu so we spent some time in the pharmacy aisle to figure out which sort of pill would make it bearable.  All I could remember while looking at the meds was the Pepto-Bismol song, which covered most of my problems.  However, Pepto is pretty big on being in liquid form, which isn't great for the car.  There was a new product called Pepto-Bismol InstaCool on the shelf though.  Chewable tablets in a bottle that promised to have the same effect as the liquid, and at that I was sold.
0
Donuts from Babycakes, NYC
Being Vegan, the subject of food is always brought up around me. The vegans I knew who had been to New York or lived there always mentioned Babycakes. Babycakes is a bakery that specializes in not only vegan desserts, but in making them safe to eat for people with a host of allergies. BabyCakes offers all-natural, organic alternatives free from the common allergens: wheat, gluten, dairy, casein and eggs. With a large menu full of things vegans could only dream of, I longed for the day I could enjoy one of their delicious treats. (more…)
(7)
Moon (the movie)
Moon was probably one of the top movies I saw in 2009.  I'd heard a lot about it before I got around to seeing it and the things I heard didn't disappoint.  Moon, starring Sam Rockwell and featuring Kevin Spacey as the voice of GERTY was written in part and directed by Duncan Jones.  Sam Bell has signed up to work on the Moon at a Helium-3 mining operation for Lunar Industries, alone for 3 long years and leaving behind his wife and newborn daughter.  His only companion at the station is the GERTY, the computer assistant that helps run the base and the huge harvesters working the surface of the Moon.   (more…)
(2)
The Good Girl
I saw this movie again recently and I had forgotten how much I liked it. I saw it in the theater when it was released back in 2002. The Good Girl stars Jennifer Aniston as the character Justine. She lives in some small town and works a boring retail job at make-up counter at Retail Rodeo. Her character seems depressed and completely bored with her life. After enduring long dull days at work she comes home to her clueless, lazy, pot-smoking husband (played by John C. Reilly). Her store hires a new employee named Holden (played by Jake Gyllenhaal), and they quickly become friends, which leads to an affair. Holden is your antisocial type of guy who doesn't seem to have friends, so gets really attached to Justine who at the same time starts feeling guilty about the whole affair.
0
Snow
Since I just came back from the land of cold and snow (the area of Wyoming I'm from has been known to get snow from September to April regularly), I thought I'd review my thoughts on snow.   Snow isn't a familiar concept anymore, I've lived in LA for almost 5 years now and most December vacations were spent with at the Grandparents where snow isn't so common.  My Mom slipped on some ice after a snow storm and broke part of her hip so instead of Grandparents, I changed plans and ventured into Wyoming to help out as I could.  The picture on the left is from December 28th and I got the pleasure of relearning to shovel snow off the porch and driveway that day.  There are two types of snow I'm accustom to:  the high-altitude snow of Wyoming (where it can get really cold, windy and nasty) and the humid, suck-into-your-clothes so you're never dry snow of St. Louis.  I'd take the Wyoming snow over the St. Louis snow.  I'm sure there's more types but I'm not a snow type expert.
0
Words With Friends
I was introduced to this iPhone application last week and it has consumed my life since then. Words With Friends is the perfect mix of  Scrabble and Boggle and will definitely entertain you for hours on end. Though, the only thing really worth complaining about would be the lack of integrated dictionary. When obscure words are played it's a hassle to minimize Words and search for the definition in another app or online.
Words With Friends is available as a free version with ads and as a premium version without ads for $1.99 in the iTunes App Store.
I give Words With Friends
P.S. Post your usernames if you decide to play! Mine is eddieairplanes .

(8)
Wi Spa
Christmas eve is a night typically reserved for sitting around the piano singing songs about the birth of Christ, magic reindeer and the jolly old fat man that either brings one gifts or coal, depending on their behavior. While some sit snugly around the fire awaiting the arrival of the fat man, others see December 24th as just another day. If the latter applies to you, and you live in the general Los Angeles area, there are other options available besides sitting in the dark drinking whiskey and wondering if you are alone in this regard. One of these options is the Wi Spa located on 2700 Wilshire Boulevard in downtown LA.
I had the pleasure of attending this spa on the eve of the birth of Christ and herein is the review (more…)
(1)
Skintimate
I've always used Skintimate as a shaving gel to help when I shave.  This stuff is pretty sweet, it's nice, thick and stays on the skin very well so that you can take a little time to shave.  When I shave with soap, it starts washing off the skin right away so I panic and try to shave quickly and miss spots.  Skintimate lets me take the time I need to properly shave once instead of a few times to get perfection.  The only downside to this that I've found is that while it boasts of having a rust-proof bottom, the rim right around where the lid snaps on rusts and gets all gross.  It's not the greatest thing ever and can be solved by keeping it outside the shower except when needed.  But really, I'd prefer something I could keep in the shower all the time since I suck at remembering to put in the shower when needed.  Also, it doesn't seem like the can changes weight enough to let me know when it's almost empty, so sometimes I end up with only one leg of coverage.  Overall, Skintimate and its many smells and types gets a
.   Happy holidays everyone!
(8)
City Center
Last night at 11:55PM, Aria Hotel and Casino Resort opened to the masses in Las Vegas Nevada.  This had been a five year venture that began in 2005, and is still going.  There are six main buildings at City Center and up to yesterday, three have already opened.  They include Crystals shopping centre, Vdara the hotel, and Aria Hotel and Casino Resort.  Still to be launched: Mandarin Oriental, Veer, and The Harmon Hotel and Spa.
(7)
Ninja 3: The Domination
I know I said I was going to review a book this week, but last night I re-watched this gem of a flick from 1984 and just had to gush about it. Sue me.
So – Ninja III: The Domination. I saw it in the theater when it was in original release, and a recent conversation about the movie 'Breakin" caused me to recall and…um, obtain it. It stars Lucinda Dickey, the chick that played Kelly (Special K) in 'Breakin'.' She plays a telephone linewoman that discovers a dying ninja after he has just killed a targeted foe and then about a thousand police officers. He possesses her via transfer of his ninja sword. (more…)
0
Albuquerque, NM
For the Thanksgiving weekend I went to Albuquerque New Mexico to spend the holiday with half of my partners' family.  It was my first time to the city and the state.  Here is my experience.
I was picked up from work and went straight to the airport to avoid flying on Thanksgiving.  It was my first Southwest flight.  I didn't know you got free snacks and drinks.  When we arrived in Albuquerque, my partners' father, Craig, picked us up and took us to check into the Sandia Casino Hotel.  It's like a Native American stylized version of a casino hotel in Vegas.  Same concept.  We had a small family dinner at Craig's, and then went back to the hotel for the night.  We awoke the next day very late because of some massive blackout curtains.  But when we pulled them back we got a great view of Sandia Mountains which was located right in the backyard of the Sandia Casino Hotel. (more…)
(3)
T-Mobile Sidekick 3
It's been 5 years since I got my first cell phone. I was super excited to get my sidekick 2. It seemed to have everything I needed. Ever since I got my phone people knew it as an extension of myself. I'm one of those people now that has a minor freak out if my phone isn't in my hand or in my pocket. It's terrible, but I decided to embrace it. Cell phone etiquette seems to be changing and it's more common to see people using their phones for a multitude of tasks. A year or two later when the sidekick 3 came out I bought it immediately. I love that phone and it has served me well. Even after later models came out I didn't upgrade. I wasn't sure if I wanted to switch to the iphone and cut my nails, or wait for an improved version.
Well as I write this my new iphone is on it's way to me. After all the problems with the sidekick servers in October, it sort of sealed the deal. They lost all my contacts, bookmarks, photos, and anything else I had saved on my phone. They recovered the contacts and just now are recovering photos, but the damage was done. That said, I will say that up to that point I was happy with my phone. It is trashed beyond belief. It's been dropped so many times, and I even found my dog chewing on it once, but besides the scratched screen, it still suited my needs. I am going to miss the security of the heaviness in my pocket, but I suppose it was time to part ways. The iphone will be an adjustment. I know it will be annoying to type at first. I have all the buttons on my sidekick memorized and can type without looking at the keys. I'm going to miss flipping the screen open, and the "I voted" sticker I stuck on the back of it. I will give my fond memories of my sidekick a rating of
They lost points for all the technical difficulties I encountered recently, but I know I will be saying "I miss my sidekick" for a few months.
(1)
Serah's Soaps
This weekend was UniqueLA's Holiday Show.  UniqueLA is a hand/home made design and gift show that usually happens a few times a year in downtown LA.  This year there was over 300 vendors from all over the USA there to show their goods that included everything from clothing, jewerly to stuffed animals and screenprinted items.  One of my friends, David from SEIBEI, had flown out from New York in order to set up a booth at the show so I went down to visit and check out the scene.  Over the summer I had a chance to help staff his booth at another show and I got my first taste of this kind of event.  UniqueLA was much bigger and busier than the one this summer so it was an experience.  By time we left around 2:30, there was a line to get in all the way through the lobby and almost out the door.
My roommate and I showed up around 12:30p and found ourselves in the lobby and shortly in the elevator on the way up to the show.  After a quick hello to my friend, we started off exploring the space.  I only bought from one vendor (other than my friend) that day and that was from Serah's.  The booth was pretty simple compared to some of the others and sold only one thing: handcrafted soaps that looked like cupcakes.  I already use bath wash that smells like food, so using soap that looked like food didn't seem like a huge step.  She has several smells that vary by season and the Christmas smelling one was divine.  However, rationality applied that I couldn't go around smelling like Christmas for weeks on end so the roommate and I split and went with a Mint Chocolate Chip and Creamsicle soap.  They were priced in order to get you to buy two, one was $20 but two was $12.   Now, it is kind of pricey but since everything in the vendor space was hand made, it was to be expected.  The soaps are also big enough they should easily last near a month assuming one doesn't work it into a huge lather.
0
King Leopold's Ghost
If you're anything like me, you buy a book like this cause it seems like the sort of thing you should know about and then you quickly realize that it's not exactly going to be a barrel of laughs but by then it's too late.  This is stuff you should know anyways so maybe I can save you some of depression by summarizing the book here.
King Leopold was the king of Belgium in the late 1800′s, he greatest wish all his life was to have colonies like the other great empires did.  He was not an absolute monarch like in the old days, and had to answer to a parliament.  Through various schemes and tricks including sponsoring African expeditions, starting fake organizations, portraying himself as a protector of freedom from Arab slave traders and paying off lobbyists in other countries to get recognition, he essentially took personal ownership of the Congo.
He sold rights to the resources (at first, mostly Ivory) in the Congo to various companies and they in turn would force Congolese at gunpoint to gather them.  When the Irishman John Boyd Dunlop invented rubber tires, all of a sudden King Leopold controlled a large section of the worlds supply of a really valuable resource, wild rubber.  Since rubber takes something like 12 years to come to maturity, it would take a long time for rubber grown on plantations to come to market. (more…)
(3)
Sears
I figured this week was a good time to review a retailer since we all know the entire US will converge on retailers this Friday to spend all of their money.  I tricked them all by spending it this weekend and spent a fair amount of time at Sears electronic department.  Normally, anytime I go to the mall I will go to Sears to check out their petite section (because it's actually stylish and nicely priced) and their clearance because everything is even cheaper so I can buy more.  I know people never think of them as a good quality or fashion forward store but I can't count the number of times I've been complimented on items I've purchased there.  As it happened this weekend's trip had nothing to do with clothing and had everything to do with buying a new TV.  After doing two serious weeks (and a few extra weeks of on/off research) of researching TVs, I had narrowed down my search to two TVs of which both were carried in only two stores, Sears and Target.  I wanted to see them both in person and as side by side as possible in order to do the final comparasions and after visiting a Target of which doing a comparsion was impossible (not to mention the TVs were more expensive there), I went to Sears.
(3)
Drupal
Making websites has been a hobby of mine for a few years. Coding is is not something I know very well, but I used programs like Dreamweaver to make my life easier. A lot has changed over the years, and when I had to redesign a website for a friend I found myself a little bit more lost than usual. I needed to make a really great looking professional website. After talking to a friend he mentioned Drupal. He said he had never used it but it seemed to have everything I needed for this site. After a bit of research it seemed like Drupal was more powerful and had more options than wordpress. The process of making a site with Drupal has been pretty painless. I found a video tutorial on installing the software, and had no trouble because I was able to follow it step by step. A lot of hosting site have pushbutton drupal installation, making the whole process even easier. I have hit a few bumps along the road, but most of the problems I have had have been because I was trying to rush through something and didn't take the time to read all the directions and files first.
(3)
Peet's Coffee Eggnog Latte
There is one reason I love the holiday.  The food and drinks, wait, maybe that's two.  Eggnog is one of those things that as soon as it's in stores I drink it pretty much every day so I get even more excited when the coffee stores start carrying Eggnog lattes.  Nothing makes Monday a little brighter for me like caffiene and eggnog.  Up until this year, I'd only have had the Starbucks Eggnog Lattes which is just ok.  It sort of tastes like eggnog and it's got coffee but there's a sad part to this store.  Starbucks refuses to make me an iced Eggnog latte.  I don't know why since they say doing so will make the eggnog curdle and thereby be crappy.  I really hate hot drinks in general so this is the rain on my holiday drink parade. And really, I think there's a logic fail going on there but I don't make the rules.
0
Hostgator.com
A few weeks ago veryserious.org was down and I was real upset cause I had to switch hosts again.  I decided to go with Hostgator based solely on the fact that they have a cartoon alligator for a mascot.
They're a good host also, the database stuff for wordpress runs faster than when it was on dreamhost, and it's cheaper even though I was sharing the bill with someone else when on dreamhost. They give you shell access instead of some crappy shell emulation and their tech support is useful.  You could do a lot worse and probably already have.
The only real drawback is that they don't allow you to copy all of your files over directly from your old site with unix cause they don't allow double connections. You have to d/l your computer and then u/l them from there, probably not a problem for you but I have a lot of big files of me talking to Jake so it was a nuisance.  I give them
which is subject to change based on whether fall to shit in 6 months like webhosts like to do. (more…)
0
It's Fresh AND Easy!

Living in Las Vegas has changed my perception of the world and of grocery prices.  Last semester around March or April I saw a couple new stores spring up around my area of town called Fresh and Easy.  The nice bright green and white lights and simple lines drew me in. (more…)
(8)
OnGuard Beast Bike Lock/Chain
I just had my 4th bike stolen from my neighborhood in the last two years. This was the first lock/chain that forced the thief to take apart my fence to get it! Click here for a video of some stress-testing.
The local bike shop wanted $109 for it, but REI had them for $67. The bike was only $80 but I thought I would give it a go.
My legs are much stronger for having added the 9+lbs to every ride. My fence's substandard protection level was identified. This weekend, we dig the hole to sink a serious iron bike lock into the ground.
0
AT&T U-Verse
Ever since I moved into my apartment earlier this year, I have felt a lot of resentment towards my television. I know it's not my TVs fault that my apartment building has an exclusive deal with Time Warner, but after having DirecTV for 2 years, you would spoiled too. I have been completely miserable for months, enduring a dvr that would often only record the first minute of a scheduled show, and had terrible navigation on top of it. Last month we got a knock on our door, and it was a rep from AT&T. Our apartment building had switched from Time Warner, to AT&T! We now have AT&T U-Verse, which is so much better than Time Warner.
0
T-Mobile's MyTouch3g
I've had various phones through out the years, finally ending up on T-Mobile with the Sidekick for almost two years.  I was happy when my contract was up because I thought I'd make that giant leap to something like the iPhone or a more serious phone.  However, I found that the myTouch3g was coming out soon enough that it made me want to wait and see before making a serious commitment to switch phones.
And currently, I must say that I quite love my decision to go with the myTouch3g instead of the iPhone.  The screen's fanastically clear and responsive (99% of the time).  Sure, it doesn't have the multi-touch function but the advantage is I can currently use my phone with one hand instead of needing two to do somethings.  I priced comparable plans for both the iPhone and the myTouch3g and the myTouch3g was about $20 less a month for services, so that's a bonus of $240 a year, or since my plan is now $10 more than I was paying, I'm still saving $120 over the iPhone.  Not to mention, I have much better 3G coverage and reception in the places where I work and live compared to my iPhone using friends. (more…)
(1)
Daiya Cheese
Eating a vegan diet can provide many challenges, especially when you love food. After giving up meat at the age of 17, people always ask me if I miss eating meat. The answer is easily no. What I do miss is dairy. I went vegan about 7 years ago. I was an overweight vegetarian at the time living off of cheese fries and mozzarella sticks. The transition was really hard, but the instant weight loss was excellent motivation. I still found myself craving a cheese pizza, with yummy gooey cheese. I often found vegan cheese disappointing. It varied from rubbery to chalky, and vegan pizza was usually better off without any vegan cheese at all. Suddenly within the last few months, a new vegan cheese has appeared. I first heard about it when Cruzers pizza started using it in their vegan pizza. One try and I was sold. (more…)
(3)
A Review of a Review
Gather 'round kids, for today is a tale of a review of a review of a book.  A book that has spurred a crazy fandom that apparently call themselves Twihards.  Yes, I'm talking about Twilight.  Their level of dedication to the series is both fascinating and weird and almost inspired me to borrow the books to read and see what the deal was about.  But luckily for me, a very awesome gentleman by the name of Mark had decided to review the books, chapter by chapter for everyone.  Everyone can follow here through Twilight and into New Moon, which is the second book in the series.
(5)
Peopleofwalmart.com
I chose to review this website not only because it's hilarious but also because it is a perfect portrait of America. Totally fucked. Totally rad. If you have ever toured this country then you know the joy of the "day off" or "late night" Walmart run. Seeing it first hand. This site is awesome, it is the embodiment of everything that is wrong about our country (the lady dragging her kid) and at the same time awesome (old man with fake tits).

[click on images to make them bigger]
(5)
Roman Polanski: Wanted and Desired
Roman Polanski is back in the news after being arrested this weekend in Switzerland. I find myself a bit torn, not only because he directed some of the greatest movies I have seen, but also because I watched Roman Polanski: Wanted and Desired last year. The documentary looks at this famous case and brings out all sorts of facts that never seem to make it into the papers. Will it change your mind? Probably not, the facts are there, and he did what he did, but watching it might make you wonder if you would have fled the country too.
(13)
Paperless Ticketing – FTW???
Alright kids, it's time to talk seriously about methods to combat ye old scalpers of tickets.  The latest invention, outside of limiting tickets, is to go 'paperless'.  I put it in quotes because it can never hurt to print out your confirmation e-mail and take it with you.  The premise of paperless ticketing is you show up to your event with the credit card you bought the tickets with and your complete party, approach the entry and they'll swipe your card and validate your entry. This was what I was sort of expecting at the latest concerts I attended, however, what actually happened was different.
What really happened is you showed up and stood in one line in order to get your tickets, whereupon you showed your ID and tickets and wristbands were given to your entire party (which all had to be present at the same time) and then walked to stand in the line to get in.  So overall, not really much different than the pre-presented idea of what would occur for ticketing at these shows.  However, since I can't think of a better way to do a pro/con list, you'll find below the jump my list of pros/cons for this new type of ticketing. (more…)
0
San Francisco Summer
I thought I'd do a mini review of San Francisco.  I've never lived there except for this summer so I thought it would be a different take on it.
I've been getting a degree at UNLV for the past 2 years.  I finally graduate this year.  One of the things I was naïve about was calculating the culture of Las Vegas.  Maybe I was too naïve in thinking that a southwest state bordering California would be similar to California.  I was wrong.  Politics, people, and places were so different.  The glitz of the learning in Vegas had well worn off by the end of the first year.  I was never in Vegas to get in the scene of the strip, just to learn.  I remember thinking when I first moved there as I was cruising the strip, "I'm learning from the biggest and the best."  It sure is the biggest, but not the best.  In my property alone, I'm only 1 of 9,000 people.  The same company owns 8 other properties in Las Vegas. (more…)
(5)
Roseanne
I love watching TV a lot. As a kid I watched tons of sitcoms, but my absolute favorite was Roseanne. The Connor's were different than any other family I had seen on TV. Most of the families were beautiful upper middle class families with beautiful homes, beautiful children, and a happy little ending at the end of each 30 minute episode. My family didn't really resemble the Connor's either, but I was able to relate with their struggles a lot more than the typical family "problems" on other TV shows.
(1)
Wave Goodbye – NIN's Last Shows
I was torn about reviewing the shows, as I doubt I'll do that great of a job and I had already wanted to review the ticketing system they set up to discourage scalping.  However, after seeing the last 4 Nine Inch Nails shows in Los Angeles, I just couldn't not write about them.  Previous to these shows we all thought the NIN/JA tour that took place this Summer would be it for Trent Reznor and his band.  (more…)
0
Arcadia Publishing
Rating –
Upon moving to Sacramento again a couple of years back, I noticed that Arcadia Publishing had a book for pert' near every neighborhood around Sacramento proper. Their 'Then & Now', Images of America', and 'Images of Rail' series include wonderful titles on nearly everything I can think of in those topics.
The photographs are taken from historical societies, public collections and from the private collections of the people whose stories are told inside these charming releases. (more…)
(1)
Apples to Apples
My friends and I love to get together and play games. Rock Band nights are quite common, but we also like good old fashioned games. One game that we play quite often is Apples to Apples. The recommended limit of 10 players is often bypassed, and we usually end up with a very large group playing for hours and hours. Hilarity ensues, especially with the aid of alcoholic beverages.We started a game at 11pm one time and finished at 3am. The games can be as long or short as you like. (more…)
(3)
Moroccan Mint Tea
Once upon a time, I got to visit the magical land of Morocco for a day.  The day was spent walking around and going into lots of shops.  Most of these shops would offer you tea upon entering and we would accept the tea.  Now I'm not sure why we were drinking loads of hot tea on a June day, except for the fact that the tea was amazing.  It was a rich, minty wonderful drink that I've been looking to find something close since 2002.
The stores are briming with mint green tea choices right now.  Many of which I have tried and been disappointed with.  Out of all the trials, the closest winner is Stash Tea's Moroccan Mint Green Tea.  Is it perfect?  Nope but it comes closest in color, aromatics and taste.  The tea smells just like a freshly broken mint leaf which is wonderfully refreshing.  The smell is so good, I sometimes want to brew a cup just to smell it. Also, it has just a slight minty undertone that reminds me of chewing on fresh mint leaves but not so much that it leaves an over powering taste afterwards. (more…)
0
The East Village-NYC
I am writing this review from 24 stories up, in an apartment that overlooks the East River and the Lower East Side of Manhattan.  This is the last day I will have this view.
I happened to stumble onto this great apartment one day while talking to a friend about where I was then living, in the closet of a different friend's small Park Slope apartment in Brooklyn.  It was an actual closet, and I was sleeping on a leaky air mattress and things had to change. We were at a loud rock concert and he was explaining to me that he was in the process of relocating to the New Jersey shore to live with his girlfriend, but that he didn't want to give up his sweet rent controlled apartment in the village.  It was a great fit, he needed someone to sublet and I was in need of my own place. He asked, "What can you afford?" and I quickly yelled over the din of the band, "Ahhh, $500 a month" (which is really all I could afford) He smirked and said that that would be ok, for a couple of months, to see how it worked out. 9 months and one $300 a month rent increase later and I am sadly leaving this great part of Manhattan. (more…)
(5)
Spider-Woman, Agent of S.W.O.R.D. (motion comic)
Last year, in anticipation of the Watchmen movie, DC Comics released a "motion comic" adaptation of the original ground-breaking graphic novel. Trumpeted as kicking-off a new medium that would bring comics into the digital-distribution age, this adaptation made scans of the original artwork look more alive by giving motion to some graphic elements, creating "camera" movements and adding sound. The Watchmen Motion Comic garnered positive responses, inspiring DC to adapt a few more of their properties into motion comics.
Marvel Comics has now followed suit with their first original motion comic: Spider-Woman, Agent of S.W.O.R.D. (more…)
0
Green Day Live @ The Forum
So this is my second Green Day review this year. My first one was of the band's most recent album 21st Century Breakdown from this past May. Well, fast forward several months to last night at the Great Western Forum in Los Angeles, California and we have the setting for today's review.
For about a couple weeks prior to the show I'd been hearing that Green Day was belting out 3 hour long setlists every night and even throwing in a decent sized amount of mid-nineties gems. While the prospect of hearing "Welcome To Paradise" live again (it had been unfairly removed from the setlist from their American Idiot tours) was appealing, I was a bit weary. Four years ago I would have been super stoked to know I'd be seeing Green Day play three hours worth of material but now I was afraid that I'd be taking a bathroom break while one of my favorite bands performed. All my fears were put to rest, however, once the first chord was strummed. (more…)
(6)
Electroma
Efrem's recent Tron post reminded how much I loved Daft Punk and subsequently reminded me of their film Electroma, which is where this still comes from. I really enjoyed the film despite the lack of Daft Punk's own music and also loved how Kubrick-esque it felt to me. Plot-wise, the film sees the Daft Punk robots living in a robot-filled world while attempting to become human and ultimately failing to do so. It's a pretty simple plot, but it's clear Daft Punk a deeper underlying message in mind. I feel this message was that having emotion isn't necessarily exclusive to humans, which is kind of in line with Daft Punk's last album Human After All and possibly Daft Punk in general. (more…)
0
Bella
I've had the DVD for Bella sitting on my shelf for almost a year. I had heard great things about it but I knew it would be an emotional movie to watch, so I kept putting it off. I finally saw it last week, and I must say that it did bring me to tears. The movie is about a man named Jose, who works as the head chef in his brothers restaurant. The beginning of the movie shows a flashback of him, well dressed, and on his way to sign a soccer contract. Life was good for him, he seemed happy and had the world at his feet. Then the film shows him in the present, and you can tell something went wrong at some point. He is a quiet character with full facial hair, very depressed looking and very unlike the character in the beginning. One of the waitresses, Nina, shows up late to work one morning and gets fired by Jose's brother. Jose could sense something was wrong and decided to go after her. She confesses that she is pregnant, and has been dealing with morning sickness which has caused her to be late a few times. Jose decides to spend the day with her and be a much needed friend to Nina. They take a trip to visit his parents where he reveals to her the moment that changed his life.
0
Schick Quattro for Women
One day I decided I needed a new razor, so I read some reviews on-line and decided to try the Schick Quattro for Women.  I wasn't really unhappy with my Bic Soleil, I just wanted to try something new.  I've used the Bic's forever out of habit but now, now was the time for change.
(8)
Mad Men Season 3 Premiere
All good things come to an end. Or, do they?
The Season 3 premier of AMC's hit television drama Mad Men aired last night. Without giving too much away I would like to go over some of the finer points of the episode, which at times left me excited for the season, and other times left me feeling flat.
This show, which has been the darling of critics for the past 2 years, has finally come into it's full enormity.  Glitzy ad campaigns, Banana Republic style competitions, Jon Hamm on SNL, scream of the shows inherent worth for viewership.  There is no denying that this is a good show. What happened in the first episode of this season however left me feeling like the show is feeling self-conscious, aware of its style and worth, but uneasy where to go. (more…)
(5)
Julie & Julia / G.I. Joe: The Rise of Cobra
My regular review day is every other Tuesday, but I've been negligent lately. I had a bit of time to write a two-for-one today, and figured hey, better late (and on the wrong day) than never.
Julie & Julia
I've been kind of obsessed with food lately (at least in theory; blame Michael Pollan). Otherwise, I might not have been so eager to see a movie about cooking. I'm glad things worked out the way they did, though, because Julie & Julia– a film based on a book based on a blog based on another book– is worth seeing. (more…)
(2)
La Moustache
I saw this movie a few months ago, and I noticed they've been playing it on IFC lately. I've actually seen this film twice. The first time simply because it was in French, and I will watch anything if it's in French, and the second time because I was so confused after the first time, I was hoping I would understand it a bit better. Well, the second time didn't resolve much, so here I am reviewing this movie in hopes that someone here has seen it and can shed some light upon it.
(4)
William Burroughs – Naked Scientology
I will wrap up the Prince Reviews next Friday – but for now…the entire text of Naked Scientology. (
)
William Burroughs was an early Scientologist who later renounced it in this wonderfully cutting book. In my own research, I have found that Dianetics and Scientology do include helpful concepts. This is not that shocking as anyone can steal helpful concepts for integration into any system. Granted, some of 'Naked Scientology's' Viet Nam-era references are lost on many of us, but no harm done.
So, the book, she is a winner…but the Scientologists…I find them backwards sickos…like the creators of Manbabies!
(3)
Dexter
I know that I am way late on this one, but I recently started watching Dexter. My cable company is currently offering the first three seasons of Dexter on demand and I am fully taking advantage of it. After years of hearing about how great this show is, I finally decided to give it a chance and started on the first season. I was instantly hooked. I watched all 12 episodes in about 3 weeks, and then moved on to season 2. I had the house to myself for an entire weekend recently and spent the entire weekend watching season 2. Twelve hours of Dexter might seem like a lot to spread over only three days, but I was so drawn in by the story line, I couldn't help myself. I am currently on Season 3, about 4 episodes in. Season 3 hasn't been as exciting as the first two so far, but I keep hearing it picks up. Even though it appears to have a slow start, season 3 is still quite interesting and is still more exciting than your average show. I will be all caught up by the time season 4 rolls around this September.
(8)
Pompeii and the Roman Villa – LACMA
Ever since reading about ancient Roman/Greek civilization in classes throughout high school, I've been fascinated by the period.  One of the major events that helped shaped the period was the eruption of Mount Vesuvius.   Pompeii, Herculaneum and other cities around the Bay of Naples were completely wiped out in this one single event in 79AD.  Since the late 18th century, excavations have taken place and given us a frozen picture of what life was like at the time of the explosion.
Currently, the Los Angeles County Museum of Art (LACMA) is housing an exhibit of some of the items from these excavations until October 4th.  With the admission fee of $25, you get the audio headset complimentary, as well as entry into rest of the museum's current exhibits.  Also, you can take your ticket stub to the Getty Villa (which is designed to look like the Villa of Papyri from Herculaneum) to view their exhibits when you get there, instead of making the required advanced reservation. (more…)
(5)
Francis Bacon Retrospective at the Met in NYC
I recently attended the Francis Bacon retrospective at the Metropolitan Museum of Art in New York City.  I have been a fan of Bacon's work for years and was pleased at the breadth and scope of the exhibit.
Not to be confused with the English philosopher Sir Francis Bacon  (1561-1626), Francis Bacon (1909-1992) was an Irish painter most noted for his use of macabre figures caged in nightmarish poses and post-war apocalyptic subjects.
I have viewed many of Bacon's singular paintings in retrospectives of modern collections of varied British and American post war artists, but never have I seen such a comprehensive retrospective of just his work.  65 painting, and another 65 archival pieces fill the gallery space bringing new life and a near complete reflection of the artists celebrated career. (more…)
(4)
Melatonin
As a kid I never had a set bedtime, and don't remember my parents enforcing anything like it. I rarely go to be before 2am, and going to bed before midnight just seems ridiculously early to me. I have a normal 8-5 job, Monday-Friday that I've worked at for a few years, and I still haven't adjusted to a normal sleep pattern. It's become more or a problem recently, with me often going to bed between 3-3:30 am, leaving me with less than three hours of sleep a night. After getting sick for an entire month I decided I needed to get more rest somehow. I have an addictive personality, and have always been afraid of sleeping pills. A friend of mine suggested taking melatonin. After reading up on it a bit I decided to give it a try.
It's pretty inexpensive and sold over the counter. It's a natural occurring hormone in the body and not considered a drug by the FDA. It's not addictive, and seems to have no short term use side effects. It actually seems to have a lot of benefits besides helping you sleep. (more…)
(5)
Prince – Part IV
The fourth in a series.  Parts I, II, and III will whet your appetite for more, I'm sure…
Sign o' The Times- (
)   March 20 is a day notable for the births of Japanese composer Kan Ishii, British guitarist Eric Clapton and blues musician Sonny Boy Williamson as well as the release date (in 1987) of "Sign o' The Times". The double-album is almost like some insanely funky blend of the aforementioned three musical legends.
Over the course of these 16 songs, Prince (recording primarily alone once again) finds a comfortable groove between the polar ends of his previous works. (more…)
(2)
Harry Potter and the Half-Blood Prince
I understand that I am probably biased when it comes to anything involving Harry Potter, but I will try to rate this movie fairly. The release date was pushed back months back after the film was finished, leaving a lot of fans really upset last fall, but I finally got to watch after much anticipation. It is clear in the beginning that the mood is different for this movie, it is a bit darker. The wizarding world finally knows that Voldemort has returned, and all sorts of terrible things begin to happen everywhere, with the death tolls for both humans and wizards quickly climbing. Nonetheless, another school year begins at Hogwarts, and everyone is another year older. The movie quickly becomes quite lighthearted as the students start noticing each other in a more romantic way.
(2)
Turner Classic Movies
I consider myself a huge movie fan. There is nothing I love more than going to the movies, or sitting at home and watching a great film. One of my favorite channels is Turner Classic Movies. I feel like my movie knowledge and experience would not be what it is without this channel. Not only do they show really great classic films, but they do so without commercial interruptions, and they also provide you with trivia about the movie and people. This channel is responsible for my love of Cary Grant, Carole Lombard and so many amazing stars of the past. Starting in August they will begin a month long tribute to many classic stars. They call it Summer under the Stars. Each day in August is devoted to one of the top classic movie stars, and they will be showing their movies all day. This is why I love TCM. They really seem to celebrate movie watching instead of just filling a time slot. They even created new movie posters for some of the movies featured. They have a great website as well, full of information. I usually go through their schedule about once a week and set my DVR to record my favorite movies. If you love classic movies, or just movies in general, I highly recommend checking TCM out. Their schedule is always online as well as info about upcoming events on their channel. TCM gets
.
Click here to go to their site.
Click here to download a PDF schedule of Summer Under the Stars.
Click here to view the movie posters for Summer Under the Stars.
(1)
Prince – Part III
If you are just joining this party in progress, get caught up by checking parts I and II…
Around The World In a Day – (
)  After the juggernaut that was 'Purple Rain', Prince fans waited excitedly for the next offering. The good news was that he was still working with The Revolution, but beyond that it was truly impossible to predict where he would be taking us. (more…)
(4)
Paris, Je t'aime
I was excited to see this move over the weekend because I have been wanting to see it for a while. It is a film that is made up of 18 short vignettes, each a love story, and each directed by a different director. If you have ADD this is the perfect movie for you. The stories range from being sweet and lighthearted, to absolutely heartbreaking. There is even a story involving a vampire which is always a plus for the closet goth in me. Although it is set in Paris, not all the stories are in French, there are a few in English as well. There are a lot of familiar faces in this movie, Elijah Wood, Natalie Portman, Nick Nolte, Bob Hoskins, Gena Rowlands, Steve Buscemi, Willem Dafoe, and Maggie Gylenhaal to name a few. It's difficult to write and rate a movie like this, but I will say I enjoyed it a lot. The stories each depict a different type of love, not all romantic, and all in different phases. I won't go through each story individually because it would take too long. It's also interesting to see Paris through the eyes of each director. Some completely played up that it was set in Paris, while others didn't even acknowledge it. I would definitely recommend this movie to anyone and I'm going to give this movie
(1)
Not Smoking
Right Now:
A Minute Ago:
A Minute from Now:
A Minute After That:
Et cetera, ad infinitum.
(Please excuse the brevity.)
(2)
Cemetery Screenings
One of my favorite summer activities here in LA has to be the Cemetery Screenings at the Hollywood Forever cemetery. The warm LA weather makes this a perfect evening activity, especially if you're a movie lover. Every Saturday Cinespia shows a movie on the wall of the Hollywood Mortuary inside the cemetery. The "screen" is surrounded by a large grassy area, where people gather on beach chairs and picnic blankets to watch the screening. You are allowed to bring food and alcohol, so everyone usually packs a nice picnic to enjoy during the movie. (more…)
(6)
Prince – Part II
It's official, Prince is the last man standing in the clash of the '80s pop-funk titans. Rumor has it that he needs two new hips, but I'll take that over a deadly dope addiction any day. If you missed last week's reviews, they are here. And I continue…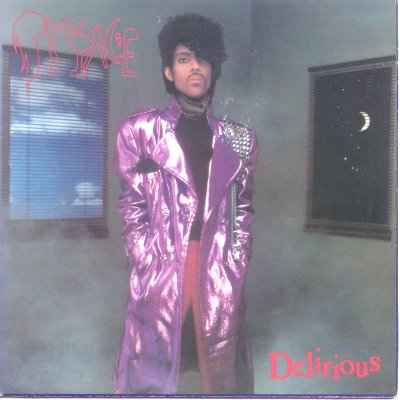 Controversy – (
)  This album is a great document of the early Reagan years. It is steeped in Cold War paranoia. So, it is on this album that Prince's personal goes political. The perspective begins to move from a twisted childhood obsession with the physical body and it's acts to the ways in which the external world responds to same. (more…)
(2)
The Sims 3
Usually when I tell someone that I play the Sims, they either laugh at me, love the game, or ask what it's about. I am about to shamelessly nerd out on you guys right now, so please be kind. I got my first computer in 1999, and bought the first version of the Sims when it was released in 2000. My sister and I installed the game not really knowing much about it and started playing. Five minutes later our entire family had burned in a fire after one Sim tried to prepare a meal. Nine years later we now know that a Sim needs to learn cooking skills, and have a smoke detector in the kitchen before cooking. I could probably do the math, but I might slit my wrists if I knew how much money I spent on this franchise. I purchased every single expansion, and when the Sims 2 came out, I started over and bought all the expansions as well. A few weeks ago the Sims 3 came out. I finally managed to scrape up some change together to purchase the game and bought it last week.
(more…)
(6)
Rock Springs, Wyoming
"Don't worry, it'll be fun," Tina said, sensing my concern.
We were in Kansas City, about to embark on a thirty-six-hour tour bus ride to San Francisco. The drive was to be broken up into two legs, so that the bus driver could get some sleep in the middle of the long haul. This meant we'd have a ten-hour mid-day stopover somewhere halfway between K.C. and S.F. My geography knowledge conspired with my math skills to give me an uneasy feeling about where this stopover take place.
"We're stopping at a city in Wyoming. I haven't ever heard of it, but it's a real city," Tina went on.
A real city? In Wyoming, which is hardly even a real state?
"It'll be fun," she repeated. I still had my doubts.
Having traveled along Interstate 80 many times, to me Wyoming is a four hundred mile-wide test of endurance.  (more…)
(26)
Prince – Part I
This year marks the 25th anniversary of the release of Purple Rain, the movie and the soundtrack.
I thought maybe you'd appreciate a quick rundown of what I know about the li'l fella's career…album by album. Maybe you wouldn't…but if you wanna hear it, here it goes.
For You – (
)  "With love, sincerity and dearest care…my life with you I share…"  So began the recorded career.  This album is a surprising reminder of the prevalence of disco in the late '70s. Even a proto-genius, dwellin' in tha lab was bound to be bubbling with the stuff. The melodies are bright and competent. The tunes are head-boppingly professional. 'I'm Yours' is the first real guitar workout, but tends toward the very noodly. Overall, a cute album. Not bad for a 19 year old! (more…)
(2)
Google's "I'm Feeling Lucky" button

Google's "I'm Feeling Lucky" button is something that I have always been interested in but have never utilized, until today.
I am basing this review on how good the results are when using this button. Basically, if I like what I see, I'm going to give it a higher score than if I don't like what I see or I find it to be BOORRRR-rrriiiiing (as we say in the biz.)
Ok so here it goes:
Search term #1: "Beth"
Result: YouTube – Kiss "Beth" – Live
Search Term #2: "Control yourself"
Result: Science Blog: How to perfectly control yourself

Search Term #3: "Crybag"
Result: Flickr – Tags: crybag
(Which leads to this photo).
(more…)
(5)
My Man Godfrey
This comedy is one of my favorite movies of all time. First released in 1936, it stars my favorite actress Carole Lombard, who plays Irene, and William Powell, who plays Godfrey. The movie starts off at a junkyard, where two very wealthy high society sisters arrive in a hurry due to a scavenger hunt.The next item on their list happens to be a Forgotten Man, which back in those days meant a homeless man. Irene's sister Cornelia finds approaches the first man she sees, and offers him money to go back with her to the scavenger hunt at the Waldorf-Ritz hotel. Cornelia is very rude and ends up being pushed onto the ground into an ash-pile. Irene can't stop herself from laughing, and convinces Godfrey to go back with her to win the scavenger hunt.
(2)
Mint.com
I'll be moving soon and my rent at my new place will be twice what it is now.  Don't cry for me though, I do alright and don't have any debt.  But moving does mean that I have to adopt a grown up attitude towards money.  I can't just spend my paychecks on lollipops anymore, I have to keep track of it.
I figured since computers make everything else easier they should make keeping my money straight easier also so I looked for some kind of free solution.  At first I was just going to use a spreadsheet to keep track of what I spent, then I looked at Buddi and other open source budget applications.  Finally I stumbled across Mint.com (stumbled is kind of a generous description cause really what happened is I searched on google for something like "financial management me not want pay" and they had bought an ad for that search.
Mint.com is no joke.  The way it works is you enter all of your bank accounts, stock brokerage accounts, debts, credit cards and everything else in there and then they communicate with those accounts and pull all the information out.  Then they show you what you spend money on and break it up into categories.  For example they knew that when I paid for dinner with a credit card that it should be categorized as "restaurants". (more…)
(9)
Karen O
Today I want to review my ultimate girl crush Karen O, lead singer of the Yeah Yeah Yeah's. When I think of a rock star, Karen O comes to mind. When I watch her I feel like a 15 year old girl looking up to her idol. Her outrageous style, her presence and her super happy smile just take my breath away. I've been following them since I got their first self-titled ep in 2001. I remember hearing her voice for the first time, I was in the car with my best friend and she simply said "you have to hear this". Her wild screams on Art Star made me instantly love her. Whether it's her singing, or her fashion sense, she just doesn't hold back and does what she wants. She always looks like she's having more fun than most people I know, so she must be doing something right. Karen O gets
stars. I am truly mesmerized by her whenever I watch videos or footage. I doubt that there is anyone here who hasn't listened to them, but I just wanted to express my complete admiration for her.
(4)
Converse Skidgrip
Last week we looked at the Adidas Rod Laver, a sneaker that's pretty much perfect but is always on the verge of being discontinued by its manufacturer because they're incompetent.  This morning we're going to look at a similar case.  The blue Converse Skid Grip Unisex Slip Ons (pictured on the left) aren't going to be improved on, but clicking on the Amazon link will reveal that they're only available in Mens size 11 or higher.  That's because they've been discontinued.
Try looking for them sometime and you'll see they haven't all been discontinued, just the solid color ones that don't have skulls on them, don't glow in the dark, don't have a band's name on them, a cartoon animal, an animated gif, a thunderstorm.
I'm an adult, but I prefer wearing sneakers to grown man shoes.  By only making clown version of their shoes, Converse is cutting off the market of adults who don't want to wear wing-tips.  I'd like to go my whole life without putting on a pair of Oxfords.
With these blue canvas Converse, I'd be able to.  They don't kill your feet and back like regular Converse do, and they're properly sized unlike the equivalent Vans slip ons.  Imagine if the only Snickers bar you could get was one that had cotton balls stuffed into it, that's what Converse did.
I just want a shoe that is one color (two, if you count the white sole).  Why is that such a problem?  Why do shoes have to be so overdesigned?  It's shameful.  Seeing this perfectly good designed ruined like this is like seeing your high school sweetheart in the Mendocino County Sherriff's Dept booking photos (this hasn't happened to me, but I don't check every week).

Converse Skid Grip slip-ons in solid colors
(would be higher but they're hard to keep clean)

Converse Skid Grip slip-ons with stupid designs
  (a mockery, a sham, a disgrace, an embarassment, a stain)

(3)
Mrs. Meyer's Clean Day Aromatherapeutic Household Cleaners
I am not big on aromatherapy. The old lady loves scented candles and whatnot. I generally don't care. I like cleaning products that clean, though. If they happen to smell wonderful, then so be it.
If my hankering for simple cleaning products causes me to purchase biodegradable soaps which are never tested on animals and made with natural essential oils…well, fine. Function, people. Function.
The best thing is when we find it dirt cheap at Grocery Outlet, where I am shopping anyway. Oh lordamighty I get happy when that happens. It's like the planet is saving itself! Count me in for a buck-fiddy.
I am glad to wash dishes more often when using Basil Dish Soap. I know…crazy! I also like that the company founder is from a marketing background and the branding is highly straightforward.
I rate this product line
(1)
TJ's: A Midsummer Night's Cream
Changes in the weather play nasty with the skin on my hands in ways that no one should ever have to deal with. To keep my hands from looking like those of an 80 year old woman, I use a great deal of hand lotion. I carry a few travel-sized bottles in my purse, keep it in my nightstand and have a big bottle of it on my desk at work. I have been in search of a cream or lotion that works well, doesn't break the bank and won't leave greasy streaks all over my keyboard, papers and coffee mug.
Trader Joe's A Midsummer Night's Cream, Extra Dry Formula gets an A in all of the desired categories and it has a pretty clever name. For you ultra-do-gooder's out there, it is cruelty free, meaning it's isn't made with animal by-products and no animal-testing is employed during its creation.
All this and it only costs about 3 bucks. Sweet.

(14)

Minneapolis, Minnesota
Minneapolis is sort of unremarkable as a city, but I still like it. I've only got two major complaints, which I might as well get out of the way: 1) People don't generally talk like William H. Macy in the movie Fargo; and 2) I've never seen Prince there.
I suppose it's unfair to judge a city by it's failure to live up to a Hollywood stereotype, so I'm working on getting over my first issue. The second issue has been mediated by the occasional visit to First Avenue, the venue  where Purple Rain was shot way back in 1984 (which, as a friend of mine noted, was "coincidentally the last time it was cleaned"). If you can't see the Artist, at least you can walk around the place pretending to be him. (more…)
(2)
Adidas Rod Laver
The Rod Laver is really something. As a wide-footed American, I have a lot of problems with sneakers, they'll often be too narrow. Adidas fit perfectly. Adidas stumbled onto the perfect design for a shoe years ago when they made the Rod Laver. Every few years they try to cancel it because they are dumb. Adidas employs a dozen dozen designers (gross!) all working on new shoe designs. I have no idea why they don't just stick with the designs that have proven to be successful and save all the money they pay to the designers.
For the last few years, the Hacky Sack players have been lobbying Adidas to keep the Rod Laver in production, cause it's the best shoe for their sport. That's why I'll never talk bad about Hacky Sack players, cause I'd be barefoot without them. If you see me somewhere and I have another shoe on besides the Rod Laver, it's because something went wrong.
Not long ago they cancelled the leather ones, so you can only get mesh. This is bad because the mesh is harder to keep clean.  To me the Rod Laver is proof something perfect can be created by imperfect people.
mesh Rod Laver

leather Rod Laver (RIP – write your congressman!)

hemp/gunmetal/bakelite/wool Rod Laver
(5)
Teen Spirit Sweet Strawberry
Armpits usually have negative connotations connected to them. However, when I think of my armpits, a smile usually appears on my face, and I start thinking of a way I can discreetly catch a quick sniff. As a matter of fact, I have smelled my underarms at least 3 times while writing these first three sentences of my review. I started using Teen Spirit Sweet Strawberry deodorant/antiperspirant by Lady Speed Stick a few years ago. A friend mentioned that she was having trouble finding it, and it was her favorite kind of deodorant. A few months later I happened across it at the store and decided to give it a try. The fresh smell of strawberries was irresistible! I was surprised at how addicting the smell was and found myself smelling my underarms whenever I applied it. I recommended it to a friend, who thought I was crazy after I went on about how good my pits smelled, but a few days later she texted me to tell me that she loved it as well. I have gotten in cars with people who commented on how good I smelled and ask me what perfume I was wearing. Even better, it is really inexpensive, usually under two bucks. It's downfall? I wouldn't recommend this as a heavy duty/going to the gym deodorant. I also wouldn't use it when wearing that little black dress. It goes on clear, but can still leave a bit of build up on clothes. Sometimes when I get chased by bees, I have to wonder if the sweet smell emanating from under my arms is making me a target. It's great as a regular everyday deodorant/antiperspirant. It just smells good and has no extra bells and whistles like fancier brands. It won't moisturize or slow the growth of your hair or anything, it will just make you smell delicious.
(6)
Collapse: How Societies Choose to Fail or Succeed by Jared Diamond
In this era of An Inconvenient Truth, it can be hard to open a newspaper or turn on the news without being reminded of our own unsure future. Be it the economic death-throes of Detroit, the forest fires in California, piracy on the high seas, the wars we fight in the Middle East (and those that others fight but we overlook in a dozen developing nations), or worldwide changes in climate , the fact that humankind is facing a phalanx of diverse but interrelated threats is unavoidable.
If you're sick or hearing this kind of stuff, you might think Jared Diamond's Collapse: How Societies Choose to Fail or Succeed probably isn't for you. But you might be wrong. While the intention of the book is to make you aware of  environmental problems that could lead to societal collapse– a subject about which you (a sophisticated, savvy individual) are already knowledgeable and don't need to be lectured– the route that Diamond takes to get to that point is frequently fascinating. His argument is presented by way of comparative analysis between a number of societies– historical and modern– that met with, or narrowly escaped, failure. (more…)
0
Fake Cancer
I've heard lately about people who fake diseases so as to get sympathy out of people.  Ferris Bueller got to stay home from school by doing this, Magic got out of playing against John Stockton for a few years, etc.
Kari Ferrell, for example, used fake cancer to get money out of people.  She even sent out pictures of herself in the hospital.  Here's one:
The picture is great.  I love the "I'm dying of pretend cancer" on her face.  I bet under her keffiyeh/shawl thing she's laughing and then whoever took the picture asked "what's wrong?" and she said "I'm coughing up blood, I need to stay strong, don't worry about me, your support gives me strength".  People would send her emails like "where is my money?" and she'd just send them this pic and they'd leave her alone.
There's also Dannille Vanderpool, who went so far as to shave her head to have more realistic fake cancer.  The best detail of her story is her shaved head peering out of the window at her friend, knowing the gig was up.  Imagine seeing people with terminal cancer and feeling so jealous of them that you'd pretend to be in their shoes.
I'm going to start suffering from fake illnesses.  If anyone asks me for anything I don't want to do, I'll daintily cough blood into a napkin like in first act of La Boheme.  Joe suggested fake-Priapism but I think fake-Restless Leg Syndrome is the way to go.  Keep your eyes peeled for the donation link I'm going to put on this page to overcome RLS.
Fake Diseases get
(11)
Have'a Corn Chips
My sister introduced me to this delicious snack a few years ago. She went on about Have'a Corn Chips, almost to the point of obsession. The whole time I'm thinking "They are corn chips. How good can they be?" Finally I bought a bag, and took a bite. They were pretty good, but I couldn't understand why my sister obsessed over them. I had a few chips and tried to put the bag aside, but before I knew it the whole bag was gone. A few simple vegan ingredients make up this simple but delicious treat, corn, soybean oil, soy sauce, and a dash of lime. These chips are simply irresistible and highly addicting. They are hands down my favorite chip ever. I recently tried to enjoy some with a big bowl of guacamole, but found myself bypassing the guacamole altogether, because I couldn't enjoy the flavor of the chips as much. They aren't too salty or oily, and the flavor of the soy sauce makes them kind of savory. I usually only find them in nicer grocery stores, and when I do find them I buy a few bags so that I may enjoy them for days and days. There is another brand that makes a similar chip called Cabo Chips, but they are thicker and I don't enjoy them as much. Have'a Corn Chips gets
(7)
San Francisco Ghost Hunt Walking Tour
I'm pretty skeptical about ghosts, but I can't say I'm an unrelenting non-believer. For example, I still believe my mother's stories of the supernatural phenomena that she experienced when I was just a baby. I realize that there's much we don't know about the universe, and think that maybe someday we'll gain scientific knowledge that confirms experiences ascribed to hauntings as, in fact, something close to just that.
I suppose I can be filed under "Wants to (but Generally Doesn't) Believe". My girlfriend, on the other hand, belongs in the "Loves to Believe" category. She's had a few supernatural experiences herself. She listens intently to anyone else's ghost stories. She religiously follows the Sci-Fi Channel's Ghost Hunters show (adhering, to her credit, to their "debunk first" philosophy). She even owns an EMF Sensor (granted, it was a gift). Because she loves this stuff so much– and because I love her– I offered no resistance when she suggested we take the San Francisco Ghost Hunt Walking Tour. To be honest, I was a little curious myself. (more…)
(8)
Peyton Place
I promise this will be my last movie review for the rest of the month. Today I am reviewing Peyton Place. It was released in 1957 and was based on a bestselling novel written the year before. If you enjoy soap opera type drama, and scandal, then this is the movie for you. The movie takes place in a small town in New England, where everything seems as perfect as it can be. It reminds me a lot of Mayberry, where everyone is happy and all the children have rosy cheeks. As the movie progresses, you soon realize that the town has a very dark side
(more…)
0
Orlando, Florida
I've been to Orlando a dozen times and can muster up only two positive memories of the place. One involves a night out dancing, but my fun that night probably had more to do with me, my friends and "Wake Me Up Before You Go-Go" than it did with any favorable attributes of the city. The other positive memory is of seeing The Baroness.
Nearly half of my time spent in Orland has been at Universal Resort, so the focus of my review will be on that family-friendly destination (I've also done some time at the Walt Disney World Resort, so rest assured that my knowledge is complete). If you're looking for a review of the rides there, you won't find it here because I don't have enough patience or endurance to stand in a long line in the Florida heat. That, by the way, gets to the first and biggest mark against Orlando: it's in Florida, which comes with a heat-and-humidity factor that makes even the most leisurely stroll feel like hard labor; and which is also full of Floridians, an element that certainly doesn't help the overall feel of the place.* (more…)
0
Green Day – 21st Century Breakdown
As much as I loved Green Day's American Idiot, the album left me asking what direction the band was going in next and how were they going to top such a critically and commercially successful album again. It was a total shock to me when they were finally able to eclipse the success of Dookie from 10 years prior, so I figured they would just set their careers into cruise control from here on out.
And was I ever wrong.
21st Century Breakdown, Green Day's post-Bush follow-up to 2004′s American Idiot, easily surpassed my expectations upon first listen. Immediately, 21st sounded much more focused and daring than Idiot. It was almost as if the band was carefully testing the rock opera waters with Idiot and finally decided to take the plunge with 21st. (more…)
(2)
Ukiah Valley Television – The Blast
My buddie ABE has been putting this site together for some time now. I'm not sure if this thing is ready for prime-time exactly, but I have noticed that it is updated more frequently than before. You can enjoy HD footage of exciting Ukiah Valley News. Tell them Dirty Dan sent you.
This is very timely as the stupid Daily Journal now wants me to pay half a buck to look at their dumbass online edition.
Check it out and tell me which story is your favorite.
I am giving it a
but imagine it could be a five when the kinks are worked out.
(3)
Jet Blue Airways
I have been jet-setting around for work and have used several carriers over the past few months. I have found Jet Blue to be the best for: in-flight experience, best terminals, comfort and value.
Extra leg space?………….Sure, thanks!
Friendly service?………….Ok, sign me up!
Totally free movies?……..Oh, you betcha!
Incidentally, half of the tv's in the back of each seat weren't working. My original one was malfunctioning, but I got to move to the front row and sit with no one beside me, even MORE leg room and all the direct tv, PPV movies and XM radio I could devour. I love Jet Blue. But because half of it's techno-fun-entertainment-devices weren't working, they get:
(7)
6ixtynin9
I don't know about you, but if I'm browsing my TV menu, and there is a movie titled 6ixtynin9, I'm going to read what the movie is about. Oddly enough, it had nothing to do with sex, but instead was a comedy involving some stolen money. It sounded interesting enough, so I recorded it on my DVR. The movie turned out to be really good, and had it's funny moments. It is a film from Thailand that was originally released there in 1999, and then released in the US in 2005. Unless you are annoyed by subtitles, then I suggest you check this movie out.
The movie centers around Tum, a young woman who suddenly loses her much needed job. Her thoughts quickly turn to suicide when she suddenly finds a mysterious package in front of her door. The package contained a lot of much needed money, and after a quick deliberation she decides to keep it. Soon after, gangsters start showing up wanting their money back, and hilarity ensues as she tries to cover her tracks. The bodies quickly start piling up, and she quickly regrets trying to keep the money. As she buries her self deeper into trouble, you can't help but wonder how she will ever resolve her situation. The movie is quite thrilling, with a few moments that keep you on the edge of your seat. The movie is funny, and has a few bloody scenes as well. If you happen to find this movie, you should definitely give it a chance. I'm giving it
stars. It didn't get a five, because the comedy was funny, but not hilarious. Still, I enjoyed this movie a lot, and I hope to find it to add to my collection.
0
Nashville, Tennessee
I've been to Nashville four or five times, but never saw much more of it than a handful of concert halls, the grubby burger joint that supposedly (and oddly) inspired Jimmy Buffett's song "Cheeseburger In Paradise" and the downtown Renaissance Hotel. That last location happens to have been the venue for one of the most incredible experiences of my life, but we'll get to that later.
This weekend, I spent a couple of days in "Music City, U.S.A." (its official unofficial name) and had the opportunity to see a little bit more of it. Most of my time spent at the Ryman Auditorium (aka "The Mother Church of Country Music"), a hundred-and-twenty-year-old National Historic Landmark that was originally built as a church, later became the home of the Grand Ole Opry and is now a world-famous venue/museum. Halfway up the Ryman's lobby staircase, there's a painting that depicts its early years during a time of horse-drawn carriages and bowler hats. I was delighted when I discovered, in the details of the painting, the portrayal of a boy performing my favorite bygone past-time: pushing a hoop with a stick. Not long after that, I found an Indian Head penny from 1902, which was when boys still pushed hoops with sticks. (more…)
(1)
Church's Chicken
This weekend I went to Church's Chicken for the first time.  I was in the middle of an epic Sports weekend at Smith's house in Oakland.  We saw the Kentucky Derby, game 7 of the Celtics-Bulls series and the Pacquiao-Hatton fight.  I weighed carefullty whether to go to Popeye's or Church's.  I had to decide if I was always going to stick with the familiar or if I was going to venture out into the world.  I figured that it would be wrong to stay huddled in ignorance any longer so I went into Church's even though I love Popeye's, will take a date there, have claimed that it's healthy and would accept Popeye's biscuits as currency. I wish Church's didn't exist.  It ruined me inside.  I don't want to go into detail but I was in a state that precluded any happiness for hours after eating.  Part of that was probably because in addition to the chicken I ate, I ordered some small barbecue sandwiches because the guy in front of me in line vouched for them.  Don't try to tell me I'm wrong when I give Church's
and those two stars are just because the biscuit was sweetened with honey and the chicken itself was ok. The lessons I learned were: 1.  Don't ever try anything new. 2.  Don't take advice from the guy in front of you ever. 3.  Don't eat sandwiches where it's not clear what kind of meat is used.
(5)
Grocery Outlet
I am starting to lose track after so many contributions, but do not believe that I have reviewed the Grocery Outlet here yet.
It's surprising, really. I love love love GO.
I used to buy all of my Chuck Taylors at the Canned Goods store across the creek from my house when I was a teenager. Yes, I just said that. They had irregulars, which usually meant that there was a wiggle in the painted black stripe on the rubber or that the 'All Star' insignia was drippy or whatever. But they were $9 a pair! I had them in every color and would mix and match, spray paint them (mirror silver each day before school), share them with friends, etc. (more…)
(1)
CoverGirl Outlast Lipstain (Feutre à lèvres)
For this week's cosmetic review, I chose new CoverGirl Outlast Lipstain in Sassy Mauve (420).
Here are the things I look for in a lipstain:
1) Sheer Natural looking coverage
2) Lasting stay
3) Won't dry out my lips
Basically, I want a "I-just-ate-a-popsicle" or "I-just-made-out-with-my-boyfriend" look. Not a heavily painted, precision lined clown mouth. And I want it to stay put.
Outlast Lipstain provides the look that I want, but not exactly the staying power I expected. However, I think I still need to evaluate it a few more days and maybe put it through a few more tests.
My rating [at first blush]
(4)
Achewood
32 Achewood Court. To some it may look like a normal address, but to many like myself, it is the home of Phillippe, Mr. Bear, and Téodor. Achewood is a web comic written by Chris Onstad, and he has been writing it daily since 2001. The large cast of characters also includes Ray, Lyle, Roast Beef, Pat, and Molly. My friend introduced me to this web comic years ago and it has since become my home page.
(more…)
(2)
Bellingham, Washington
In February of 1974, I was born under mysterious circumstances in the seaside town of Bellingham, Washington. The circumstances are mysterious, at least to me, because my parents never lived in Bellingham. They lived in Mt. Vernon, some thirty miles away. I learned this bit of personal history recently, from my mother, who explained the situation like this: "Your dad didn't want to go to the Mt. Vernon hospital because he thought the police might find… You should ask him about it." Appreciating mysterious circumstances, particularly as pertaining to myself, I opted to let the matter rest.
Last week, I returned to Bellingham for the first time since leaving the hospital as a newborn, thirty-five years ago. I've always been curious about the place, but never enough to research it. Everyone's identity is somehow tied to their place of birth, and I think I always liked having an enigmatic (at least to me) birthplace. Perhaps obscured origins provided more flexibility in defining my own identity. In any case, I've now seen Bellingham, and my origins– at least in terms of setting (if not circumstance)– have gained some focus. (more…)
0
Bundaberg Ginger Beer
On Prof. Fancy Pant's recommendation, I tried this stuff out.  It has more bite than my favorite, Regatta, but it's not as severe as Reed's "extra strong" Ginger Brew.  The bottle looks better than any other ginger beer bottle does though. 
I used this for refreshment after work and for mixing with dark rum.  The results depended on the rum: It didn't ruin the 12 year-old Zaya, but it also couldn"t turn regular Myer's into gold.
By the way, when I bought the Zaya and the Bundaberg, the clerk made me promise not to make dark and stormies with such a high end rum.  I lied!
(5)
Being Employed
I love having a job.  I have been rather consistently employed now for about 23 years. The only times that I have not been employed are usually (and understandably) after a move from one city to another.
I have never been fired. I am very pro-firing. I have seen too many long-time employees that do not earn their keep and I find that it generally drags down productivity in a broad and hurtful manner. My current boss likes to fire fools on Fridays. Even though I work hard to keep my spot, I get nervous on each Fire-Day. I like my paycheck very very much. That is how I buy my pork. Mmmmm, pork.
Although I am currently the Funding & Development Director, I am currently handling IT as well. yes, I will be very hard to fire
My last position was as an Executive Director, but the Board I worked with were crazy fools and I am hesitant about ever taking the top spot again. (more…)
(8)
What a Way to Go!
I recently reviewed the Apartment starring Shirley Maclaine and Jack Lemmon. She's had many serious roles in her life, but one that really sticks out in my mind is her character in What a Way to Go. She plays the lovely Louisa May Foster, a girl who grew up in a small town, with an overbearing mother that is trying to marry her off to the richest man in town. Louisa wants nothing more than to live a simple, happy life, but her attempts at happiness seem to fall short when her husbands keep striking it rich, which always lead to their untimely deaths.
(1)
Chicago, Illinois
Last Thursday, I walked the streets of Chicago (the Wrigleyville and Lakeview districts, to be exact) until my feet reached the brink of blistering. The day went like this:
Majestic Hotel to Chicago Comics (total distance marker: 1.0 miles)
The Majestic is a nice boutique hotel. My room was on the fourth floor. The fact that the elevator was broken didn't bother me until after my epic walk. Chicago Comics is a top-notch establishment, with so much stock that it's kind of intimidating.
Chicago Comics to Chase Bank (total distance marker: 2.1 miles)
On the way back to the hotel, I remembered that I needed to deposit some cash into my account. I bank with Washington Mutual, which was recently purchased by Chase. I found a Chase branch near my hotel, but the teller there informed me that they didn't except WaMu deposits yet, and I'd have to go to one of the few unconverted WaMu branches still left. She gave me directions to the closest one, which turned out to be back by Chicago Comics.
Chase Bank to WaMu (total distance marker: 2.8 miles)
I decided to take an alternate route back to Clark Street, which led me by Wrigley Field. (more…)
(5)
Confidence
I saw Confidence sometime last week and thought almost nothing about it.  I've made it my business to see all the movies about Con Men that exist, so I end up seeing a lot of inferior David Mamet knockoffs.  This one has Ed Burns doing this tough guy act that I wasn't buying.  Rachel Weisz is real beautiful but was lit funny so she looked scary.  Dustin Hoffman collects a paycheck for being in maybe one scene.  Andy Garcia does either an Al Pacino parody or an homage, I couldn't tell.  Paul Giamatti is fun to watch.  Nothing about the movie stands out at all.  I think it almost would have been an improvement if they'd added a subplot about an aging con man trying to do ONE.  LAST.  JOB.
It was made in 2003 but it feels very 90s.  Everybody acting cool with dirty mouths.  A lot of talented people worked for a long time to make this and now you don't need to see it, I saw it for you. 
.  I only have about ten movies left before I finish my cultural literacy program.  I can't believe this movie was part of that curriculum.  I should have watched Miracle Mile instead.
0
Newspapers
As we all know, these are tough times for print newspapers. It seems that the business model was appropriate for many decades, but the advent and omnipresence of electronic media has changed the information environment pretty completely.
When I was a kid, I had a paper route. I delivered the Mendocino Grapevine. That was cool enough. We just gave it to people and then they could pay if they wanted. I think it was hard to say no to an industrious kid delivering community news. My cousin delivered the Daily Journal, which was the main local newspaper in our town. That seemed like more of a burn, with all the ad inserts, etc.
When I was in middle school, the Daily Journal was purchased by an out-of-town interest. Donrey Corporation, I believe it was. They imported an Editor-in-Chief from Colorado or something. It was sold again, perhaps a few times. The quality deteriorated each time. Today, although a few of my friends work there, it is a real junker. There has been no real reporting in years. The staff are largely fresh out of j-school or whatever and new to the area. (more…)
(2)
People Who Deserve It
Every week I seem to find a new favorite website. Last week I found peoplewhodeserveit.com. This website profiles people that deserve to be punched in the face. Now, we all know punching people doesn't solve anything, but that doesn't mean we don't often wish we had the occasion.
0
Memphis, Tennessee
Memphis is the second stop in my series of reviews about cities in the U.S. and Canada.* I was there last Saturday. As fortune had, my friend Jon happened to be in Nashville on business, and was able to drive down for the day. I'd been to the city two or three times before, but it was Jon's first time. I asked him to give me some notes on his experiences, so this review is half-credited to him.
We met at the historic Orpheum. It's one of those Depression Era grand movie-houses, from a time when people wore fancy evening attire to check out the latest flick. Along the lines of the Paramount Theater in Oakland and the numerous Fox Theaters that are scattered around the country, the Orpheum is now used mainly for concerts. It's big and ornate; it has a sizeable balcony and respectable restrooms. I agree with Jon's opinion that it's too bad every city doesn't have a place like this. (more…)
(3)
Fitz's Root Beer
I recently figured out that the best alcoholic beverage is the dark and stormy, which is made with dark rum & ginger beer.  I've been experimenting with different ginger beers which means I've been hanging out in the BevMo soft drink aisle.  They have about a dozen root beers there so I figured I would try some of them out.
So you know where I'm coming from, my favorite root beer of all time is Henry Weinhard's.
Fitz's was too sweet for me, and the vanilla taste was too strong.  The packaging looks really old-timey and trad but I don't think it has much more than that going for it.  I had to talk myself into finishing it, it tastes like toothpaste.  I know that's something that Europeans always say about root beer but in this case it's true.
Verdict:
(3)
Microreview of Adventureland
Adventureland is about a recent college grad who is forced to move back in with his parents for the summer before he starts grad school. It takes place in 1987, which is genius because the film itself harkens back to the golden age of teen films, the 1980s. In the tradition of Say Anything and Fast Times at Ridgemont High, Adventureland presents a cast of dynamic characters who at times hover on the edge of exaggeration, before being pulled back into the realm of believablilty.
At its heart, Adventureland is a boy meets girl story.  But unlike recent teen fare like Juno and Nick and Norah, Adventureland delves into some much deeper themes.  Subplots revolve around alcoholic parents, racism, depression, and all kinds of other issues that real people are forced to deal with.  But instead of being didactic and condescending about it, the film seems to say, "This is the shit that happens to you in life, it is unsolvable, deal with it."
The soundtrack is great, and the cinematography is stellar.  The ensemble performances are excellent, although the two leads (the chick from Twilight and this other guy) seemed at times to be impersonating Ellen Page and Michael Cera, respectively.  But overall, they did a great job.  Also, this is a comedy first and foremost, and it has some hilarious moments.
I give Adventureland 5.3 out of 5.8 stars.  [phil's note -that comes out to
using veryserious' standard] Go see it.
(1)
Kate Gosselin
I decided to review a person this week. I unintentionally tend to review things I like, which is understandable. It's easy to write about something you like a lot. I sat back and thought long and hard for something I really disliked. Kate Gosselin from the show John and Kate Plus 8 popped into my head. I don't even watch this show. I have seen clips featured on the Soup, and have caught a few episodes here and there whenever my sister is watching. I watched an episode last week with my sister, and was just completely horrified and angered. I turned to my sister and just said "How can you watch this horrible woman?"
She sits in a chair and talks the entire time, and whenever her poor husband tries to speak up, he is usually hushed right away and humiliated on tv. This woman and her awful hair make this show so unenjoyable for me. I don't know how it does so well. She completely overshadows her adorable exploited children. I think of myself as a nice person, and I cannot imagine behaving the way this woman does. She is an insane control freak, and watching her husband walk on eggshells the entire time is really sad. There are so many awful things I want to call her, but I will not list them all here. I don't agree with the show to begin with, and to see her transform into a money hungry person is really disgusting. There is product placement all over the show, and her hair and tan have gotten more ridiculous as the show has progressed. She can eat all the dicks. She gets no stars!
(7)
Toronto, Ontario
I'm spending the next month or so traveling around the U.S. and Canada, and decided to do a series of Very Serious Reviews about some of the places I'm visiting. First stop: Toronto. It's one of my favorite cities. I like it more than any other Canadian city, and more than most U.S. cities. A complete list of the reasons why I love Toronto would be too massive an undertaking (especially for the reader), so I'll focus on just a few of its winning characteristics.
I'll start with the people. As with the rest of Canada, the citizens of Toronto are friendly in a way that astounds most Americans. People will suddenly say "hello" or "good morning" to you, out of nowhere, as they pass on the sidewalk. I still haven't gotten used to it, and sometimes flinch when it happens. The phrase "have a nice day" is commonly uttered between two complete strangers, even when there's no cash transaction involved. It's like Hollywood, in that you frequently find yourself in prolonged conversation with a someone you've never met, but unlike Hollywood in that the conversation doesn't inevitably lead to the "So what do you do?" question that really means "What can you do for me?" (more…)
(7)
Asphalt Jungle
I recently saw John Huston's Asphalt Jungle as part of my "Cultural Literacy in 2006″ initiative.  This was a plan where I would watch all the movies that I feel like I should have watched already.  It's taken 3 years longer than I thought it would because it turns out that if I have How Green Was My Valley at my house from Netflix, I don't watch it right away.  I'm maybe 5 movies away from being culturally literate, at which point I can declare victory over Netflix at which point I can just watch Torque, the Fast and the Furious and Robocop over and over again.
The Asphalt Jungle is about some thieves who form up to pull a big job.  They've got an old pro ( "Doc" Riedenschneider), a family man who wants the money to pay for his kid's doctor, a country boy who just wants the money from the job to buy his family farm, you know the usual.  They plan to pull off a diamond heist and are bankrolled by a crime boss, whose mistress/alibi is played by Marilyn Monroe. (more…)
(1)
I'm Cheating Today!
I have been super busy this week. Apologies.
Here is a combo – a video which I will rate.
That is Barack Obama visiting Ben's Chili Bowl (in Washington DC's U Street District) for the first time. Ben's is a landmark. I hope to grab breakfast, lunch, and/or dinner there when I am at a conference up the street in May.
Video:
President Obama
Ben's Chili Bowl:
(2)
The Apartment
Every February TCM celebrates the Academy Awards with 30 Days of Oscar. I set my DVR to record the Apartment, the 1960 Academy Award winner for Best Picture, starring Jack Lemmon and the adorable Shirley MacLaine. It's directed by Billy Wilder who has quite the filmography, including Sabrina, Sunset Boulevard, Seven Year Itch and Some Like it Hot. I was familiar with a lot of his movies, so I had high expectations and this movie really exceeded them.
(more…)
(2)
Gillette Fusion Power
I generally have a brand-boycotting, anti-consumerism attitude. But the Gillette Fusion Power razor is a brand-name product that commands my loyalty; I'm loathe to use any lesser face-shaving utensil. If Gillette were to suddenly go out of business, I'd probably stop shaving until another company replicated this product.
Looking back, I realize that I've been a Gillette loyalist more-or-less since I began shaving, back when the company was still testing on animals.* My adventures in self-grooming started with the spring-loaded Sensor and progressed on through the Microfin-equipped Sensor Excel, the triple-bladed Mach 3 (and Mach3 Turbo) and the groundbreaking vibration-enhanced M3Power before reaching the present status quo.
Here are the attributes of the Fusion Power** as listed on the Gillette website: (more…)
(16)
Hot Rod
I finally saw Hot Rod last week.  how can anyone not like this movie?  I had misgivings before watching it because I was worried it would be a quirkfest like Napoleon Dymamite or an 80s period piece with celebrity cameos but no real jokes.  Instead it was just an hour and a half of absurdity.
Highlights for me were Dr. Spaceman as an AM radio DJ and Chester Tam's dancing.  The whole movie went along at just the right level of stupid/smart.  This is currently the state of the art for comedies as far as I'm concerned.  If there was any problem with it, it's that there was too little Danny McBride, is his show on Showtime any good?
Nothing's more subjective than comedy so bear mind that I thought Role Models was much better than I Love You, Man, that Pineapple Express was three times as good as Tropic Thunder, that I think Blazing Saddles is wildly overrated, don't like Eddie Murphy: RAW, etc.
(3)
Cookies
I won't keep you guessing…I really like cookies.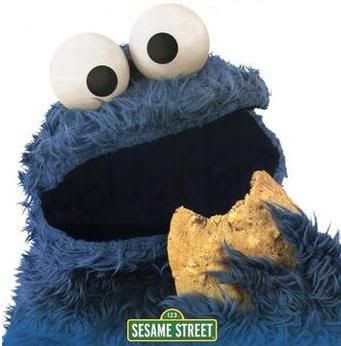 I always have. As a kid, I remember asking for (and getting) 'Nabisco Barnums'-brand animal crackers in the little train-car box with the string handle. Awesome! I also enjoyed Sunshine  'Lemon Coolers', Mother's  'Circus Animals', and Nabisco 'Chips Ahoy!'.
At home, I liked my Auntie Babe's oatmeal raisin cookies. When I asked my mom what I was supposed to do with 5 pounds of cornmeal that we got from the government besides make cornbread every day, she said, 'Figure it out or don't.' I discovered that you could make cookies out of cornmeal. They were delicious! I made them often. (more…)
(4)
Team America: World Police
I saw Team America: World Police during its first week of release, and thought it was really funny. I've seen it a handful of times since, and still think it's funny. I also think it's wrong. That's right: Wrong, in both the "erroneous" and "improper" senses. This review is mainly about the latter definition.
It's hard for me to criticize comedy based on its message. To me, just about any joke is funny as long as its mechanics work right, regardless of how offensive it may be. In other words, I'm a serious advocate of irreverence. But I also happen to be liberal as fuck, and that's where the trouble starts.
In defending the message of their movie, Team America's creators, Matt Stone and Trey Parker, fall back on the "there is no message" argument. According to them, Team America is meant to be fun, to offend everyone and show how silly people can be. If there is a message, they say, it's to deride the political indulgences of self-important celebrities. (more…)
(4)
Clip
Clip is the animated mascot for the AMC theater chain.  I used to hate him and would wince whenever he appeared on screen.  I hated the way he overacted all of his pantomiming and I resented the fact that I had to sit through anything before the trailers started.  I give him a little slack now because he's been around a long time and so has tenure and also because I've been to a Loew's theater where they warm you up by showing you a cartoon about riding a giant laser train past enormous exploding popcorn kernels to a giant space laser, which people stand around.  It's really much more off-putting than a shrugging piece of celluloid.
(4)
Chris Cornell – Scream
Why am I reviewing this here? I don't know.
Does anyone care? I don't know.
Does anyone read these? I don't know.


I don't fear pop music. I was raised on Elvis, Willie, George Jones and the finest R & B classics. Growing up, our home was common, not precious. It also was a series of apartments, not one of those things which you call 'house.'
When I moved to SF at 17, I had already gone all Guns N Roses and stuff. 'Grunge', though was still forming. In SF, I worked at Tower Records and was able to bring home awesome vinyl a few times a week. One day that stands out among the rest was the day I brought home 'Ultramega OK' by Soundgarden. I loved that LP. Played it and flipped it incessantly.Chris Cornell's little-s scream was young, relevant and expressed Seattle's nascent sound of beautiful green conflict.
Chris Cornell's 'Scream' on the other hand is striving for youthful relevance and has me sort of conflicted. (more…)
(1)
Radiolab
Radiolab was first recommended to me by a friend during a (very glamorous, sexy, ultra-manly) discussion about podcasts, who essentially said: "You think This American Life* is cool? Yeah, I was into that, too… in junior high school! I have the first few seven-inches of This American Life, but got over it when they sold out. Anyway, what you should really listen to is Radiolab; it's like This American Life turned up to eleven."
I think he was right. Radiolab might represent the pinnacle of broadcast audio programming. It's a heavily-produced show unlike anything I've heard. The voices of hosts Jad Abumrad and Robert Krulwich are edited amongst stories and interviews, music and effects; all of it interwoven to form a seamlessly flowing tapestry of sound and ideas.
The show is themed around science and philosophy, each episode connecting its stories by a central topic. (more…)
(2)
Hostess Fruit Pie Activists
People will mobilize for the most trivial things you can imagine.  In San Francisco where I live there are all kinds of murders and half the streets smell like urine.  The buses don't work, the city is broke.  Don't get me wrong I love it here and as soon as I don't I'll move.
Anyways we have real problems here.  What do people get really upset about though?  American Apparel moving into the mission, part of the Presidio being turned into a museum/theater and the sponsors for the Bay to Breakers race trying to ban alcohol and public urination from the race.  Those are the three hot button issues in my town.  Humiliating!
I think we should look at big things first and then worry about small things.  The greatest injustice of all times though is one that's been going on under our noses.  Apparently, Hostess no longer makes vanilla pudding pies, or pudding pies at all.  I've never had one.  They were invented when I was a child and I never cared to try them out.  Have I missed my chance… forever?  It looks like it.
Luckily some heroes of democracy have stepped in and created a petition to show Hostess that they can't do this to us.  Be the change that you want!  Dare to Dream!  If you can see it, then you can be it!
I give this petition
.  I marked them down one point because so far they haven't been unsuccessful and that makes me worried that this issue will have to be decided in the streets.
(6)
American Masterpieces: Artistic Legacy of California Indian Basketry (The CA Museum)
First, a bit about the California Museum for History, Women & The Arts.
CA has an amazing history. This museum has been around to document it for several years (since 1998), but has been revitalized by the participation and influence of First Lady-ator Maria Shriver. The Museum receives no state funding and operates as a California not-for-profit. [Disclosure: I have liked this Museum a lot more since I received the CCRH 'Bridge Builder' award there
] (more…)
(1)
Cover Girl Exact Eyelights
Hello, hello. Today I am reviewing one of the newest offerings from Cover Girl – Exact Eyelights mascara. I first started seeing commercials for this product during my shamelessly routine ANTM viewings. Rhianna is featured in the ads, looking so cute and doing a pretty good job of trying to sell me yet another thing I don't need. Even though I have a brand new, unopened tube of mascara in my bathroom cabinet, I decided to purchase this new mascara for the sake of science and AVSR.
To make things exciting, I chose to pit my current mascara (Maybelline Waterproof Full 'n Soft in Very Black) against the CoverGirl Exact Eyelights (in Black Pearl).
For those of you not in the know: Exact Eyelights boasts that it contains "Light-reflecting metallics and a hint of tint [to] bring out your blues, browns, hazels and greens, while [a] patented no-clump brush helps define lashes." (more…)
(6)
Highlander: The Series
My apologies for this review. I am in the middle of moving and have no internet at the moment, so this was typed out on my phone and won't be very good. This review was inspired by an episode of Cow and Chicken. They parodied the Highlander movies, and although I haven't actually seen the movies, I was a huge nerd over the TV series.
I was probably flipping through the channels as a teen, and the dashing Adrian Paul caught my eye. With a kick ass theme song, and charming leading man, how could I resist? Yes, it was extremely corny, but that seems to attract me to TV shows even more. I'm notorious for liking awful shows if you haven't noticed.
(more…)
(5)
Watchmen
I waited twenty years to see the Watchmen movie.
I first read the graphic novel (by Alan Moore & Dave Gibbons) when I was fifteen. I re-read it once every couple of years, each time discovering new things within its rich narrative and remembering why so many people– including myself– consider it the Best Comic Book Ever. I spent most of the 80s and 90s alternating between glee and heartbreak, as film adaptations by ideal directors were continually announced and then canceled. Now I'm thirty-five, and what once seemed impossible has become reality.
Watchmen– the film directed by Zack Snyder– is the most sophisticated superhero movie ever made, which makes perfect sense considering its source material. The absurd alter-egos and campy costumes you expect from a kid-friendly "cape" movie are balanced by adult-appropriate swearing, nudity and gory violence. It tackles the ambitious goal of adapting a complicated narrative, originally written as a serial, and manages to wrangle it into a two-hour-and-forty-minute-long motion picture masterpiece. (more…)
(19)
The Hudsucker Proxy
This is probaby the best Coen brothers movie.  Visually it's just incredible.  Even though it's set in the 1959 the whole thing is a call back to an even earlier era, like a Frank Capra affair.  Not even discussing the story, the costumes, the music, the casting which are all perfect, I could talk for about an hour about the sets for the movie (my favorite is Musburger's office).  If any of you think differently about this movie let me know.  The only person I know who wouldn't like this movie is Stefan, and I think that's because he's a foreigner and it's a very American story, plus it doesn't feature Wesley Snipes killing vampires.
(5)
NameVoyager: Baby Name Wizard
I have been fascinated with this site for several years now.
Here's how it works. You type in a name and it shows you a graph of the years in which that particular name was popular. For example, I, Dirty Dan, can check my own name (which is Eric, but nevermind) and see that I was named right in the middle of a real 'eric-peak' in 1970. It was number 14 of popular boy names in the 1970s. Beyond that, I can input variations and chuckle at just how unpopular the very silly 'Eryk' is.
I particularly enjoyed following the trend of naming babies stripper names over time. Candy was big in 1970.  Neveah seems to have been 'invented' in 2005 and was number 891 by 2007.
Now if someone could just catalog the names of soap opera characters over time, I think we would have this whole thing licked. I call this the Brianna factor.
(7)
Hyperspace
While packing this week I found an old boxed set of Choose Your Own Adventure Books. The set contained five books, and after narrowing my choices down, and a brief twitter poll, I decided to read book number 21, Hyperspace. The illustrated cover promised an exciting adventure, filled with space travel, aliens and woman who possibly had a lazy eye.
(more…)
(1)
This American Life & Planet Money
Anyone who knows me very well these days is probably well-aware of the fact that I'm a seriously dedicated podcast* listener. Two of my favorites are This American Life and Planet Money.
This American Life is an award-winning radio program with a simple format, described here in their words: "There's a theme to each episode, and a variety of stories on that theme. It's mostly true stories of everyday people, though not always." It's hosted by the affable Ira Glass, who sounds a lot like you and me. The show is always entertaining, thought-provoking and touching. Once a week, it gives me an opportunity to look like a crazy person laughing and/or crying by myself in public.**
Last May, they produced an episode entitled "The Giant Pool of Money", in which they set out to explain the housing crisis afflicting our nation, and to do so in a way that everyone could understand. Amazingly, it worked. That episode was so popular that it spawned (more…)
(6)
The Hooded Sweatshirt
The hooded sweatshirt is a piece of clothing that I have always taken for granted. Perhaps it's because I always had at least one that I liked. Until recently, that is. It has been a few years since I had a hoodie. Now I am sorting out my preferences in order to pick a winner.
Wikipedia says that Champion invented the modern hooded sweatshirt and who am I to argue? They are holding a hoodie design contest at their website through 3/31 and I just submitted my design. On their website is says that they 'helped pioneer' the hoodie. (They brag of designing the 'first' mesh shorts, so it isn't that they are humble) My entry is purple with black trim, for the record. They didn't have an option for it, but I would design my series of hoodies in that crazy scuba-type fabric. (more…)
(5)
Loss of Creativity
My review is of something most people will encounter in their lifetime. It has many names but usually just one outcome. Some call it a creative block, others a lack of inspiration, loss of a muse or loss of true focus. I like to call it a good old fashioned rut. I can't think of anything funny, interesting, innovative or original. Even this review is dull and flavorless.
So I thought it only fitting to give the culprit a bad
(4)
Flight of the Conchords Season 2
There was a long break between seasons 1 and 2 of Flight of the Conchords. The first season was fabulous. I purchased the DVD as soon as it was available, and had developed a fondness for skinny pale boys wearing sweaters depicting wildlife. They had catchy songs such as Business Time, Hiphopopotomus vs Rhymnocerous, and If You're Into It, that I enjoyed listening to over and over. After a year long break, I was really glad to see the second season approaching.
Well, six episodes into season 2, and I am not completely disappointed, but not as pleased as I was the first time around. (more…)
(10)
The Oscars
Who cares about the Oscars? It's just a big dumb orgy of mutual masturbation amongst Hollywood's cool kids, right? Isn't its audience composed entirely of media-manipulated starstruck simpletons and pseudo-intellectual film buffs? Aren't awards restricted to movies about mentally handicapped prostitute Holocaust survivors? Isn't the Academy totally out of touch with the true tastes of the public?
Perhaps all those statements are true. I've been guilty of believing them from time to time. I generally scoff at anything that smells like cult of celebrity. I'm cynical about the narcissistic nature of a pageant where Hollywood makes a spectacle out of patting itself on the back. I agree that the Academy Awards are far from representative of our cultural heartbeat (only one of the Best Picture nominees this year is in my Top 5 Movies of 2008). I find the very notion of "Oscar parties" ridiculous and am disgusted by the Red Carpet mentality. (more…)
(5)
The Lady From Shanghai
I watched the Lady from Shanghai today.  This was a movie that I hadn't heard a lot about, but I knew it had Rita Hayworth in it.  All I really know about Rita Hayworth is that she was Mexican, married Orson Welles.  She was mostly famous for looking good.  It's about a N.Y. sailor with a bad Irish accent (Welles) who gets mixed up with the beautiful wife (Hayworth) of the greatest defense attorney in San Francisco (some guy).
It's the kind of movie where people say things like "Killing you is killing myself. But, you know, I'm pretty tired of both of us."  Welles' character has this world weary attitude and makes speeches sometimes in his fake brogue that are fun.  I feel like Robert Mitchum would have done the job just as well.  Rita Hayworth doesn't drop the ball, plus she's really easy on the eyes.
It's an Orson Welles joint so of course it's a classic of 20th century cinema and all that.  I recommend it if for no other reason then for the scene at the end, which is a climactic, often-imitated confrontation (for example, in Conan the Destroyer!) at a hall of mirrows at Playland By the Sea, an amusement park here in San Francisco which got torn down decades ago.  I'd never even seen photos of PBtS so to see it unexpectedly as the backdrop for a movie I'd already been enjoying was the icing on the cake.
I don't know why, but my favorite scene was when there is a beat-down of some cops in a judge's office and when the judge returns to find the unconscious cops and his office all wrecked, he calls them lazy.
(1)
The Wrestler – (spoiler-y?)
'The Wrestler' is my choice for Film of the Year. The only person that asked is my daughter, who is 10, but here you go…
I enjoy most of the work of Darren Aronofsky. Well…I am not sure if enjoy is the right word. 'Requiem For a Dream' was powerful and it caused a lot of feelings and thought in me, but it is not an enjoyable experience exactly.
'Pi' was just a bit stressful also. I am on the fence regarding 'The Fountain'. Hugh Jackman is just so hard for me to like and the effects really overwhelmed the story.(Cover your eyes for a moment Jake and Phil – I have never read an 'X-Men' comic nor have I seen an 'X-Men' movie.) I also am not a big fan of directors casting their lovers/spouses in films. There are some obvious exceptions to the preceding statement, the greatest of which is Cassavettes/Rowlands. (more…)
(7)
Disneyland Annual Passport
I grew up in Southern California, and remember going to Disneyland a handful of times as a kid. It is expensive, so it was only for special occasions. Once I hit my early 20′s my friends and I discovered annual passports. I've been renewing my annual pass on and off for the past 8 years. I have so many amazing memories of going to Disneyland with my friends because of this. There is no excuse for being bored. I have a large amount of friends that I can simply call up and say "Let's go get veggie gumbo at Disneyland for dinner". When you have a pass, you don't have to wake up at the crack of dawn to be the first one in the park to make sure you can ride as many rides as possible in one day. If a line is too long then you simply get on that ride next time. There have been evenings where we decided to go simply to watch the fireworks at night. The cons? Well, the price. It isn't cheap. There are different price points, and lots of block out dates. If you don't want any block out dates then you end up paying for the most expensive pass, which is what I opted for today. The price tag was a hefty $389, which is even more nauseating as I am typing this out, but they now have a new monthly payment option which makes the whole thing seem painless. The least expensive pass comes out to a mere $5 a month! The premium pass also includes parking, which is usually 12 bucks and you get discounts off merch and restaurants. I now have to worry about going enough times to make sure I am getting my money's worth. I spent the day there today, (more…)
(1)
Coraline
Coraline is the story of a girl who discovers in her new home a secret door that leads into what appears to be her ideal life come true. It turns out, unsurprisingly (but far from disappointingly), that things in the dream life are not what they appear to be, as the film's namesake winds up in a fight for her very soul. Along the way, the viewer is escorted through settings ranging from quaint to enchanting to menacingly eerie.
The film is adapted from a novella by acclaimed author Neil Gaiman, whose body of work includes screenplays (Beowulf, Mirrormask), novels (Stardust, American Gods) and comic books (The Sandman). It was made in the same stop-motion style that director Henry Selick used for his films James and the Giant Peach and The Nightmare Before Christmas.* I'm sure anyone familiar with the works of these two creators would agree that Coraline is exactly the kind of lovechild you'd expect from their collaboration.
I was both delighted and astonished by Coraline. Delight was derived from the richness of both its characters and the (more…)
(5)
Keurig Special Edition Home Brewing System
One of the many ways in which I am similar to Hercules (in addition to that one time I made Cacus my bitch) is that I enjoy convenient cups of coffee brewed in my Keurig Single-Cup brewing device.
I don't have the Platinum series that was given away to all of the 2009 Golden Globe Attendees, but rather the Special Edition. I am not sure what is special about it, but it does have cool blue backlighting in the water tank and on the display. (more…)
(1)
Terminator: The Sarah Connor Chronicles
Terminator: The Sarah Connor Chronicles
I have a weakness. I love watching hot girls fighting and shooting guns in a fictional sci-fi/video game environment. My best friend growing up was my cousin Jimmy, and we spent our days playing Thundercats, Indiana Jones and anything else that involved fighting, not to mention countless hours playing video games. My favorite game at that time of course being Metroid, who featured Samus, a female as it's main character, which I thought was so cool. I have since then contributed plenty of money to theatres in hopes of watching Milla Jovovich elegantly slice the heads of zombies, or watch Angelina Jolie shoot a gun while rappelling down the side of a mountain upside down. When I found out that there would be a Terminator TV series with two attractive women in the lead roles, how could I resist? I had fond memories of the movies, and remember being fascinated by Linda Hamilton and her amazing fighting abilities.
(more…)
(4)
On the Origin of Species
This Thursday marks the two-hundredth birthday of 19th-century English naturalist Charles Darwin, the Father of Evolution. Don't worry; he's not still alive, so you don't have to buy him a gift. If he were still alive, I'd get him something nice, though. He did, after all, give every one of us a gift beyond value: the Theory of Evolution by Natural Selection, spelled out in his 1859 book .*
Funny thing is, I've never read the book I'm reviewing (the full title of which is On the Origin of Species by Means of Natural Selection, or the Preservation of Favoured Races in the Struggle for Life), but who cares about technicalities? I don't need to read it to appreciate its revolutionary effect on the world. In the words of Scientific American, very few people have "been responsible for more–and for more drastic–modifications of the average person's worldview than Charles Darwin."
Darwin's work, On the Origin of Species in particular, established an (more…)
(3)
Bad Boys II
I saw Bad Boys II in the theater and I had really high hopes for it.  Really, I did.  Until I saw this movie, I liked to think of myself as someone who liked stupid things.  I figured as long as it was dumb or loud or both I'd enjoy myself.  I'd liked the Rock and that was by the same director even.  BB2 proved me wrong.
It felt like Martin Lawrence and Michael Bay were just taking turns kicking me in the balls while Will Smith mocked me.  The movie is about- fuck it, who cares?  It has to do with cops and robbers stuff.  At the end, they drive hummers down a mountain full of drug manufacturing shacks in Cuba that explode once the Humvee touches them.  The movie is aggressively stupid, the kind of stupid where it diminishes you to watch it and me to talk about it so I won't go on any longer.
Afterwards, I remember regretting not just the time and money I spent at the theatre but also the dignity.  I give Bad Boys II
and I'm only bringing it up here to establish what sort of thing gets zero stars.
(2)
HomoTiller Issue #20 – 'Untrue'
I started a magazine 16 years ago. I only worked on an issue or two before leaving San Francisco and putting it in the capable hands of my friend Claudia. She recently released Issue #20. It is a very fun read and I encourage you to check it out.
#20 is sort of a time-capsule issue, as Claudia rounded up lots of ideas, writing and stuff that had been collecting for a while.  She asked me to try and recall the 'Origin Myth' of the thing and I gave it my best shot. In the magazine itself, she has her own memory of the same events.
Here, reproduced for your convenience, is my telling of the tale…
"Funny thing is that I don't remember so much about the idea of wanting to start a magazine. I mean, who didn't? Devon Morf had been doing Wajlemac since the mid-'80s, MRR and Cometbus were already institutions,  etc.  (more…)
0
FM Radio
The year was 2002 and my 1989 Honda Accord LXi, named Disco Dottie, had been broken into the grand total of 6 times. The total number of stereos that had been stolen: 3.
Frustrated with my losses, I filled the hole in my dashboard with my previously-abandoned factory radio with cassette tape player. I spent the summer of '02 cruising with glee as I listened to "The #1 Hit Music Station" 97.7 & 98.3 KWIN. (more…)
(4)
The Awful German Language
[This review is an excerpt from my book A Tramp Abroad -Mark]
A little learning makes the whole world kin.
–Proverbs xxxii, 7.
I went often to look at the collection of curiosities in Heidelberg Castle, and one day I surprised the keeper of it with my German. I spoke entirely in that language. He was greatly interested; and after I had talked a while he said my German was very rare, possibly a "unique"; and wanted to add it to his museum.
If he had known what it had cost me to acquire my art, he would also have known that it would break any collector to buy it. Harris and I had been hard at work on our German during several weeks at that time, and although we had made good progress, it had been accomplished under great difficulty and annoyance, for three of our teachers had died in the mean time. A person who has not studied German can form no idea of what a perplexing language it is.
(6)
Brunch
Brunch. It might be my favorite meal. Unfortunately I rarely get to enjoy brunch, but perhaps that makes it more special. A combination of breakfast and lunch, preferably enjoyed on a Sunday. What could be better? I love breakfast foods, but I am never awake early enough to enjoy it. During the week I have some tea and a luna bar for breakfast, and on weekends I sleep until noon if possible. Brunch is served at a later hour, making it perfect for me. Brunch isn't something you do everyday. Going to brunch implies you have a lazy day ahead of you, and it will be enjoyed with a full belly. Mimosas with brunch can only mean you will have the best day ever. I love to eat, and being vegan, there aren't many places that serve vegan brunch. I enjoy brunch about once a month at Real Food Daily in West Hollywood. My favorite on the menu is the Weekender. I get scrambled tofu topped with tons of cashew cheese, potatoes, tempeh bacon and a choice of pancakes or french toast, all at a reasonable hour. Brunch is also a good excuse to get friends together. For some reason breakfast or lunch just doesn't cut it. When you invite people to brunch, it seems like everyone wants to go and it seems like a big deal. It's also early enough so that your day doesn't revolve around it. You still have time to run some errands, or in my case, take a nap before dinner. No matter where you may brunch, if the food is good, and the company is good, then you know life is good!
(2)
Waterfalls by TLC
It's bothered me for a while now that my Very Serious Reviews so far weigh heavily towards the positive, the average rating that I give being four-and-a-half out of five stars. To correct this, I decided I'd review my Most Hated Song of All Time: TLC's 1995 chart-topping hit "Waterfalls". Along with evening-out my stats, this review satisfies my goal of thematically tying together my Very Serious entries for this week, the theme being "Things That Girls Like."*
But this review isn't about girls liking TLC, it's about me despising that trite, overdone, sickening public-service- (more…)
(25)
Almond Joy/Mounds
The other day I went to the corner store to buy some orange juice.  At the counter they sell little candies for a quarter, probably left over from Halloween.  Among them are Almond Joys and Mounds, trial size, I guess like judges eat.  I had some change coming to me and figured I would step to one of these two coconut candies but there's a problem: Which one?
Each mini Almond Joy has an almond, the king of nuts.  The almond is the rich man's peanut.  Nothing says class like an almond in a candy.
The Mounds bar, although almondless, has dark chocolate instead of the more plebeian milk chocolate you can get from an AJ.  Replacing milk chocolate with dark is like raising the stakes, taking it to the next level and then gleaming (more…)
(4)
Chunklet magazine (Issue 20)
I picked up the last issue of Chunklet several years ago while I was in Minneapolis for work. It was a real treasure trove of comedy and snarky indie-rock (or, as we call it in the biz…undie-rock) opinions, insults and jokes.
I looked around for it over the years and was not surprised to find no new issue forthcoming. It seemed like it must have taken a massive effort to get an issue of this out at all. The writers seem to be busy doing other real-life things like, as in, to make money and pay the bills.
But this week, I was in Newsbeat, the awesome magazine stand here in Sacramento, and there was a new issue! I grabbed it and hugged against to my ample man-breasts. Mine!
0
Ichiban Kan
I have decided to share a haiku review that I wrote about a "gift & specialty store" in Japantown called Ichiban Kan.
Dude, I love this place
it has so many great things
without it I'm sad.
UPDATE: Ichiban Kan means #1 Shop or something – but it's tagline is "different things" and that is a damn fine description of what one might find there. I am happy to see that they have an online store as well. Here are a few items that caught my eye: Spam Molds, an entire category of polka dotted household items and of course USB Humping Dogs.
During this time of economic downturn, they are serving the public with deeply competitive prices on hard-to-find items — Ichiban [yes we] Kan!
(9)
The Wrestler
Mickey Rourke! I don't know what happened to his face, but it suits this movie just fine. I've been wanting to see this movie since I heard about it. I really hate to admit this, but I used to watch professional wrestling religiously. I even attended a Wrestlemania at one point in my life. Anyway, I've seen great reviews for this, and everyone I know who has watched it really loved it. My cousin came home with a studio copy today which ruled, because we had all been wanting to see it. We got some snacks, started a fire and settled down to watch. The story is about a washed up wrestler who is estranged from his daughter, and has nobody else in his life. His life is a big mess, and he is trying to continue his wrestling career even though he is aging and his health is failing. Meanwhile, he is trying to court a stripper, and trying to find a normal job. This is a sad movie. Mickey Rourke is awkward to look at, but he really did an amazing job. He was completely believable in this role, and I won't be disappointed if he wins the Best Actor Oscar. The movie did drag on for a while. It started off ok with some bloody action scenes, and (more…)
(4)
Pandora Internet Radio
Last summer, I heard Terry Gross interview veteran R&B singer Bobby Womack on NPR's Fresh Air, during which they played Womack's 1972 hit "Across 110th Street". I remembered the song from soundtrack to Quentin Tarantino's film Jackie Brown (which says a lot about the song, considering that I only saw the movie once) but listening to it on headphones– without the distraction of watching Pam Grier traverse an airport– made me realize how phenomenal the song is. I went directly to iTunes and downloaded it.
A few months later, I heard an episode of Sound Opinions in which they played the Four Tops song "Bernadette". I'd never heard it and it totally blew my mind. Again, directly I went to iTunes for the download. For many months, it sat with "Across 110th Street" as one of the two only songs in the R&B/Soul section of my music library. I listened to the two songs regularly, played them for my friends and wished there was an easy way to explore the genre without (more…)
(12)
Fanfan La Tulipe
I just watched this movie from Netflix, Fanfan La Tulipe. It's a French movie from the 50s about a swashbuckling adventurer named Fanfan in the 1700s. You can switch the audio to English but the British accented voices are really distracting so I kept it in French and read the subtitles.
Fanfan doesn't care about money or fame, but he's brave and clever. On at least two occasions he throws away big sacks of money to whoever wants them. he has various adventures I won't recount here but just understand he does a lot of acting cool and swordfighting.
Right from the start it's obvious this never would have flown in the 50s here in the US. Fanfan is a lazy womanizer. When we first see him he's being chased by peasants for taking liberties with one of their daughters. In 1952 this kind (more…)
(4)
iMac – 20″ Intel 'Penryn'
I have owned previous Macs. First, I had the 6100/8/160. That was a PowerMac running a Motorola chip. I think I eventually upgraded that one to 16 megabytes of ram or something, which probably cost a few hundred dollars. Then I slapped on Connectix' RamDoubler control panel to top out at a screaming (virtual) 32 Megs!
I bought a couple of used Quadra 840AVs for my old shop, in order to do inventory on a little appletalk network. Those were actually great machines. They handled little bits of audio and video and were pretty fast for the era, with cool speakers built into the monitors.
I owned a Powerbook 190 as well. This was good for writing and some simple things like home accounting software and hypercard stack development, etc. (more…)
0
Frozen Jalapeño Poppers
Since I have praised and/or phooeyed food or restaurants for all but one of my reviews, I have decided to keep with the trend. I chose to review jalapeño poppers because on Wednesday night, while my mind was briefly under the control of unknown forces, I decided to eat a few of these bad boys for dinner. Needless to say, I was so underwhelmed that I immediately began to type out my frustration. (more…)
(6)
IAMX
Chris Corner of the Sneaker Pimps fame heads IAMX. Their albums were originally only released in the UK, but finally made their way over to the US. I think they've only released two proper albums, with a third coming out this Spring. IAMX will make you want to pop pills and partake in acts of drunken debauchery. The music is very electro-glam as well as dramatic, dark and erotic. I think those are all the qualities I can ever want in music. Chris Corner's vocals and lyrics are perfectly haunting. The first song I heard was Spit it Out, and I instantly fell in love. I usually have to listen to something a few times before I determine if I like it or not. On a few rare occasions I have instantly loved a band and they usually stay with me for (more…)
(4)
The New WhiteHouse.gov
WhiteHouse.gov, the official website for the U.S. Executive Office, has been around since the early Clinton years. I'd been to it once or twice before today but never spent any time there. This morning, a comment on today's Very Serious Question directed me towards the site's new blog and led to several hours of exploring everything the newborn Obama Administration has to offer online.
As I said, WhiteHouse.gov isn't technically new. But starting today– as stated in the title of the inaugural blog written by Director of New Media Macon Phillips– "Change has come" to the website. I started perusing it about half-an-hour after the inaugural ceremony, and sure enough, the switch had already been made. What a joy it was to go to Obama's profile in the Administration section and read the words "Barack H. Obama is the 44th President of the United States of America." Is the President. Is! (more…)
(3)
McCulloch MC-1275 Heavy Duty Steam Cleaner
About a year ago I moved into an apartment in SF that has some problems.   It's in an old building in the Inner Richmond that's fallen into disrepair.  I can't really move out because I did the math and figured out that living there instead of getting a new apartment adds up to a $20k/yr difference.  That's real money, to me at least.  Probably what the apartment needs is to be demolished.  I decided what I need is to do my level best to fix it.
is a major part of my plan to fix up the apartment.  I'd used steam cleaners before, but nothing of this size and power.  FOr those of you who don't know, a steam cleaner shoots hot, pressurized steam at things.  This jet of vapor disintegrates and sterilizes mold, removes wallpaper, and fixes everything in your life.  The best part is that you don't need to use any bleach or chemicals.  It's just water.  Now, personally I'd mix bleach and ammonia and let it stew in the goddamn kitchen sink all day if it'd remove hard water (more…)
(6)
Ikedas California Country Market

"Did you know we are also known to have the best burgers in the world?" (Excerpt from www.ikedas.com.)

Last weekend, on our way back from Tahoe, my pals and I stopped at a little burger joint in Auburn called, Ikedas. We had heard about this place just a day earlier as two of it's, faithful fans fervently extolled its virtues.
They even had pictures. (more…)
(4)
Sangria in a box
During a recent visit to the happiest place on earth, Bevmo, I wandered the aisles completely overwhelmed at my selection of refreshments. I'm a simple girl after all, who enjoys drinking vodka in a red plastic cup while taking a bath, and Bevmo is basically a candy store for the alcoholic kid that resides within me. I finally wandered over to the wine section where my eyes spotted a big orange box. I laughed at first, thinking of my dad who always had a box of wine in the fridge, but upon closer inspection I realized it was not wine at all, sort of. The box read Cruz Garcia Sangria, and it was from Spain. It has been my life long mission to consume as much sangria as possible, so I saw this as the perfect opportunity to continue on my righteous path. I took the 3 litre box home for $16.99, and left it to chill in my fridge. Later that evening when my friends arrived, we decided to open the box of sangria. I took a sip, and to my surprise it was quite good. For years I assumed (more…)
(4)
IT'S-IT
It's January and the temperature in San Francisco is topping the seventy-degrees mark. Appropriately, I've decided to review the most wonderful warm-weather refreshment in the world, the official food of San Francisco, The Original Ice Cream Treat: IT'S IT.
This decision, of course, had nothing to do with the fact that I'll need to eat an IT'S-IT as, y'know, research for the review. As I write this, it sits waiting in my freezer. But it will wait no more, as I shall now take a break to devour said delectable before continuing any further…
[JAKE EATS CHOCOLATE-COVERED ICE CREAM COOKIE SANDWICH]
(6)
Snow
This isn't a review of the mid 90s dancehall star whose song, Informer, is underrated. That's right, I said it.  Yes, he shouldn't have worn his glasses to the video shoot.  I'm talking about frozen water that falls from the sky: the flakes that do melt.
Pros
you can throw it in a ball
you can ride down on it on skis
You can make a man out of it
You can shovel it (more…)
(2)
Rock Band 2 (xbox 360)
So far, so good.
After a few weeks of ownership, the kids have had many hours of together fun. They sing, drum and strum. I don't worry about the fact that it is all videogame fakery because they already play music better than you do in real life. Mostly, it is hard to keep them interested in the same activity based on their age range. A few years is a big difference around the teen era.
I have played it myself for a few hours as well. I am finding myself selecting bass, which is no surprise as I am, in real life, an electric bassist. I am able to get five stars on medium setting currently, which means that it is time to make the jump to difficult, I believe. Feel my fear. (more…)
0
The Tales of Beedle the Bard
So I almost didn't post this review, because it's so super nerdy and cheesy, but what the hell. It's part of who I am. I would be lying if I said I didn't have a Gryffindor sticker on my car, and a back up waiting for the day it fades away. So here it is.
It is on a rare occasion that you will find me in bed with a book, so you might have been quite surprised to find me in bed a few nights ago reading The Tales of Beedle the Bard, by J.K. Rowling. OK, maybe not that surprised, since J.K. Rowling is the only reason I have even picked up a book in the last few years. This small collection of short stories are reminiscent to Aesop's Fables, with each story having a moral. I found the stories quite entertaining on their own, but each story has an added commentary by Albus Dumbledore (the fictional headmaster of Hogwarts School of Witchcraft and Wizardry). The book is written as if it were a real book in the wizarding world, and has footnotes by J.K. (more…)
0
San Francisco, California
A week after the 2008 Presidential election, conservative TV talk-show host Bill O'Reilly aired a bit spotlighting a particular battlezone at the frontlines of a war that he frames as "Traditional America vs. Secular Progressive America." The place in question was– you guessed it– the City of San Francisco. "Nowhere is the radical left government more on display," O'Reilly explains in his introduction to the piece– which was put together by O'Reilly Factor producer Jesse Watters– than here in my city.
The segment is composed of location shots and on-the-street interviews. The locations chosen were: the entrance to Golden Gate Park at Haight & Stanyan, which amounts to the  House of Congress for SF's least-sympathy-inspiring vagrants; the heavily transvestite-trodden Tenderloin; the one-square-block strip-club district at Broadway & Columbus (with a shot of the Castro Theatre's neon sign inserted amongst those of (more…)
(8)
Television
I've been thinking about television lately. Everyone says they hate it but everyone watches it. Everyone disparages it but always with exception like "I hate television, it's a vast cultural wasteland, contributing nothing to our lives. Except for 'Voltron: the College Years' of course, with the way it shows you how it really is in Baltimore."
Also every time you hear about something on TV from someone it has to be prefaced by qualifiers to the effect of "I was at my house reading Proust when my wife went to put in a DVD of 'The Bicycle Thieves' and we accidentally saw part of a reality show called 'Humiliations!' for a minute and the following things occurred…"
I think as a society we're pretty conflicted about what we enjoy and there isn't an appliance in my house (or yours unless you own a hula chair) with nearly as much shame associated with it as the TV. I'm no exception. If you call me (more…)
(5)
Autozone
I was going to review 2008, but Jake decided to review his year and he did a better job than I would have. Luckily I had a plan B (not to be confused with this Plan B). In my long two year career of being a licensed driver and car owner, I have decided my car is cursed. I spent the month of November having to get my car jump-started at least once a week, resulting in me arriving late to work once a week. My coworker advised me to buy a new battery, and mentioned it could be my alternator as well, but it was unlikely. I decided to take my car to the local Autozone, a place I tend to avoid at all costs. (more…)
(3)
MMVIII
Writing a personal-perspective Year In Review is the kind self-indulgent exercise that bore the pants off an audience. I embark upon the endeavor (writing the review, not getting your pants off) with the goal of making what you read as relatable as possible. If nothing else, at least I'll be providing a bunch of links to keep your fingers busy. And, hey, it's preferable to whatever work you should be doing right now.
2008 started out with a new official girlfriend. I won't get into details, but the gist of it is that on Christmas of 2007 I finally revealed to my girlfriend, Ali, that she was, in fact, My Girlfriend Ali. The immediate result of the new status quo was a month spent in bed together…
…watching Netflix, of course. (more…)
(2)
Donuts
I used to hate donuts.  As a kid I'd be entranced by the ones with the rainbow sprinkles at Rick's Donuts in Ukiah.  I'd want them so bad, those and hostess fruit pies, mostly cause I never got them.  One day my mother got me one, I must have been 7 or 8, on the way out of town on our way to the ocean.  We had to drive along a windy road and so of course I threw up, rainbow sprinkles all over her Ford's red paint.
I didn't eat them again for years and years. In my mind they were filled with little-boy puke.  I didn't see what the fuss was about.
Sometime after college, everyone was talking about krispy kreme.  I thought maybe there was something I missed, maybe Rick's donuts were the problem, and Krispy Kreme the answer.  I tried those and liked them, but they're too sweet really.
I went to doughnut plant in NYC.  They make 4-dollar vegan, organic, expeller-pressed non transfat, non-GMO donuts, call them doughnuts, and act like they've cured cancer or something.
0
Christmas
Christmas is good for so many reasons. Here are a few:
1) Gifts. Of course I it put it in the number one spot, duh.
2) Twinkle lights in the outside trees (esp. on Fillmore or by Grace Cathedral).
3) It is better than stepping in poo, tracking it into your bf's rental car and (more…)
(1)
Boob Tape
It's actually called Maidenform Stay Put Fashion Tape. At first glance one might think
(more…)
(4)
Isotope
Recently, Phil and I spent the better part of an hour reclining comfortably on a couch while engaged in conversation with the gregarious proprietor of the comic shop in which we sat.
"Wait," you're exclaiming out loud to your computer screen, "Couch? Gregarious proprietor? Comic shop?!?" Yes, you heard right. This is not a dream, not a hoax, not an imaginary story; there exists in this world a comic shop where you can find both customer-accessible furniture and customer service with a smile.
Did I say "comic shop"? I meant "comic book lounge," which is what Isotope justifiably calls itself. But for this review, I'll stick to "comic shop," if for nothing else than to proclaim it the best comic shop in San Francisco.
(2)
Shamwow
There are two kinds of people in the world, those with Shamwows and those without.  I can stand before you today and tell you proudly that I'm one of the former.  The old me was timid and ashamed, afraid to drink beverages for fear of spilling them on the carpet.  The new me is brave and bold, confident that the Shamwow will absorb any moisture if I spill, and even soak up liquid from underneath the carpet!
I got mine on Amazon and I'm putting the link to purchase them up for your benefit (and mine, cause I joined the Amazon affiliates program).  They day that they showed up (yes "they", you get a whole panoply of Shamwows, they're not stingy with them) I did a fist pump and ran to the top of a mountain and lifted my arms in exultation.  I was like this: (more…)
(6)
Netflix – 'Watch Instantly' feature
Some of you have been using this feature for months on your Windows computers. Fine. We don't use those at our house, so it was in mid-November with the Xbox360 update that we were introduced to the convenience and value of Netflix' 'Watch Instantly' feature.
It helps us. We have the 'two movies at any time, unlimited' type of $14.99/month account at Netflix. We also don't mind having an Xbox Live Gold account at $5/month.This is pretty much the extent of it as we don't have cable or any satellite television.
I run a queue and the gf runs one. She has tried to put kid-appropriate movies on her queue in the past occasionally since she is more likely to pick clunkers and cares more that he see fairy-tale type of stuff than I, who grew up on (more…)
(2)
Beard Papa's
Prologue
I had typed out a long, rant about the Geary 38 and, before I could save/publish it, I accidentally hit my Science Friday bookmark button on my browser and the whole review was lost. I'd like to think that this was the spirit of Christmas Happiness urging me to be more positive and light hearted.
And so, I am recycling an old (but favorite) review of mine.
Three things I love about Beard Papa's Fresh 'n Natural Cream Puffs:
1) Their phrase "Fresh 'n Natural Cream Puffs" – which makes you feel slightly better about your gross caloric intake. (more…)
(1)
Laika by Nick Abadzis
I first heard about Laika while listening to a recent episode of To the Best of Our Knowledge in which the author was interviewed. The very next day, the graphic novel was referred to in the latest episode of Around Comics, a somewhat odd coincidence considering that it was released over a year ago. In any case, my interest was piqued and…
…I bought it, read it in a single sitting (which took a few hours, as it's long for a graphic novel) and spent the good part of a day writing a review that Phil later complimented as "maybe the best thing that's ever been on veryserious."
Thank goodness that at least one person read it, because sometime in the night the last 90% of the review disappeared into the ethers of the internet. I've learned my lesson, and would like to share it: Save anything you write for the internet on a document on your hard drive. (more…)
(2)
The Veggie Grill
When I think of Orange County, an assortment of negative thoughts come to my mind. I will not bore you with a long list of reasons as to why I dislike Orange County, but instead will talk about one of the few things I love about it. With the large assortment of Vegan restaurants in Los Angeles, I never thought my favorite one would be located in Irvine, California. Veggie Grill is advertised as a vegetarian restaurant, but everything on the menu is actually vegan. They have a smaller menu offering appetizers, soups, salads, sandwiches, burgers and desserts. My personal favorite is the Santa Fe Crispy Chikin' with a side of Sweetheart Fries (sweet potato fries). Their mock chicken is on of the best I've tasted anywhere, and everyone I've taken there has also quickly becomes a fan of their ranch dressing. If you're vegan, a good ranch dressing is hard to find! I have yet to try other items on the menu, only because I love the Chikin' sandwiches so much, I can't imagine not eating it whenever I am in the area. Dessert is also a must! My favorites are their carrot cake and cheesecake. They also have the thickest, richest chocolate pudding ever. I can usually only have (more…)
0
the Variety of Life
I got Colin Tudge's book The Variety of Life: A Survey and a Celebration of All the Creatures that Have Ever Lived because Richard Dawkins was jocking it so hard in the Ancestor's Tale.  Tudge doesn't write as prettily as Dawkins does, but it's like comparing apples and oranges.
This book teaches you the sort of things about plants and animals that you wouldn't learn from reading a million books about evolution, it actually gets down to specifics.  He's not promoting any pet theories of his own so much as summarizing and collecting the general consensus.
How did ants evolve?  How closely related are wasps and bees?  Why and how did (more…)
0
Peet's Coffee – Major Dickason's Blend
I know, I know…you know, you know. Humor me. This is just something I have to write.
Back in 1991, I was not much of a coffee guy. I lived in San Francisco and just drank whatever they served at work. My mother had never kept it in the house as I was growing up. I was far more concerned with my favorite beers at the time (Sheaf Stout and Rainier Ale).
I then moved into a flat in the Upper Haight with a guy named David M. He had a strong opinion about coffee and held fast to his ways. There was never a question regarding his coffee. When he was nearly out, he would just swing by Peet's and pick up another pound of Major Dickason's Blend. Stalwart is what you might call him.
We drank a pot a day. Some days we even had a second pot while discussing our families, the post-cold war era, music, (more…)
(1)
Chin Sushi Bar & Restaurant
The very name Chin Sushi Bar & Restaurant evokes the same mouth watering reaction, as I write this review, that it's sushi did on the day we met by chance. I do not profess to be a connoisseur of all things edible, but I know what I like – and I love this restaurant.
I will break it down for you, so you may understand it's full splendor:
The Food:
Fresh and flavorful; the unexpected combos play nice together. This food is obviously made with love (or at least thoughtful consideration – the wasabi is (more…)
0
Let the Right One In
I went to the movies the Sunday after Thanksgiving with a friend to see a film he had been looking forward to seeing for a while. We almost missed our chance due to the Hollywood Christmas parade, but after many a detour we finally arrived at the Sunset 5. I was quite happy to be watching a movie involving a vampire love story, that wasn't Twilight. The movie was called Let the Right One In, directed by Tomas Alfredson. It is a Swedish film, set in a wintry suburb near Stolkholm. The movie centers around a lonely 12 year old boy named Oskar, who seems to have no friends and is brutally bullied by a group of local boys. He spends most of his time alone hanging around the courtyard (more…)
(2)
The Outlaw Sea by William Langewiesche
Not long ago I read The Outlaw Sea by William Langewiesche.  Some people won't like it cause a lot of the book is recycled from magazine articles he's written.  He's really good at describing total chaos and pandemonium.
Langewiesche is most famous because, when writing about the excavation of the World Trade Center he said that there was evidence that some of the first firemen on the scene looted the Gap that was in the WTC plaza.  Because of this, there are 9/11 widows that hate him and call him a traitor to America, etc.
This book is about what happens when things go wrong at sea and why they do.  It's about shipwrecks, storms, fuckups (more…)
(3)
Season Sardines in Tomato Sauce – (new section!)
This is a new section, reviews. I explain it here.
These Season boneless, skinless sardines in tomato sauce are the goddamn best.  Click on the picture or link to buy them and eat them and then we can discuss them on equal footing. The packaging is really pretty also.  It looks like the kind of thing Stuart Little would sleep in.  I used to buy this brand of sardines at the famous Russ & Daughters on Houston Street in NYC.
I can't really think of enough good things to say about them. (The sardines I mean, the people behind the counter at Russ & Daughters are really curt).  Russ & Daughters has an online store, but they only sell their fancy whitefish and smoked mackerel, no canned fish.  I finally found them on Amazon which was lucky for me cause I didn't want to have to call Russ & Daughters and I know (more…)
(11)